Abu Dhabi offers stellar attractions for kids and adults, and one of them is The National Aquarium Abu Dhabi. Located in the bustling area of Al Qana, The National Aquarium is home to 330+ unique species, 46,000+ animals and ten thematic zones. And now the aquarium has launched a new summer exhibition: Invasion of the Jellyfish. Via this exhibit, visitors will see sea nettles and UFO-like moon jellies, and over 300,000 species of jellyfish only at the aquarium. Read on for all the deets.
Also Read: The National Aquarium Abu Dhabi Launches A Summer Deal With Tickets For AED77 ONLY
JellyFish Exhibit Can Be Visited Daily From 10 AM to 10 PM At The National Aquarium Abu Dhabi
These jellyfish have inhabited the oceans for over 600 million years at the aquarium. And the jellyfish is already on exhibit from Saturday, July 15th, and you can visit the aquarium, grab the general admission ticket for AED105 and make the most of your time at this exhibit. The exhibit is available daily from 10 AM to 10 PM. Invasion of the Jellyfish at The National Aquarium Abu Dhabi is yet another world-class attraction that meets the expectations of the Abu Dhabi public. It truly is the only one of its kind in the Emirates and cannot be missed.
Advertisement

Open daily from 10 AM to 10 PM- the aquarium lets you experience the best of thematic zones like the Natural Treasures zone, the Frozen Zone, the Red Sea Wreck zone and more. From Ocean Encounter to Jungle Encounter, you get to meet animals in their original habitat. And if you want to experience the best of everything the aquarium has, an All Access pass for AED190 includes the Glass Bottom Boat Tour, Glass Bridge Walk and more.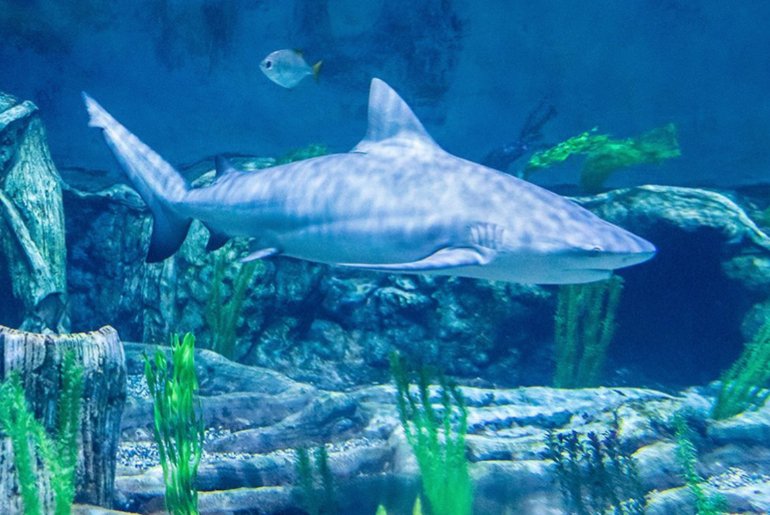 Also Read: Enjoy A Luxurious Arabic Afternoon Tea Experience At The Highest Point In Abu Dhabi For AED260 ONLY
And while you are in Al Qana, don't forget to visit Adrenark. Perfect for all age groups, Adrenark Adventure is a physically interactive and immersive indoor adventure park and features 20 different exhilarating activities, including climbing walls, rope courses, thrill rides, stunt bag jumps, and for the first time in the UAE, a multi-level E-karting track that climbs three floors inside the building. It is open between 10 am and 10 pm from Saturday to Wednesday and from 10 am until midnight on Thursdays and Fridays.
Advertisement