Abu Dhabi is home to some of the most beautiful, thrilling and record-breaking attractions, and one of them is The National Aquarium Abu Dhabi. Located in the bustling area of Al Qana, The National Aquarium is home to 330+ unique species, 46,000+ animals and 10 thematic zones. And this summer, the famous attraction is offering a whopping 30 per cent off for all UAE residents. The region's largest aquarium has this offer for a limited time only; read on to know more.
Also Read: 7 Indoor Attractions In Abu Dhabi You Must Visit This Summer
UAE residents can enjoy their time at The National Aquarium for AED77 until June 22. And if you want to make the most of this deal with your friends and family, head to The National Aquarium, and collect the ticket at the counter, show your Emirates ID to avail of this offer. It houses more than 200 sharks and rays, representing 25 different species. All of the animals are cared for by a team of 80 sea-life experts.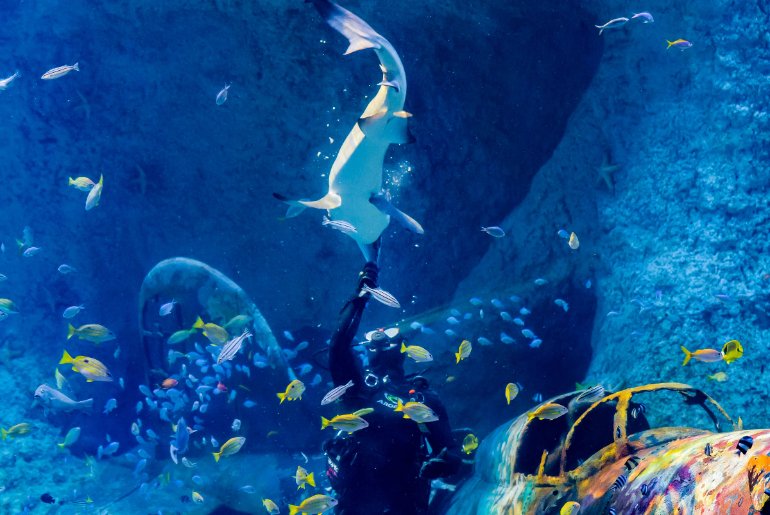 Open daily from 10 AM to 10 PM- the aquarium lets you experience the best of thematic zones like the Natural Treasures zone, the Frozen Zone, the Red Sea Wreck zone and more. From Ocean Encounter to Jungle Encounter, you get to meet animals in their original habitat. And if you want to experience the best of everything the aquarium has, an All Access pass for AED190 includes the Glass Bottom Boat Tour, Glass Bridge Walk and more.
Advertisement

Also Read: Enjoy A Luxurious Arabic Afternoon Tea Experience At The Highest Point In Abu Dhabi For AED260 ONLY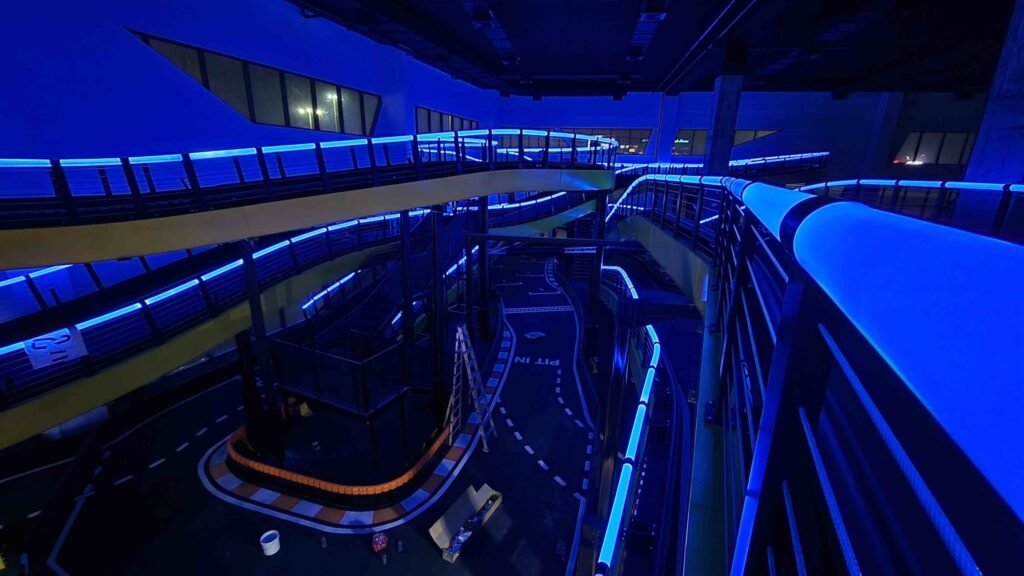 And while you are in Al Qana, don't forget to visit Adrenark. Perfect for all age groups, Adrenark Adventure is a physically interactive and immersive indoor adventure park and features 20 different exhilarating activities, including climbing walls, rope courses, thrill rides, stunt bag jumps, and for the first time in the UAE, a multi-level E-karting track that climbs three floors inside the building. It is open between 10 am and 10 pm from Saturday to Wednesday and from 10 am until midnight on Thursdays and Fridays.
Advertisement