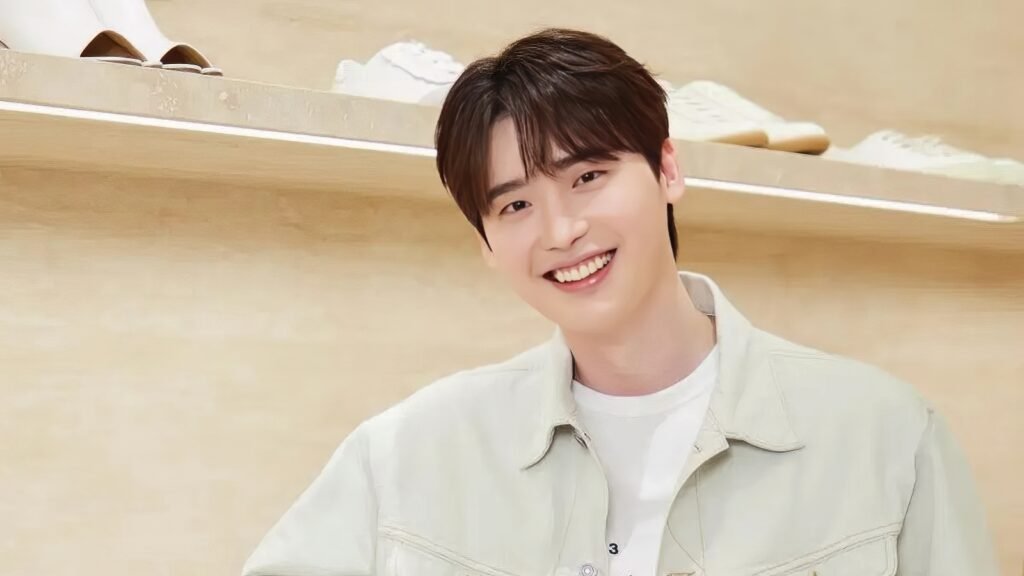 Calling all K-drama enthusiasts! Brace yourselves for an unforgettable encounter with the charming Lee Jong Suk, the beloved star of 'Romance is a Bonus Book,' as he graces the vibrant city of Dubai on August 5, 2023. The heartthrob actor and model is embarking on a fanmeeting tour titled 'Dear. My With,' and Dubai is one of the lucky cities he will be visiting in Asia.
Lee Jong Suk's fanmeeting in Dubai promises to be an extraordinary event that fans won't want to miss. As anticipation soars, fans can now secure their spots for the event by choosing from three ticket categories: Gold, Silver, and Bronze. Each category offers a host of exclusive benefits, allowing fans to indulge in an intimate and personalized experience with the star.
All ticket categories will grant fans access to coveted mementos, including a group photo with the dashing Lee Jong Suk himself, a signed poster to treasure, and exclusive photocards that are sure to be prized possessions for any dedicated fan. Additionally, all attendees will have the chance to bid farewell to their idol during a special goodbye session.
For those who opt for the Gold ticket, an extraordinary opportunity awaits. Fans in this category will enjoy an enchanting group photo session with the heartthrob actor, capturing cherished memories to be cherished for a lifetime. It's a chance to get up close and personal with the star and create unforgettable moments to be cherished forever.
The star-studded event will take place at the Agenda, a premier venue located in Dubai Media City, renowned for hosting iconic entertainment events. This elegant setting is the perfect backdrop for Lee Jong Suk to connect with his adoring fans, bringing the magic of K-drama fandom to life in the heart of Dubai.
Advertisement

Lee Jong Suk's unparalleled talent and charisma have earned him a devoted following worldwide, making him one of the most sought-after stars in the K-drama industry. Known for his stellar performances in hit series like 'Pinocchio,' the actor has captured the hearts of millions with his remarkable acting skills and magnetic presence on screen.
'Dear. My With' is a fanmeeting tour that promises to celebrate the bond between Lee Jong Suk and his adoring fans. As the star travels through several cities in Asia, his visit to Dubai marks a momentous occasion for K-drama enthusiasts in the region.
With limited tickets available for each category, fans are urged to act swiftly to secure their chance to be a part of this extraordinary event. Prepare to be swept off your feet by the enchanting Lee Jong Suk and experience a fanmeeting that will leave you with memories to treasure forever.
Don't miss this rare opportunity to meet the K-drama heartthrob in person. Secure your spot now and be a part of an unforgettable celebration of love and admiration for Lee Jong Suk at the 'Dear. My With' fanmeeting tour in Dubai.
Advertisement