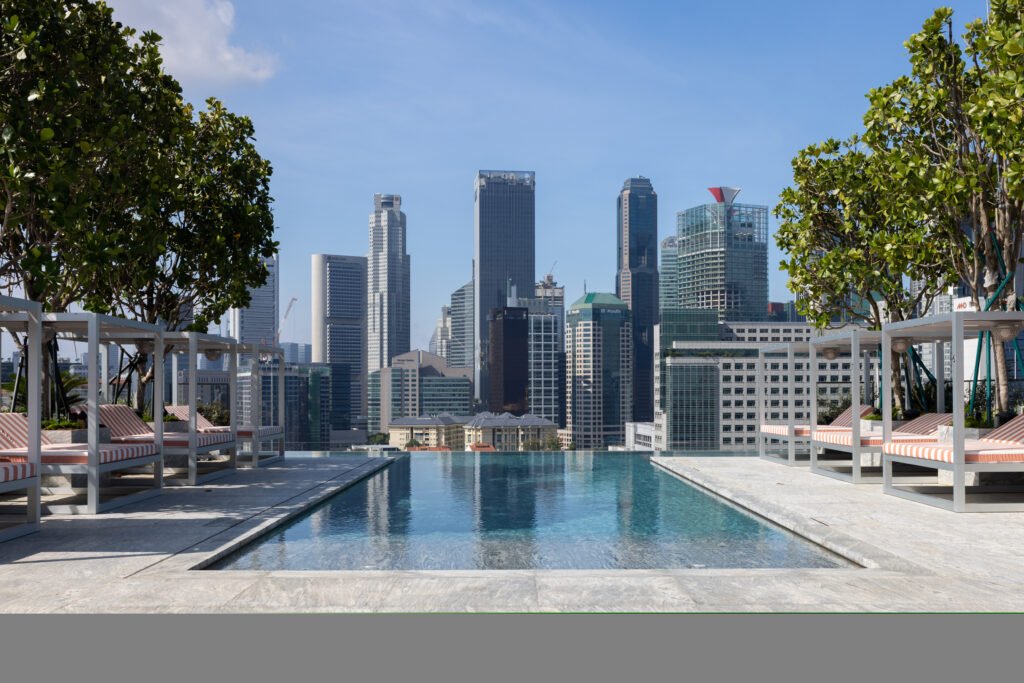 Mondrian Singapore Duxton: Where Art, Cuisine, and Coolness Converge – Unveiling the Unmissable Opening Offer
The Mondrian era has finally arrived in the Lion City, and it comes with a compelling call to action – be among the first to experience the captivating allure of Mondrian Singapore Duxton with their irresistible 'Provocative Opening Offer.'
A call to arms for dreamers, artists, rebels, and free-thinkers, Mondrian Singapore Duxton has flung open its doors, inviting you to embark on a journey like no other. Don't miss this extraordinary chance to immerse yourself in the essence of your new spiritual home. Book now and unlock the essence of Singapore's essential new hospitality experience, nestled within the vibrant and art-forward Duxton district. This exclusive hotel opening deal is a rare gem and includes:
A generous 30% off the best available rate for your chosen room or suite, offering the perfect setting to unwind and rejuvenate.
Complimentary breakfasts to kickstart your day with a delightful culinary indulgence.
Guaranteed late checkout, allowing you to savor every moment of your stay without haste.
A $30 Mondrian credit to revel in the distinctive charm of their four eclectic bars and restaurants.
Prepare to be captivated by Mondrian Singapore Duxton's team of 'unexpected talents.' This charming all-star cast of iconoclasts and change-makers hails from diverse fields like hospitality, cuisine, design, fashion, nightlife, and art. They are dedicated to curating a hospitality experience unlike any other you have ever encountered. They will be your hosts and guides to unlock the full potential of Mondrian and the Duxton neighborhood, while you relax, get inspired, and embark on a journey of design, art, fashion, and sheer coolness.
The artistic allure of Mondrian Singapore Duxton extends beyond its walls. Experience the visionary 'deconstructed shophouse chic' by Los Angeles-based hotshop, Studio Carter. As you step into this captivating realm, be prepared to embrace the bustling ambiance of a transformed traditional lobby, now morphed into a vibrant restaurant and bar that sets the stage for an extraordinary experience.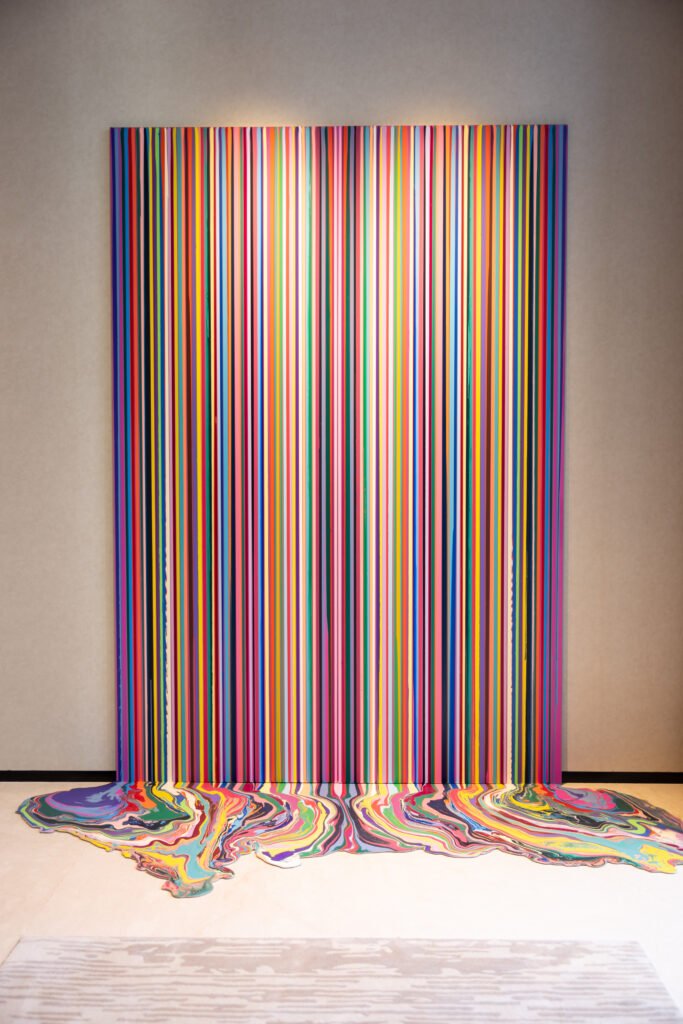 The Duxton neighborhood, with its barista cafes, Michelin-starred eateries, in-the-know bars, avant-garde galleries, and independent boutiques, awaits your exploration. A realm of creativity and expression, it promises to elevate your senses and leave you awe-inspired.
Mondrian's culinary prowess is nothing short of phenomenal. This food-and fashion-forward destination tantalizes the taste buds of locals and travelers alike. With its seamless blend of historic architecture from Singapore's centuries-old shophouses and modern, contemporary influences, it presents an ambiance unlike any other.
Bottega di Carna, Mondrian's flagship dining experience, offers a modern Italian eatery with a rebellious twist and a touch of Tuscany. Presided over by the world-renowned butcher, Dario Cecchini, and orchestrated by Executive Chef Alastair Clayton and Chef de Cuisine Kenny Huang, this exceptional culinary haven brings theater to the open kitchen, showcasing prime cuts of the finest meats like jewels in display cases.
Step into the mystical world of Jungle Ballroom, a tropical cocktail bar inspired by the wild nature of Southeast Asia. Rooted in the region's rich bounty and pulsating with lucid glamour, this vibrant locale serves a delightful concoction of creative and classic cocktails from a sunken lavastone bar, amid glimpses of the lush jungle outside.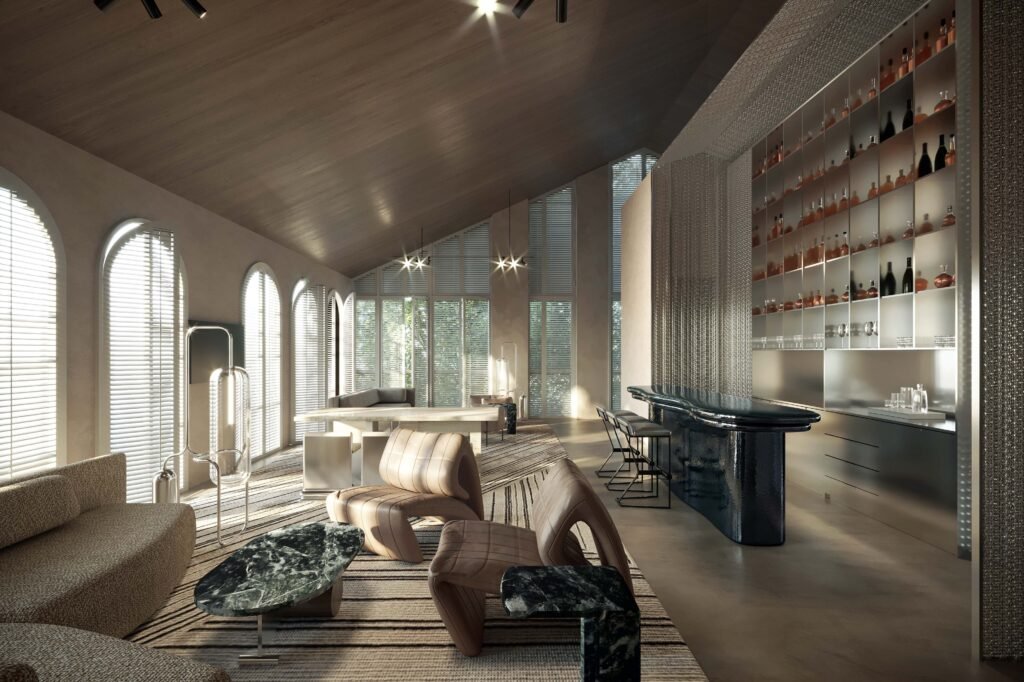 Christina's beckons you to seek refuge from the city's hustle and bustle by day, offering coffee from award-winning baristas. As night descends, this space transforms into a haven of wine, cocktails, and sharing plates, crafted with love and in partnership with some of Singapore's finest local artisans. It's the perfect spot to plot your business revolution or creative coup.
The Rooftop Bar and Poolside Cabanas transport you to the glitz and glamour of 1970s Hollywood at Canyon Club. Surrounded by sweeping cinematic views of the glittering Singapore skyline, this California-inspired menu showcases fresh, seafood-forward dishes and colorful crafted cocktails that are simply unparalleled.
Since its inception in Los Angeles' heart, Mondrian Hotels have been known for their transformative impact on the neighborhoods they inhabit. Now, Mondrian Singapore Duxton stands as a testament to their unwavering commitment to creativity, art, and the unexpected.
Advertisement

General Manager, the maverick and all-around mischief-maker Robert C. Hauck, and his team eagerly await to extend a warm welcome to the world of Mondrian. As Hauck aptly puts it, "I see Mondrian becoming the beating heart of this extraordinary city, a catalyst to forge connections with like-minded people, innovators, and the wild at heart."
This is not just an invitation; it's a calling. Don't miss out on this extraordinary experience. Seize the opportunity to be a part of the Mondrian era, as Mondrian Singapore Duxton presents the epitome of creativity, art, and sheer coolness that beckons you to embark on a journey of a lifetime.
The Mondrian era dawns in the Lion City with an invitation to all the dreamers, artists, rebels, and free-thinkers to experience the captivating charm of Mondrian Singapore Duxton through their exclusive 'Provocative Opening Offer.' Embrace the spirit of a new home for free-thinking art-forward cool as Mondrian Singapore Duxton beckons you to be among the first to explore the vibrant Duxton district with this not-to-be-missed hotel opening deal, valid until the end of the year.
Mondrian Singapore Duxton has flung open its doors to welcome curious souls seeking a distinct hospitality experience, inspired by the chic and artistic Duxton neighborhood. Embodying a fusion of modern design, avant-garde art, and unrivaled coolness, the hotel presents an irresistible invitation to venture into the uncharted territories of style and creativity.
Step into the world of Mondrian Singapore Duxton and discover an enchanting ambiance that challenges conventions. Studio Carter, the Los Angeles-based hotshop, has infused the hotel's deconstructed shophouse chic with elements that reflect the bustling energy of the neighborhood. As you enter, the traditional lobby transforms into a vibrant restaurant and bar, setting the stage for an extraordinary journey of exploration.
With the exclusive 'Provocative Opening Offer,' guests enjoy an array of enticing benefits that make their stay truly memorable. The deal includes a remarkable 30% discount on the best available room or suite rates, complimentary breakfasts to start each day with culinary delight, and a guaranteed late checkout, ensuring you have ample time to savor every moment.
The artistic allure of Mondrian Singapore Duxton extends beyond the boundaries of its well-appointed spaces. Meet the exceptional team of 'unexpected talents,' an all-star cast of iconoclasts and change-makers hailing from the realms of hospitality, cuisine, design, fashion, nightlife, and art. These impassioned individuals are dedicated to delivering an unparalleled hospitality experience that transcends the ordinary.
Prepare to embark on an odyssey through the vibrant Duxton district, a playground for creativity and expression. As you traverse the area's charming streets, a world of hidden gems unfolds before you. From trendy barista cafes to Michelin-starred eateries, from avant-garde galleries to independent boutiques, Duxton promises an immersive experience that tantalizes all your senses.
Art enthusiasts and culture seekers alike will revel in the 'deconstructed shophouse chic,' brought to life by Studio Carter's visionary touch. This artistic infusion of the neighborhood's essence creates a vibrant and alluring space where artistic expression knows no bounds.
At Mondrian Singapore Duxton, every moment becomes an opportunity to connect with like-minded souls, exchange creative ideas, and immerse yourself in a captivating tapestry of design, art, fashion, and sheer coolness.
Embrace the Mondrian era in Singapore and be captivated by the allure of Mondrian Singapore Duxton, a haven where creativity takes flight, boundaries are broken, and the soul of artful hospitality thrives. Book now and embark on a journey of self-discovery, inspiration, and sheer delight.
Advertisement