In a trailblazing moment, Emirati astronaut Sultan AlNeyadi recently returned to the UAE after an extensive space mission, triggering a wave of inspiration among the nation's youth. The impact of AlNeyadi's achievements is particularly pronounced in the realm of education, with a remarkable surge of interest in STEM (Science, Technology, Engineering, and Mathematics) subjects. This article delves into the profound influence of the UAE's space accomplishments on its educational landscape.
Inspiration from Sultan AlNeyadi's Space Mission
Sultan AlNeyadi's triumphant return on September 18 marks a monumental milestone for the UAE. His extensive space mission and safe landing off the coast of Florida on September 4 have not only made history but have also ignited the imaginations of countless students.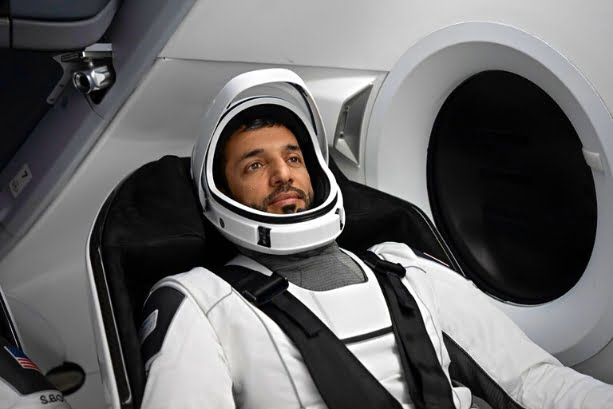 Also read: Exclusive: Umrah Dress Code For Women, 3 Simple Guidelines!
Educational Impact: Shaping Curriculums and Programs
Focusing on Creative Mindsets
Educators across the UAE are witnessing a renewed focus on fostering creative mindsets alongside scientific and engineering disciplines. This shift in educational philosophy is a direct result of the country's remarkable space accomplishments.
Hands-On Space Rocket Projects
One tangible manifestation of this shift is the increasing number of students engaged in space rocket projects within the STEM curriculum. These projects provide students with valuable insights into the forces and aerodynamics involved in rocket launches through simple yet instructive science experiments.
Makerspaces for Creative Learning
To further inspire young minds and cultivate a passion for science, educational institutions are establishing 'Makerspaces.' These dedicated zones for creative learning offer students hands-on opportunities to design, experiment, build, and invent, fostering curiosity and innovation.
Expanding Research and University Programs
Sultan AlNeyadi's Research Contributions
During his six-month space mission aboard the International Space Station (ISS), Sultan AlNeyadi conducted over 200 advanced research experiments and studies, totaling 585 hours of work. This significant contribution to space research has led to the introduction of space programs at many UAE universities, attracting a growing number of students to these courses.
Introduction of Space Programs at Universities
In 2019, the University of Sharjah launched an MSc program in astronomy and space sciences, enhancing educational offerings with a wider range of courses and departmental activities. Research facilities in the field of space sciences have also expanded, with several dedicated research laboratories.
Career Opportunities in Aerospace and Defense
Amity University's Aerospace Engineering Program
Amity University now offers a Bachelor's degree in Aerospace Engineering, providing students with opportunities to pursue careers in developing technologies used in aviation, defense, and space exploration. The program includes access to an advanced high-tech Aerospace lab featuring a Satellite Ground Station, furthering the UAE's advances in space exploration.
Inspiring the Next Generation
As the UAE continues to make significant strides in space exploration, its influence on education is undeniable. Sultan AlNeyadi's remarkable journey and contributions, along with the country's commitment to space exploration, are inspiring the next generation of scientists, engineers, and innovators. The future of UAE's space endeavors looks brighter than ever, thanks to the impact on its education system.
Advertisement