In a bid to provide relief to its residents, the Sharjah Executive Council, under the leadership of Crown Prince Sheikh Sultan bin Mohammed bin Sultan Al Qasimi, has announced two significant decisions aimed at promoting community well-being and support.
Sharjah's 50% Discount on Municipal Violation Fines
The Sharjah Executive Council has introduced a generous discount program, offering a 50% reduction in the total value of financial fines arising from municipal violations. This initiative is intended to alleviate financial burdens on individuals who may have incurred fines for various municipal infractions.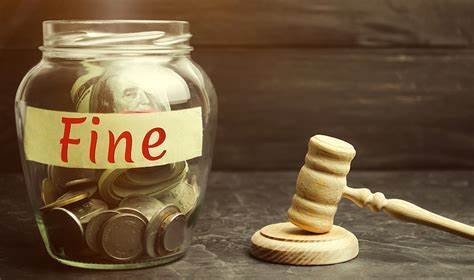 Also read: Dubai Airport's Remarkable Service: Indian Pilot Reclaims Lost Watch After A Month
The discount scheme applies to fines issued prior to the announcement and is available for a duration of 90 days from the date of this decision. This time-limited opportunity allows residents to settle their municipal violation fines at a reduced cost, contributing to a more inclusive and supportive community environment.
Assistance for Homeowners Affected by Natural Disasters
Recognizing the importance of providing immediate assistance to homeowners affected by natural disasters, the Sharjah Executive Council has also issued a crucial decision. This decision delegates responsibility for providing aid to homeowners whose residences have been damaged due to natural disasters to the Department of Social Services.
The decision outlines the procedures for requesting assistance, damage assessment, and the determination of the aid amount by the Sharjah Civil Defense Authority. The Department of Social Services will base its assistance on predefined criteria, ensuring that affected homeowners receive the support they need promptly.
Advertisement

These measures reflect the Emirate of Sharjah's commitment to safeguarding the well-being of its residents, particularly during challenging times.
Additional Decisions and Initiatives
In addition to the aforementioned decisions, the Executive Council took further steps towards enhancing the emirate's services and development projects. One of the notable decisions made during the meeting was the attachment of the Dog Care Centre, which operates under the Environment and Natural Reserves Authority, to the Sharjah Sports Council.
The meeting, held under the guidance of Crown Prince Sheikh Sultan bin Mohammed bin Sultan Al Qasimi, saw the presence of prominent officials, including Sheikh Abdullah bin Salem bin Sultan Al Qasimi, Deputy Ruler of Sharjah and Deputy Chairman of the Executive Council, and Sheikh Sultan bin Ahmed bin Sultan Al Qasimi, Deputy Ruler of Sharjah and Deputy Chairman of the Executive Council.
These progressive decisions reflect the commitment of Sharjah's leadership to enhancing the quality of life for its residents, ensuring their well-being, and fostering an environment of growth and prosperity.
Also read: Historic Return: Abu Dhabi Bridges Illuminate To Welcome Emirati Astronaut Sultan AlNeyadi
As Sharjah continues to prioritize the welfare of its citizens and residents, these initiatives are a testament to the emirate's dedication to creating a thriving and supportive community.
Advertisement