Dubai is making waves in the world of Self-Driving Taxis with the Roads and Transport Authority (RTA) teaming up with Cruise, a leading autonomous vehicle (AV) technology company. They are now conducting supervised tests of Chevrolet Bolt self-driving taxis in the Jumeirah 1 area. This marks a significant step forward in Dubai's ambition to become a global leader in autonomous mobility and one of the smartest cities on the planet.
A Milestone Partnership: RTA and Cruise Collaborate
In an exciting partnership, Dubai's RTA has joined forces with Cruise to test their autonomous technology. These Self-Driving Taxis' tests are conducted with the added safety measure of a human driver to ensure the safety and efficiency of the vehicles.
Also read: UAE School Holidays: Mid-Term Break Begins Next Week
Cruise's Impressive Track Record
Cruise, known for its self-driving ride-hail service launched in the United States in February 2022, has been gaining recognition for its advanced AV technology. The RTA technical team recently experienced Cruise's autonomous rides during a trip to San Francisco. This firsthand experience has bolstered their confidence in Cruise's capabilities.
Self-Driving Taxis: Dubai's Autonomous Vision
These tests align with RTA's strategic goals of launching the first autonomous transportation system in the Middle East and North Africa. Dubai is dedicated to realizing its vision of becoming a global leader in autonomous mobility and a smart city.
Advertisement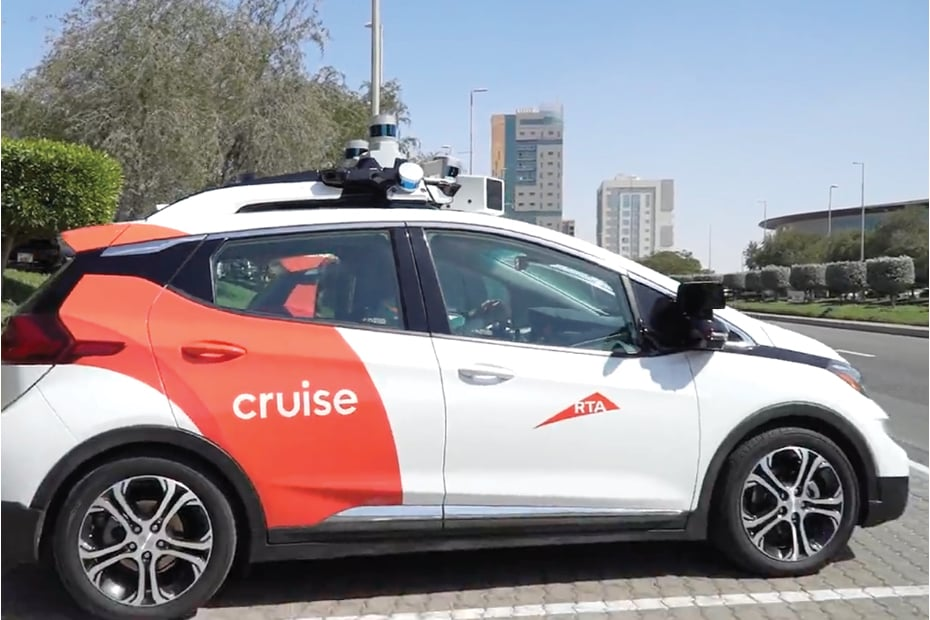 Safety First: Initial Testing with Human Drivers
During the initial phases of the Dubai road tests for Cruise's autonomous vehicles, safety remains paramount. A safety driver will be present behind the wheel to monitor and intervene if necessary.
Dubai's Pioneering Permit
This significant testing initiative follows RTA's issuance of the first permit to trial Self-Driving Taxis in Dubai. The permit was officially granted to Cruise, as part of their partnership agreement with RTA to offer self-driving taxi and e-hailing services in Dubai.
Cruise's Mission in Dubai
Cruise aims to validate the safety and performance of its autonomous driving system in Dubai. They will also assess the compatibility of AV requirements with the city's digital and physical infrastructure, particularly in the Jumeirah 1 area.
Also read: California's Iconic 'All Day I Dream' Music Festival Debuts In Riyadh, Saudi Arabia
A Visionary Goal
The project is in line with the vision set by Sheikh Mohammed bin Rashid Al Maktoum, Vice President, Prime Minister of the UAE, and Ruler of Dubai. He aspires to have 25 percent of all trips in Dubai conducted autonomously by 2030.
Commitment to Safety and Excellence
RTA is committed to implementing the highest safety and performance standards and establishing a comprehensive system to enable the safe operation of autonomous taxis in Dubai in the coming years.
Advertisement