The Kingdom of Saudi Arabia has launched a new visa to make Umrah more accessible to Muslims globally. As per Saudi Arabia's Ministry of Haj and Umrah, Saudi citizens can now invite their friends and families to perform Umrah on a "personal visit" visa. The visa can be applied online, and the ministry took to Twitter to share this news. Read on for all the deets. 
Also Read: Saudi Arabia To Launch A High-End Luxury Cruise For Ultra-Rich
Saudi Citizens Can Apply For a Visa On Ministry Of Haj & Umrah's Website
Saudi Arabia's personal visit visa will allow foreign friends to perform Umrah in the kingdom. The visa can be obtained online, and one can choose between a single-entry or multiple-entry visa option. It will let the visitors perform Umrah rituals, visiting the Prophet's Mosque, historical sites and other cultural destinations in various cities of Saudi Arabia. 
In terms of visas, the ministry explained that there are two types of visas that one can choose from. Single entry visa is valid for 90 days with a 90-day stay option, and Multiple entry visa is valid for 365 days, permitting a 90-day stay. Saudi citizens can apply for this for their friends and loved ones via the Ministry of foreign affairs(MoFA) visa platform.
Also Read: Saudi Arabia Aims To Build World's Largest 'New Downtown' By 2030
Besides this, in a bid to boost tourism, Oman and Saudi Arabia are planning to launch a joint visa soon.
Joint Tourist Visa Aims To Boost Tourism In Oman & Saudi Arabia
Saudi Arabia's Tourism Minister, Ahmad Al Khatib, and Oman's Salem Al Mahrooqi met in Muscat, and during the meeting, the ministers discussed various aspects to boost tourism. And this joint tourist visa is designed to lure foreign tourists, citizens and residents of GCC. Furthermore, the countries will also work on establishing seasonal flights, creating of joint tourism calendar and more. The main objective here is to enhance tourism and activate trade and investment cooperation in the tourism sector in the two countries.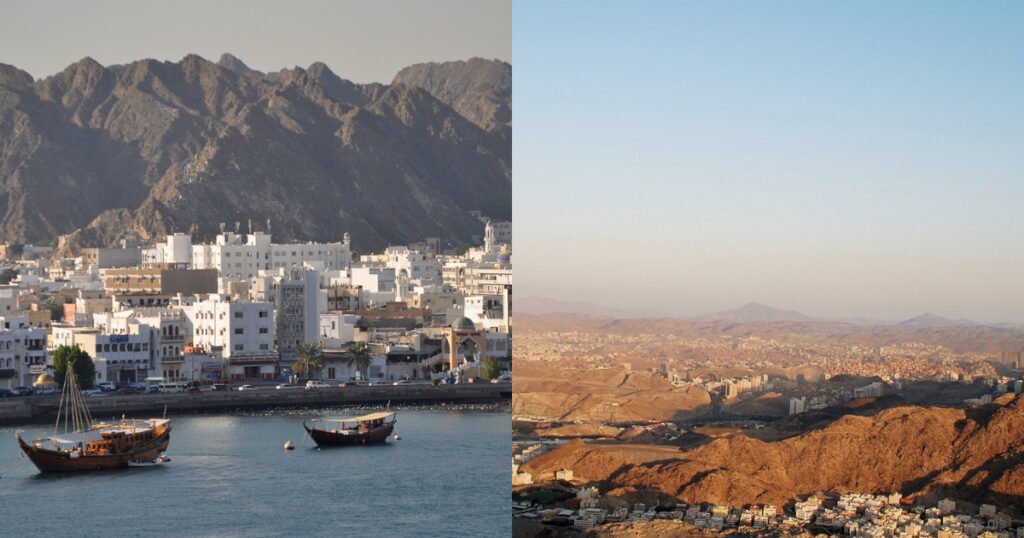 Besides this, both countries also agreed to work on and launch joint tourism programmes in the field of camping and adventure tourism. They also aim to launch a programme to help small and medium enterprises in the tourism sector.
Also Read: Oman To Get A New City For 100,000 People With 20,000 Homes
Speaking about the tourism numbers, in the first quarter of 2023, the number of tourists visiting Saudi from Oman accounted for approximately 164,000. It is a growth rate of 36 per cent over the same period in 2022. Whereas number of tourists visiting Oman from Saudi is 49,000, showing a growth rate of 92 per cent from the same period in 2022.
Advertisement