Dubai's Roads and Transport Authority (RTA) has launched several initiatives for road safety and driver safety, and the latest one to join the list is 19 trucks Rest stops and lay-bys across several hotspots in Dubai. Yep, you read that right! RTA will launch 19 truck rest stops in Dubai in association with the private sector. Furthermore, it will launch three Integrated Trucks Lay-bys: one in partnership with the Abu Dhabi National Oil Company (ADNOC) and two in collaboration with Almutakamela Vehicle Testing and Registration. Read on for all the deets.
Also Read: RTA Installs 17,500 Directional Parking Signs Across Dubai To Explain Parking Fees & More
RTA To Launch Rest Stops Across Strategic Locations In Dubai
RTA will be launching 16 Trucks Rest stops in collaboration with ADNOC. These rest stops will be across Dubai in six key locations, strategic roads, and logistic cities that attract a huge number of trucks daily. The final locations are- Sheikh Mohammed bin Zayed Road, Emirates Road, Dubai-Hatta Road, Dubai-Al Ain Road, Jebel Ali – Lehbab Road, and Al Aweer Road. The project will be spread across 300,000 square metres and accommodate over 1,000 trucks and heavy vehicles.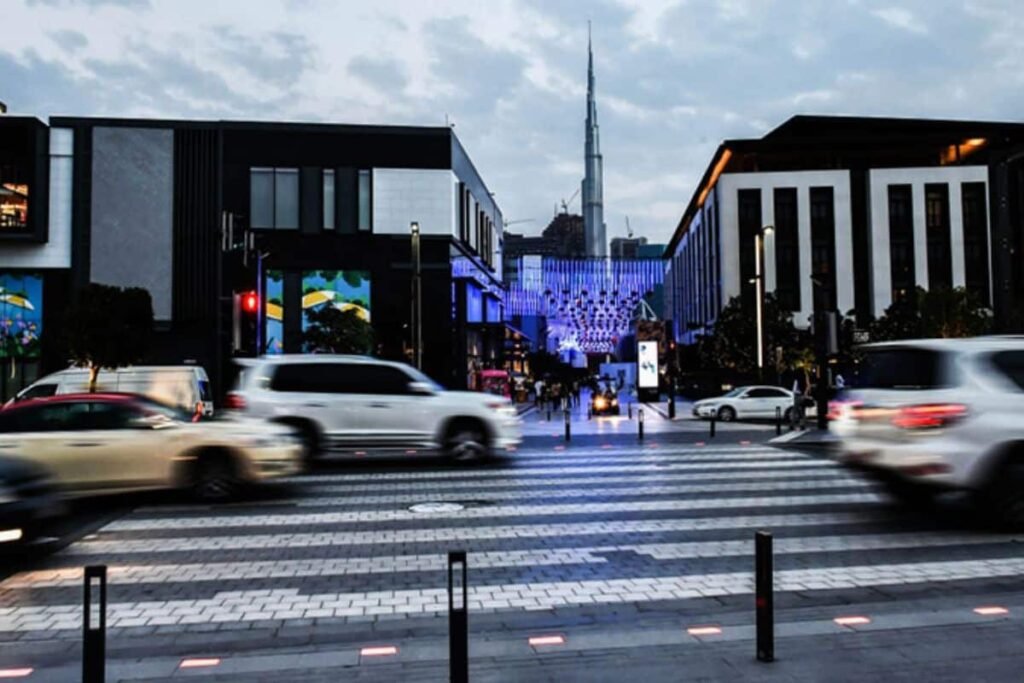 Speaking about the RTA's three Integrated Trucks Lay-bys, they will provide tons of services to the truck drivers like diesel-refuelling stations, motels, maintenance workshops, restaurants, administrative buildings, prayer rooms, driving training centres, clinics, pharmacies, exchange shops, laundry, and more. The truck rest stops will include- prayer rooms, diesel refuelling stations, restaurants, maintenance workshops, and rest areas for drivers.
The three Integrated Trucks Lay-bys are on Sheikh Mohammed bin Zayed Road, Emirates Road and Dubai Industrial City (DIC). And the truck rest stops are being built on 5,000 to 10,000 square metres of land with a capacity to house 30 to 40 trucks.
Advertisement

On this, His Excellency Mattar Al Tayer, Director General, Chairman of the Board of Executive Directors, RTA, said, "The agreement reached with ADNOC and Almutakamela to build and operate these Trucks Rest Stops and Lay-bys aims to raise the profile of Dubai as a global hub for logistical transport besides enhancing the safety and well-being of drivers by providing amenities and services needed in their daily lives."
Also Read: Flying Taxis In Dubai To Cost As Cheap As Uber Rides Confirms RTA Offical
Al Tayer also highlighted how these rest stops will add more to traffic and road safety in Dubai. He said, "The construction of trucks rest stops and lay-bys contributes significantly to improving traffic safety, reducing truck related accidents by up to 50%, streamlining the traffic flow during truck ban times, increasing traffic awareness of truck drivers about traffic rules, and resolving the problem of parking trucks on main roads and residential areas."
After tons of field surveys and a comprehensive study of truck movement in Dubai conducted by RTA, these rest stops and other things were decided. The research also evaluated the policies, times and routes of the current trucks movement ban and the need for designated truck roads in addition to organisational and structural aspects related to the management of trucks and the movement of commodities in the Emirate.
Advertisement