If you're active on Twitter and have been active over the past few hours – you couldn't have missed the #SaidNoOneInTheUAEEver Twitter conversation going on in the Twitter world.
Twitter folks had a rather hilarious take on issues around the country and some made us laugh while some just re-aligned us with the harsh reality of Dubai. Like this tweet that is too true to relate with life in Dubai.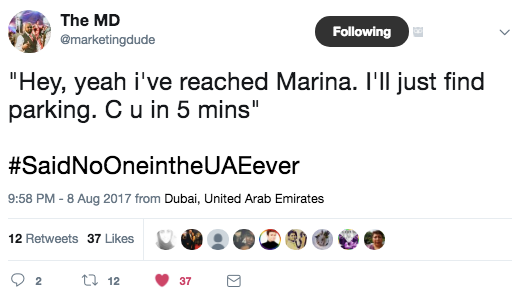 Oh Marina you!
This article not about screenshots of Twitter users and their funny tweets – plenty of other websites have done it, this article is about data and an insight on how this hashtag did on Twitter.
Advertisement

To make things simpler – we've put everything together in the form of an infographic.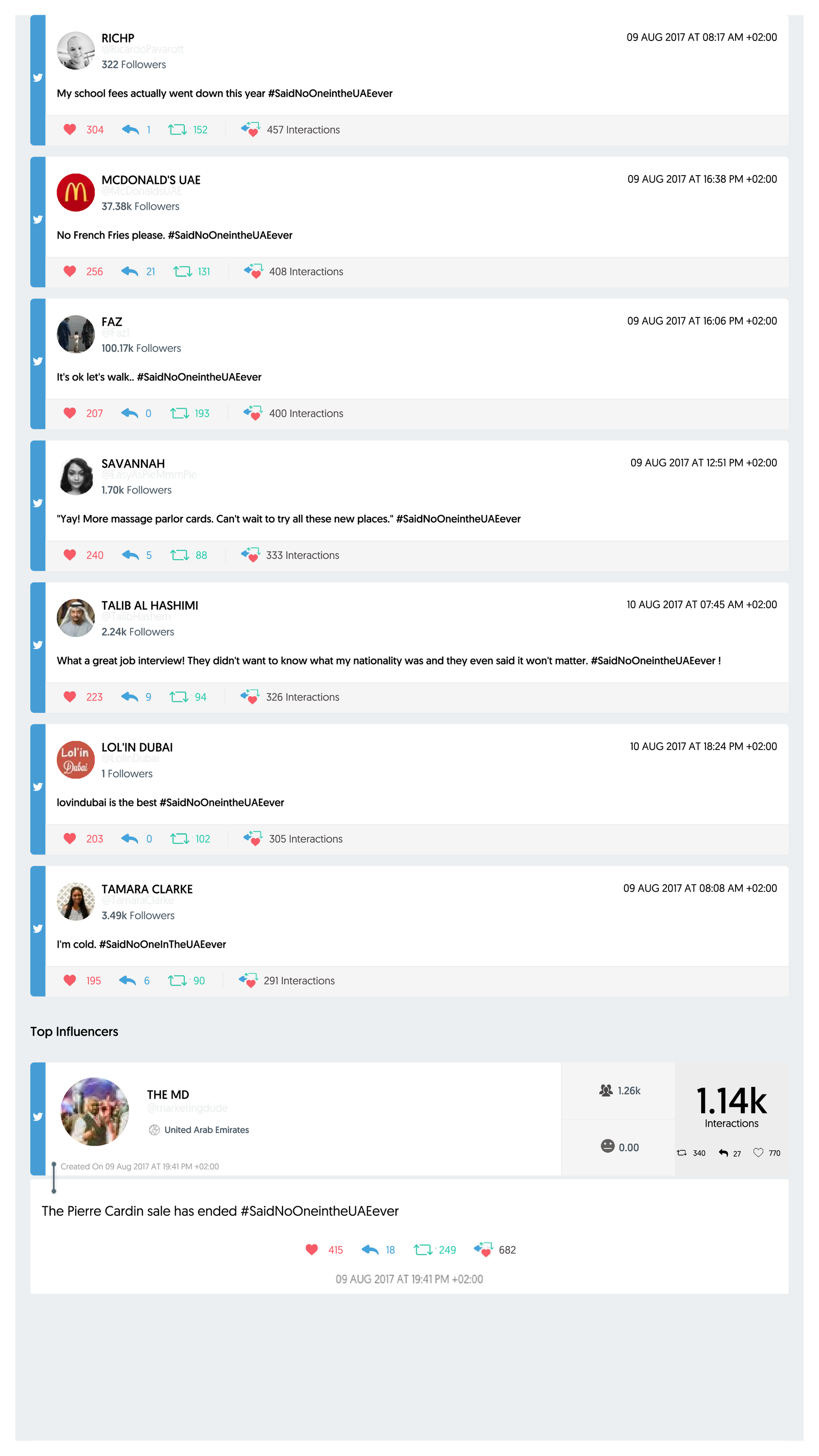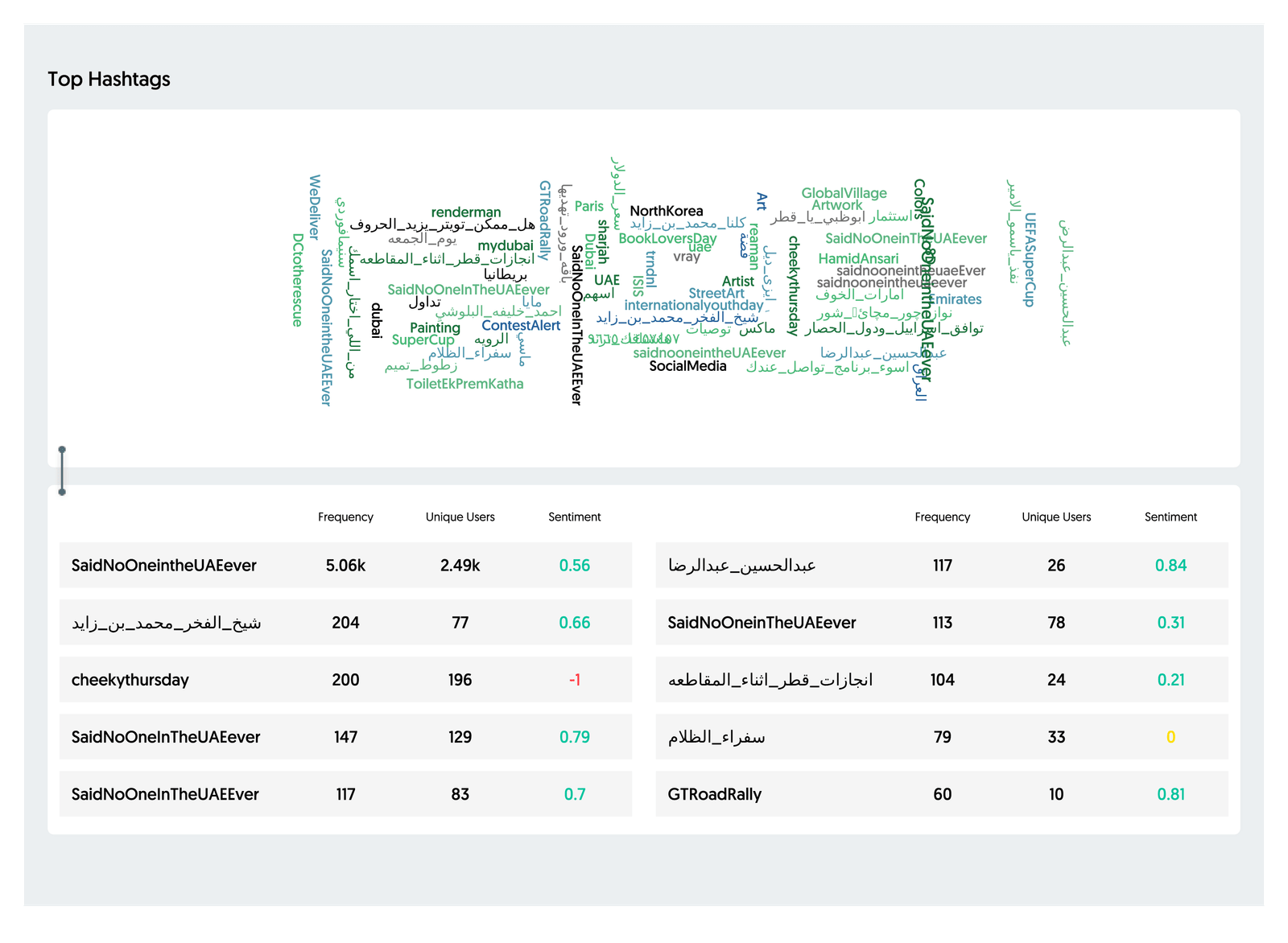 We've pulled and combined data from our analytics partner CrowdAnalyzer 
Obviously, brands that are interactive on Twitter had their own share of tweets!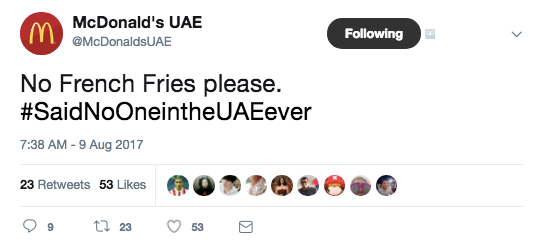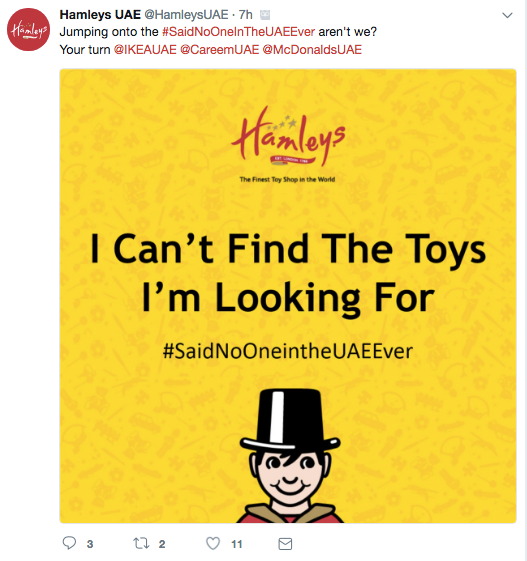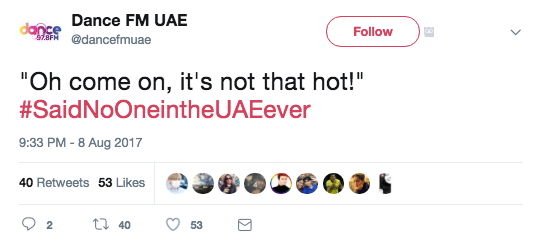 Did we miss something? Tell us in the comments below!
In the mean time, check out what CrowdAnalzyer does for Social Media analytics for you!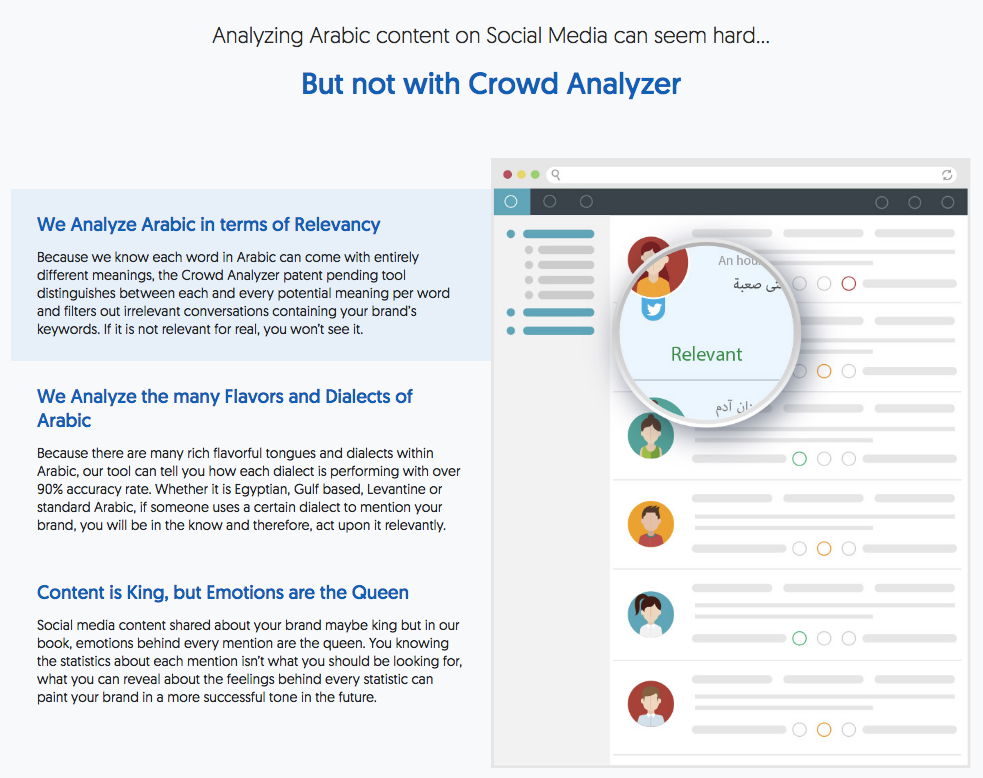 Advertisement