We love what's going on with the Social Media scene here in the Middle East and wish to bring everyone together in one place and talk about Social Media in the region.
So here's what we're doing – we're brining together the industry professionals and interacting with them and having them answer your questions – giving you the perfect opportunity to know more about Social Media and learn the tricks of the trade!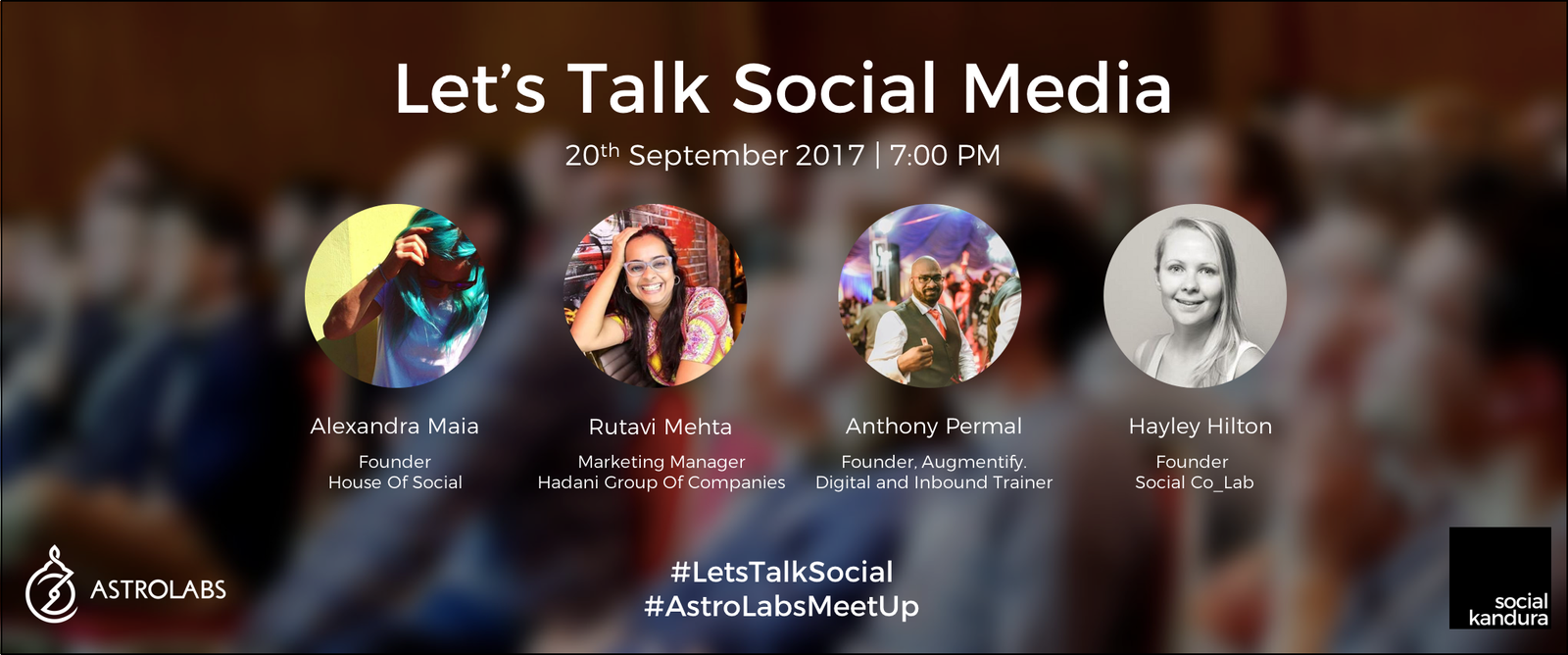 Our speakers range from Social Media specialists to influencers including ex Havas, TBWA, LBi MENA and more!
So What Exactly Are We Looking To Do?
We're bringing these guys together for you to talk about their experiences in Social Media in the region, their insights on content creation, how your brand can leverage Social Media, how to start your Social Media career and much much more!
Each of these speakers will interact with you about valuable Social Media insights that YOU can leverage for your brands / business and take your Social Media game to the next level. We're going to allocate sufficient time for your questions – because we know you'll have loads of them!
Advertisement

Who Should Attend This?
Well, let's just say – EVERYONE! Social Media is one thing that no one can ignore – marketing managers, social media managers, PR folks and anyone that's curious about Social Media and how they can leverage it for their brands and businesses.
Where Is This MeetUp?
The meetup will be held at our awesome event partners – Astrolabs! on the 20th September 2017 starting from 7:00 PM (be there on time because parking is limited!)
Advertisement