Facebook recently introduced Facebook Watch – which it claims will be a new platform for shows on Facebook. Available across mobile, desktop and laptop; Watch will contain Shows which are made up of episodes and follow a similar theme or a storyline. Just like a YouTube playlist – Watch will also have something similar which they are calling as 'Watchlist'.
Watch will personalize content for you based on your Facebook activity and allow you to discover new shows that are organized around you with sections such as 'Most Talked About', 'What's Making People Laugh' and the most important – 'What Friends Are Watching'. What makes things interesting for Facebook is this – from their learning of Facebook Live, people's comments and reactions to videos are often as much a part of experience as the video itself. So when you watch a show on Facebook Watch – you can see comments from your friends and other viewers who are watching in a dedicated Facebook Group for the show!
Advertisement

Facebook has beautifully crafted this tool that aims to bring together two of the best things that work on Social Media – videos and sharing. Taking advantage of its huge user base, it will be interesting to see how many people stick to YouTube and how many people make the transition to Facebook Watch.  
Here are couple of screenshots of what the Watch Environment looks like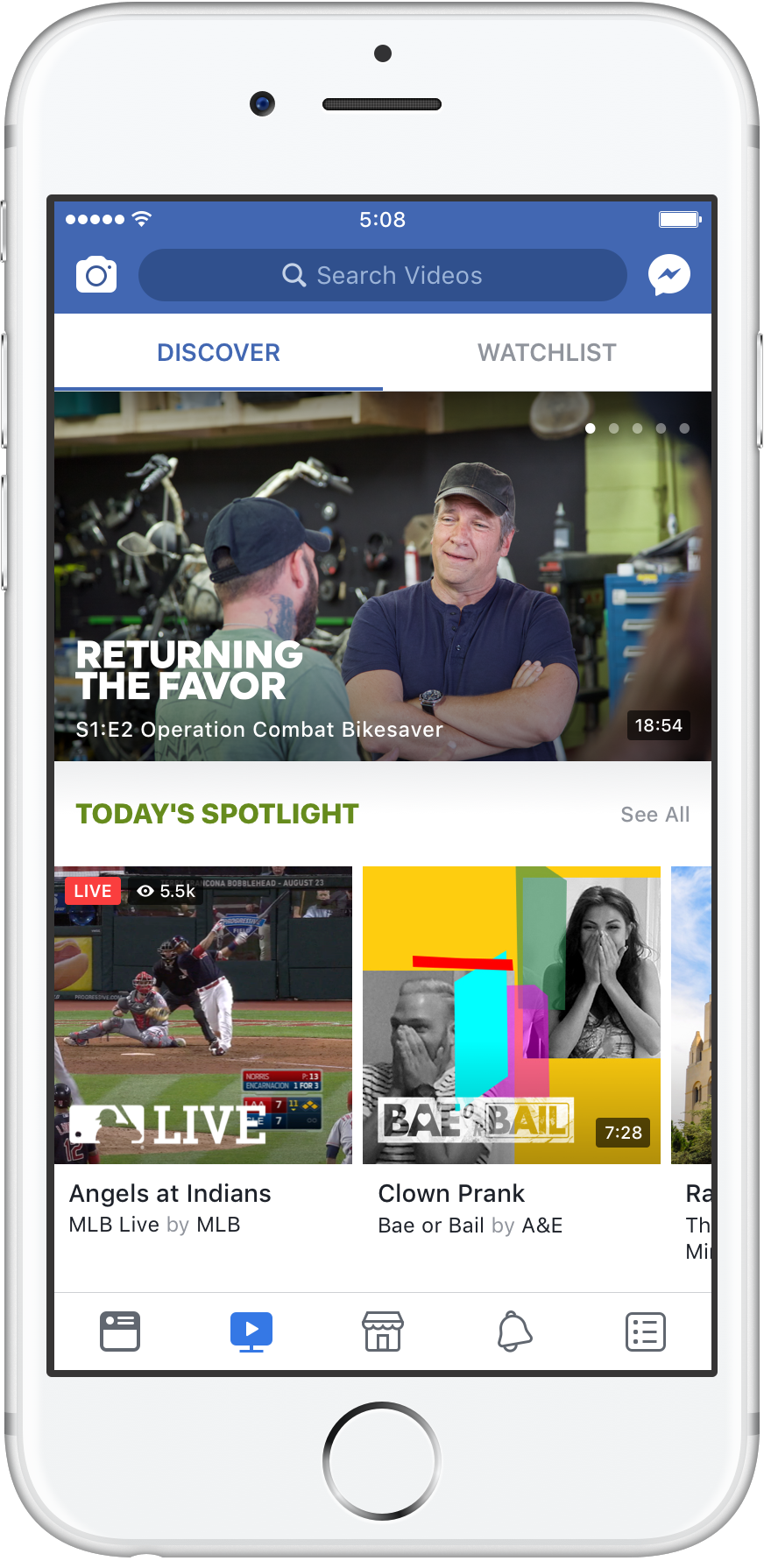 With Facebook's new launch it might be taking some subscribers from Netflix and YouTube on to it's platform – this means video content has now become more important than ever! 
Brands Of The Middle East Need To Take Social Media Content Seriously. Here's Why.
Is this going to stay? Will this change the viewership of YouTube and Netflix? It just might! Time to get hold of the videographers you know!
Advertisement