Dubai Parks™ and Resorts, in collaboration with Real Madrid C.F., has disclosed the name of the world's first-ever Real Madrid–themed park: Real Madrid World. This groundbreaking venture, born out of a partnership announced last year, is set to make its mark as the Middle East's largest theme park destination.
Real Madrid World: Unveiling a Football Wonderland in Dubai
Anticipated to open its doors to sports enthusiasts, families, and friends, Real Madrid World promises a thrilling array of themed attractions, immersive rides, and unique experiences, all designed to celebrate the essence of Real Madrid C.F. Football and basketball enthusiasts alike will find themselves immersed in the winning spirit of the club, inspired by its skills and core values.
A Timeless Journey Through History
The theme park aims to take visitors on a timeless journey, offering an opportunity to experience the rich history of Real Madrid. From iconic figures of different eras to reliving heroic comebacks and the greatest achievements on and off the pitch, Real Madrid World promises a captivating adventure for guests of all ages.
Also read: Things To Do This Weekend: Unmissable Events And Offers At These 7 Places! (socialkandura.com)
Exciting Adventures for Every Fan
Real Madrid World is poised to introduce novel and exciting experiences for visitors, featuring adrenaline-pumping rides, family-friendly attractions, themed dining options, and retail stores stocked with official Real Madrid merchandise. This immersive destination will cater to every thrill-seeker and fan, marking a 'world-first' addition to Dubai Parks™ and Resorts.
Advertisement

Pioneering Partnership for Tourism Excellence
The collaboration between Dubai Parks™ and Resorts and Real Madrid C.F. is a pioneering move, positioning the theme park as a significant player in Dubai's tourism landscape. The partnership is set to elevate the city's status as a premier tourism destination, engaging sports fans, families, and children alike.
Unveiling the Magic Soon
Real Madrid World's significance as a theme park destination is underscored by its commitment to providing an all-encompassing experience. As the first theme park in the world to forge such a major partnership with Real Madrid C.F., Dubai Parks™ and Resorts will soon unveil more details, including information on signature rollercoasters, themed dining options, official retail stores, and interactive virtual skill games.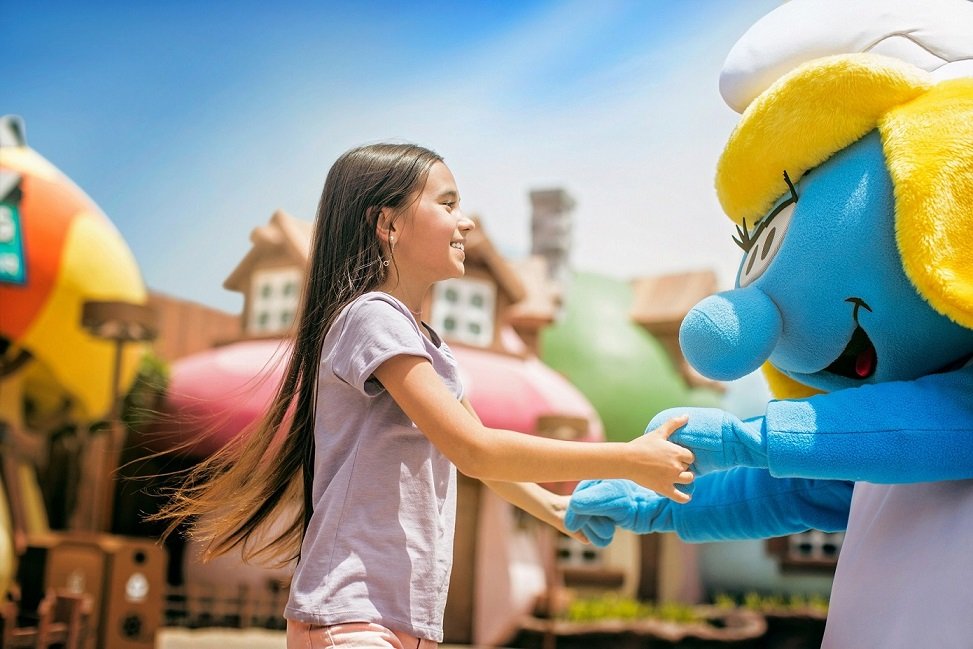 Also read: Exciting Expansion Announced For Yas Waterworld In Abu Dhabi, All You Need To Know!
Stay Informed with Exclusive Updates
For exclusive news and updates on Real Madrid World, interested individuals can sign up at www.dubaiparksandresorts.com/realmadridworld.
As the countdown to the grand opening begins, the excitement and anticipation surrounding Real Madrid World continue to grow, promising an unforgettable experience for visitors from around the globe.
Advertisement