Snapchat Instagram Face Filters!
Instagram is at it AGAIN.
Introducing Face Filters from Instagram! Works EXACTLY the same way like it does on Snapchat – but is it any different? Kevin Weil, Head of Product at Instagram says it's different – watch the video and decide for yourself.
.@kevinweil explains how @Instagram face filters are different than Snapchat selfie lenses #TCDisrupt pic.twitter.com/2n0RDmWA0I

— TechCrunch (@TechCrunch) May 16, 2017
Twitter was buzzing with tweets with people having their fair share of views and ideas.
#Instagram introducing #facefilters: pic.twitter.com/bn7i5vi8Fo

— Aurore Sabbe (@SabbeAurore) May 16, 2017
What next? @instagram will become Instachat/Snapgram? @Snapchat #WHY #FaceFilters @facebook https://t.co/0oM3ZSJ2VA

— Ankita Pradhan (@ankitapradhan) May 16, 2017
Instagram Stories just turned full Snapchat #facefilters #instagram

— Tom (@BlackChester) May 16, 2017
Petition to replace the word 'Copy' with 'Instagram' in all predictive text keyboards out there. #InstagramUpdate#FaceFilters

— Gaurav Prakash (@gauravprksh) May 16, 2017
Instagram as also included some new features as part of this update. Here's what the blog read 
Also today, we're rolling out more creative tools in the camera.
You can make videos that play in reverse with "Rewind," a new camera format next to "Boomerang" and "Hands-Free." Drop a microphone and watch it fly up into your hand. Capture a fountain in motion and share a rewind of the water floating back up. Experiment with some magic tricks of your own and defy the laws of physics wherever you are.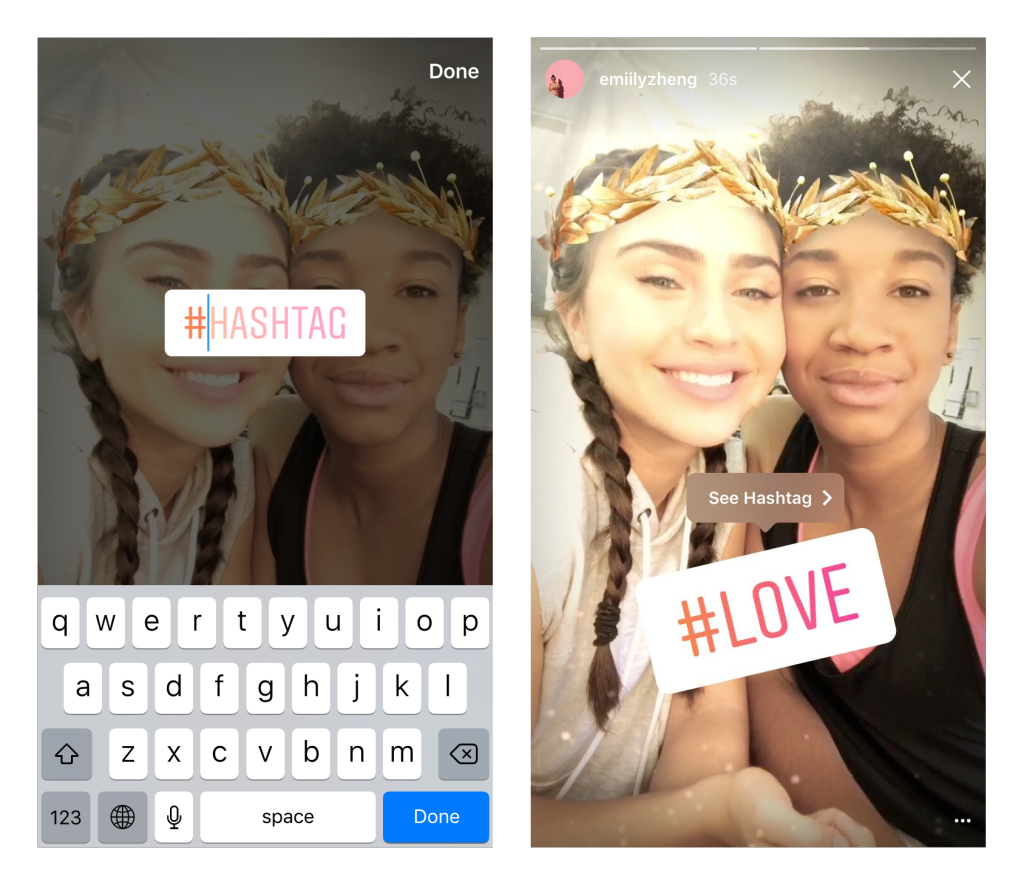 You can also add more context to your story with a new hashtag sticker. Just tap the sticker icon at the top right of your screen, select and customize the hashtag, then add it to your story. Like with mentions, you can add hashtags using regular text as well. People watching your story will be able to tap the hashtag sticker or text to visit the hashtag page and explore related posts.
Lastly, you'll see a new eraser brush when using drawing tools. You can erase other things you've drawn and play around with removing color. After you've taken a photo or video, select a drawing tool and tap and hold to fill the entire screen with color. Then, using the eraser brush, you can creatively reveal parts of your photo or video underneath.
Advertisement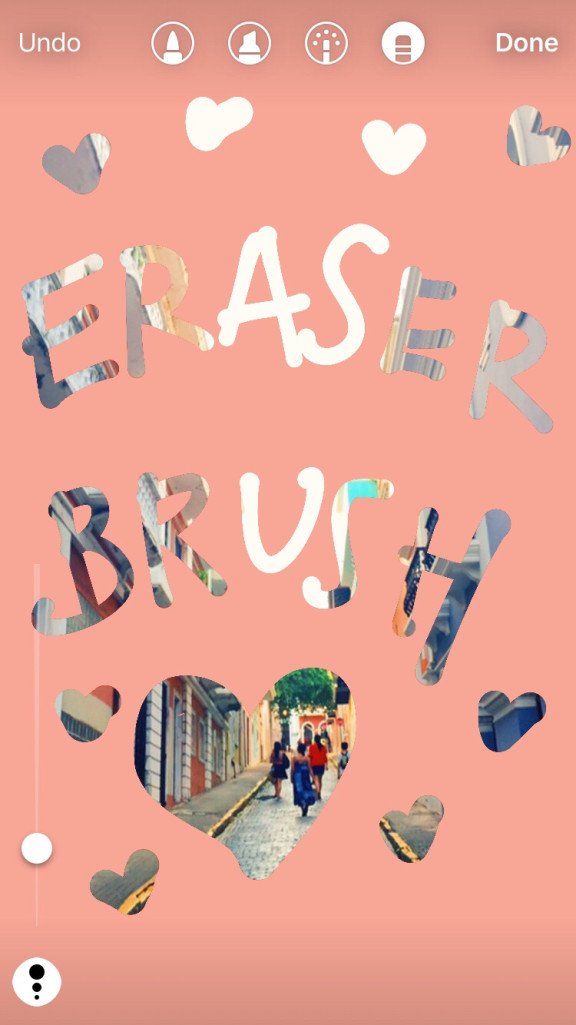 From the very first photo filter to Boomerang and more, Instagram has always been the place you can go to turn regular moments into something you can't wait to share. Now, you have more fun and easy ways to express yourself and connect with the people you care about most.
BONUS CONTENT
Here are the different types of Instagram filters available as per TechCrunch
Gold Crown – A Caesar-style golden wreath around you head, this filter is subtle and universal enough to be a good introduction to filters.
Koala – This cute filter adds a Koala nose and ears that raise in surprise when you open your mouth, though it falls short of being as adorable as Snapchat's iconic puppy filter.
Nerd Glasses – This one swirls math equations around your head, can appear on two people at once, and glasses that slip down your nose if you tilt it forward.
Bunny – Another attempt at beating Snapchat's puppy filter, these ears raise in surprise when you open your mouth, and react to gravity by folding over if you learn side to side.
Butterfly Crown – Instagram's attempt at Snapchat's Coachella-favorite flower crown puts a wreathe of butterflies on your head that flitter off as you move
Ice Crown – You exhale steam as snowflakes flurry around with this ice crown on
Peacock – Giant purple feathers in the foreground shield you from view until they're pulled aside to reveal you when you lean forward looking like a 1930s flapper
Make-Up – Instagram's final face filter washes a golden hue over you, smoothing your wrinkles so you look more "beautiful"
Instagram Algorithm Explained (BONUS : Metrics Defined)
Advertisement