Influencers are a major pillar of online marketing in today's world. In fact, Ninety-four percent of those who used influencer marketing believe the tactic to be effective. (source)
In the MENA region, influencers are taking the market by a storm – supremely high quality content, perfect post timings and with a reach like never before, influencers are changing the way the region does online marketing. No Social Media campaign today is complete without a proper influencer marketing strategy.
In our Influencer Diaries series, we talk to the leading influencers in the region and bring out their stories and their opinions on various aspects of being an influencer, this week we've got SanaOnFood talking to us about her journey and what makes her click! Sana initially started blogging when she wanted to share the best places to eat around the region, her love for food and the curiosity of trying out new cuisines helped her a long and to get the blog started!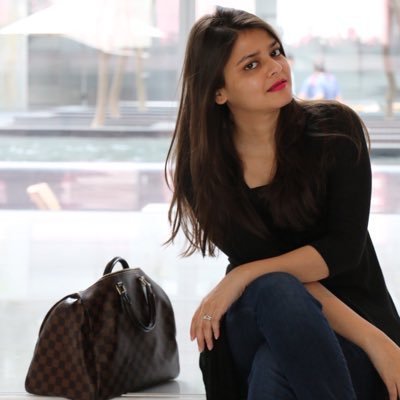 What inspired you to share your life experiences? When did you start and what was your inspiration?
When I moved to Dubai over five years ago, there were not as many bloggers that shared their experiences of this city. I tend to go out a lot and I figured, why not share all my experiences on a blog – I started to share my recommendations and thoughts on a blog which eventually grew out to what it is today and thus the idea to convert it into a business.
How many hours a day do you dedicate to blogging / posting?
I pay close attention to the type of content that I put out and what would work well with my audience, that makes it a full time job for me! I give my blog a 100% of my time and effort to bring out the best.
Advertisement

Which is your most preferred platform (Facebook/Instagram/Twitter/SnapChat) as an influencer and why?
I primarily use Instagram to tell my stories while sharing pictures of my latest adventures and Twitter to interact with my followers.
Tell us some of the most prominent brands you've worked with and your learnings/experiences with them.
Having been in the industry for a while, I've had the opportunity to work with quite a few brands, Singapore Tourism Board, British Airways, Turkish Airlines, Jumeirah Group of Hotels, Google and a lot more.
My best learning experience was on my trip to Jordan with Visit Jordan where I got to interact with the locals, see how they live which helped me to be more courteous towards other cultures and people.
What's the one thing you would like to say to agencies and directory listing services?
Being an influencer is just like a full time job – we've got things to do and stuff to get to done, please learn to respect and value our time 🙂
Tell us five things that your followers probably don't know about you.
Before moving to Dubai I never really ate any other meat except for Chicken.
My hometown is the UK
I am an IATA graduate, that explains my  love for travel
You might see a lot of me on social media but I am an introvert
 I love to cook!
There you have it guys! An insight into the world of SanaOnFood! Make sure you follow her on Instagram Twitter and Facebook
Advertisement