Instagram – the one platform that every brands wants to be present on and reach out to their audience. Being the image centric platform that Instagram is, it makes sense for brands to embark on this visual journey and interact with their customers – thus giving them the opportunity to interact with the brand on a platform they love being present and exploring new stuff.
But as a brand, how do you make the most out of your Instagram presence? Here's how you can rock your Instagram profile for business.
Create A Business Profile 
Instagram has an option of creating a 'Business Profile' now – business profiles are different from your regular profiles in a way that with business profiles you open up options where users can email you directly, call you or even get directions to your store.
Think of it this way – your customers saw a great post and now they want to reach out to you – having an Instagram business profile makes it easy for your customers to reach out to you. Here for example, SocialKandura's Instagram profile is a business profile and you can see the 'Email' option.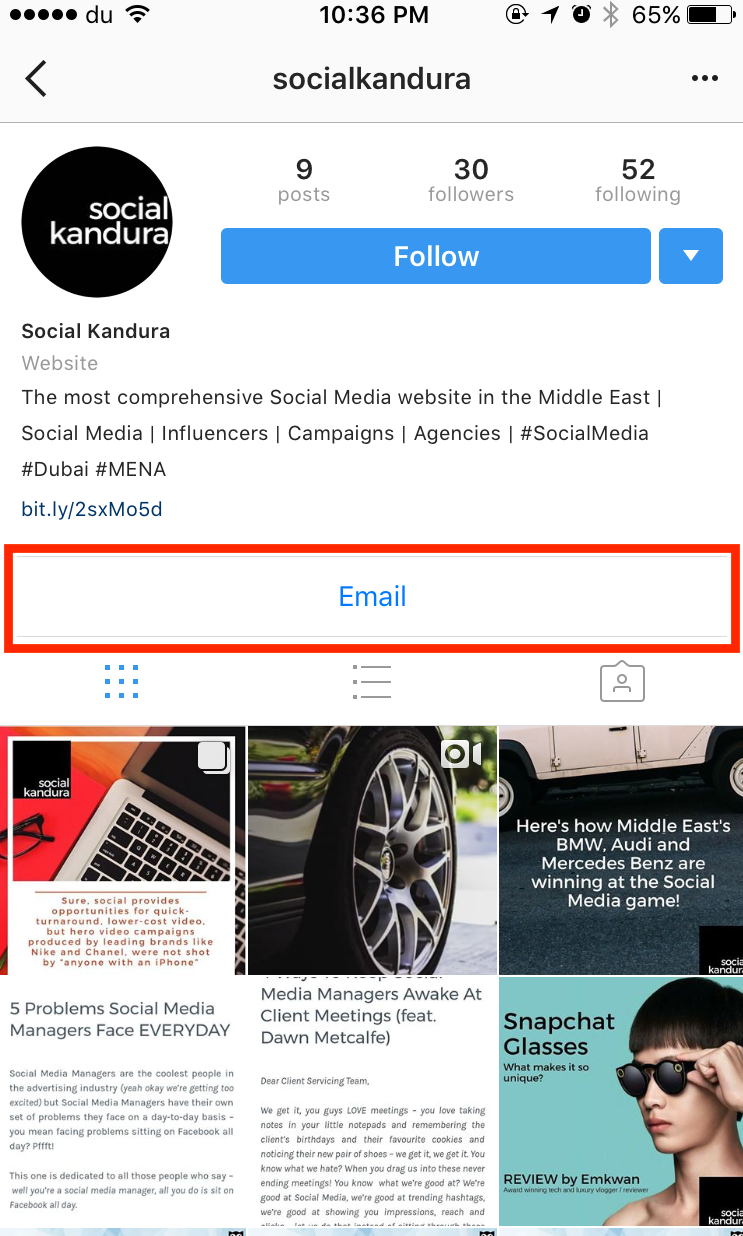 Further, Instagram business profiles allows you to access the insights into your user behaviours – similar to Facebook insights. You can know about the age group of your target audience, their location and what time they were the most active – all of this is valuable information when creating content or understanding what the best time to post would be.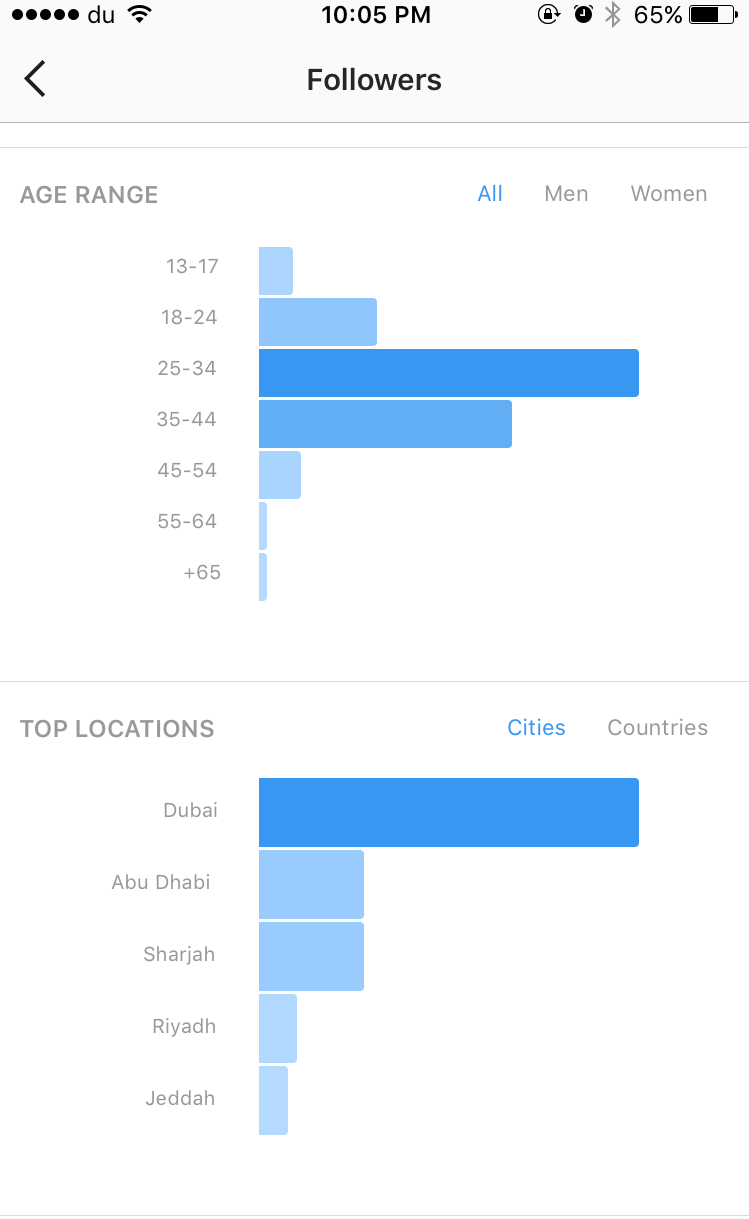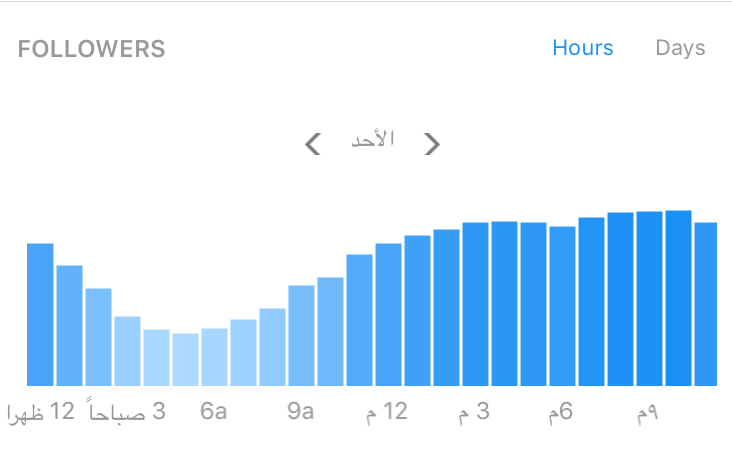 Ready to move to a business profile? This will help.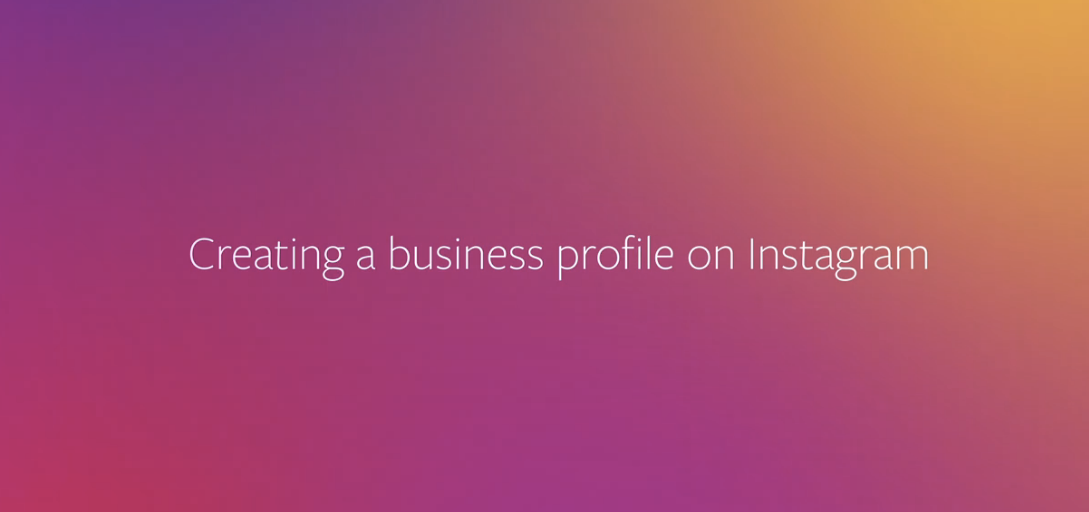 How To Create A Business Instagram Profile
Create Content That Resonates With Your Audience 
Social Media is NOT about selling your products – if you simply post pictures or videos of your products that you're selling; you're bound to get very limited interactions and not a lot of engagements.
Brands however do need to showcase their products within the brand building on social media to make sure customers are aware of their offerings – take for example IKEA UAE; they've cracked a brilliant way to showcase their products to their consumers. They've incorporated cats into their products (hats off to the creative team behind this concept) and that allows them to showcase their products while speaking in a language that resonates with their audience.
Don't be afraid to be bold.
Nothing resonates with your audience like a brand that speaks your tone of voice – McDonald's UAE has a rather quirky and fun Instagram description to go with their brands.

The best way to show off your creative writing skills – Instagram headers! we like pictures of food too – as an individual you can instantly relate to this. If you don't like food…who are you even? -_-
Advertisement

McDonalds takes things a step further with active use of grids and they've gone ahead with not just three but six and sometimes nine grids to showcase some kick ass content out there.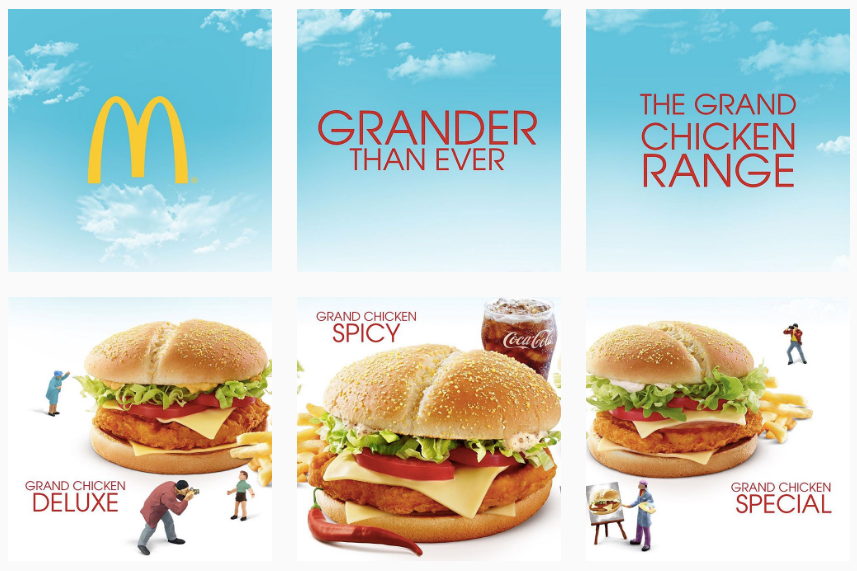 They have used upto six Instagram images to make this one grid look spectacular. The bright side of using such images you ask? As you're scrolling down their Instagram page – you are bound to stop and spend some time with these posts – they take up SO MUCH space you can't miss it.
The smart stuff that McDonalds did here is every picture can be a stand alone image – remember when it shows up on your timeline – you'll see one picture at a time; they've paid special attention to make sure that even if you see just one picture of the entire grid, it still serves it's purpose. Good job there guys!
Engagement is key
Engagement is key – not just with the posts and hashtags but also with interacting with your audience – as a customer it feels great when a brand acknowledges your post / comment and gets back to you with something fun.
As a social media manager, remember to respond to comments that comes on your post.
Facebook's Audience Network Explained
Post Consistency
As opposed to Facebook – it might be a great idea to post more than once on Instagram per day. YES! Experts say you can post as many times as you want on Instagram – it won't effect your post ranking or profile ranking but the key thing to note here is if you say for example post five posts a day on a certain day – make sure you post five times on the following days. If you do five posts on day 1 and one post on day 2, you're on the track to a edge rank suicide.  You might not get enough content to post five times a day on Instagram – hence you'll see a lot of brands posting at the most 1 – 2 times a day.
Encourage Instagram contests
Instagram contests are one of the best ways to gain new followers and interact with your current audience – remember to always include the rules and regulations of your contests.
Here are the guidelines set by Instagram on running contests that might help you down the line.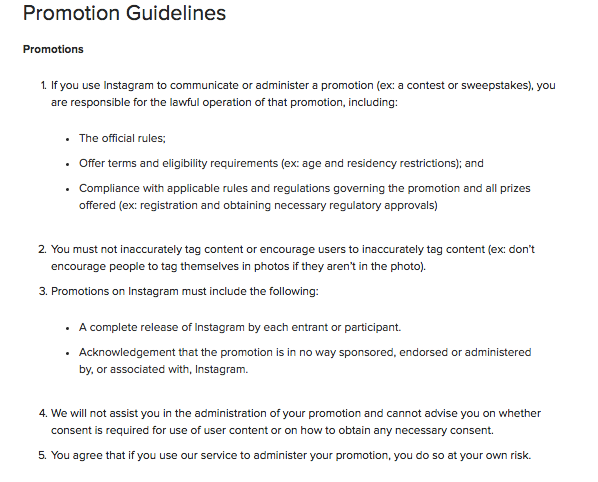 Got something more to add to this? Mention them in the comment below!
---
Advertisement