UAE Healthcare: In a significant development, residents of the United Arab Emirates (UAE) now have a hassle-free way to access crucial medication information through the popular messaging app, WhatsApp. This service, provided by the Ministry of Health and Prevention (MoHAP), aims to empower individuals with valuable insights into their prescribed medications, ensuring they make well-informed health decisions.
What Can Users Expect?
Through this accessible and user-friendly service, UAE residents can effortlessly inquire about medicines registered in the country. The information provided includes comprehensive details about each drug, such as its name, active ingredients, pharmaceutical form, available package sizes, and retail prices. This transparency offers patients a clearer understanding of their medications, aligning their choices with the guidance of healthcare professionals.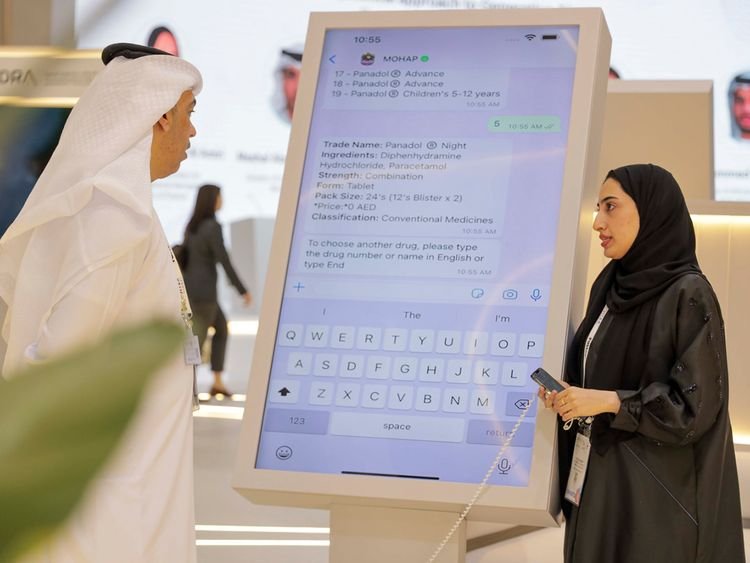 How to Access the Service
Utilizing this service on WhatsApp is straightforward. Users only need to follow these simple steps:
Add the contact "+971 42301 221" to their WhatsApp contact list.
Send a message with the word "Hi" to initiate direct engagement with the service.
Subsequently, users will gain access to a menu of available options.
This user-friendly approach ensures that anyone with a smartphone can conveniently tap into this invaluable resource for medication information.
Also read: Dubai Police Introduce Virtual Officer For Enhanced Public Service
A Step Toward Informed Health Decisions
The introduction of th is service is a crucial step toward enhancing healthcare accessibility and knowledge in the UAE. By offering this resource to residents, individuals can better comprehend their medical prescriptions, aligning their health choices with both their specific needs and the recommendations of healthcare professionals.
Advertisement

Also read: Abu Dhabi International Airport Terminal A Set To Open With Grandeur On October 31, 2023
Healthcare in the UAE
While UAE nationals receive government-funded healthcare, it's essential to note that expatriates living in or visiting the UAE typically need to pay for all health services. Therefore, having adequate medical insurance is crucial. In Dubai, employers are now legally obligated to provide medical insurance coverage for their employees, further ensuring the well-being of the workforce.
Depending on the specific insurance plan, expats may be required to cover an excess, a percentage of consultation fees, or the entire medical bill initially, with the option to claim reimbursement later.
This newly launched service on WhatsApp marks a positive stride in promoting healthcare transparency and empowering individuals to take charge of their health in the UAE. With just a few taps on their smartphones, residents and visitors alike can access vital medication information, fostering informed decisions and better health outcomes.
Advertisement