Dubai beach enthusiasts, get ready to experience the allure of The 305 Beach Club, a stunning addition to the Palm West Beach scene. With its name inspired by the vibrant Miami area code, The 305 promises to be your go-to spot for sun-soaked fun from sunrise to sunset.
The 305 Beach Club: Where Fun Meets the Beach
The 305 beach club is brought to you by Solutions Leisure, the creative minds behind Ula, STK, Lock Stock & Barrel, and En Fuego. Known for crafting fun and engaging environments, The 305 is set to continue the trend.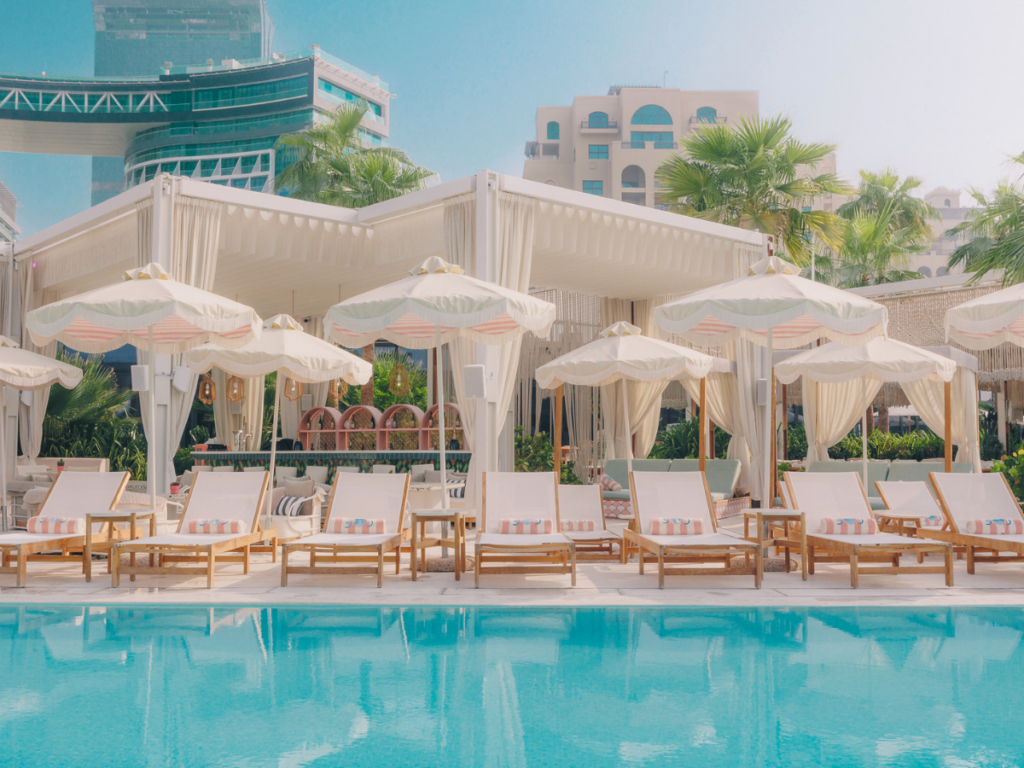 Also read: A New Healthcare Service On WhatsApp Provides Medication Info In The UAE
Unbeatable Weekday Happy Hour
One standout feature of The 305 Beach Club is the weekday happy hour, available from 5 pm to 7 pm. During these hours, you can savor house beverages for an unbeatable Dhs20.
Wellness and Bliss Combined
At The 305, wellness takes center stage. In collaboration with Blended Wellness, they offer an enticing Dhs500 deal. This package includes access to the beach and pool at The 305, a blissful 60-minute massage, and an exclusive journey into the salt cave at Blended. Additionally, you'll receive Dhs100 in food and drink credit at the beach club.
Ladies' Day Extravaganza
Every Friday, ladies are in for a treat with a special deal priced at Dhs175. This incredible offer encompasses pool and beach access, five refreshing drinks, and a delectable dish from the chef's menu.
The Artistic Design: A Slice of Miami in Dubai

Advertisement
The 305's design is a visual masterpiece with pastel Tropicana vibes, reminiscent of Miami's famous art deco color palette. Coupled with breathtaking Gulf views, The 305 is perfectly poised to infuse the energetic South Beach atmosphere into Dubai.
A Feast for the Senses
The beach club boasts an array of delights, including a shimmering swimming pool, a poolside restaurant, a vibrant bar, and a welcoming lounge. The menu reflects the flavors of South Florida, featuring culinary delights like lobster rolls, juicy burgers, colossal 40cm pizza slices, mouthwatering fried chicken sandwiches, and irresistible Mr. Whippy ice creams.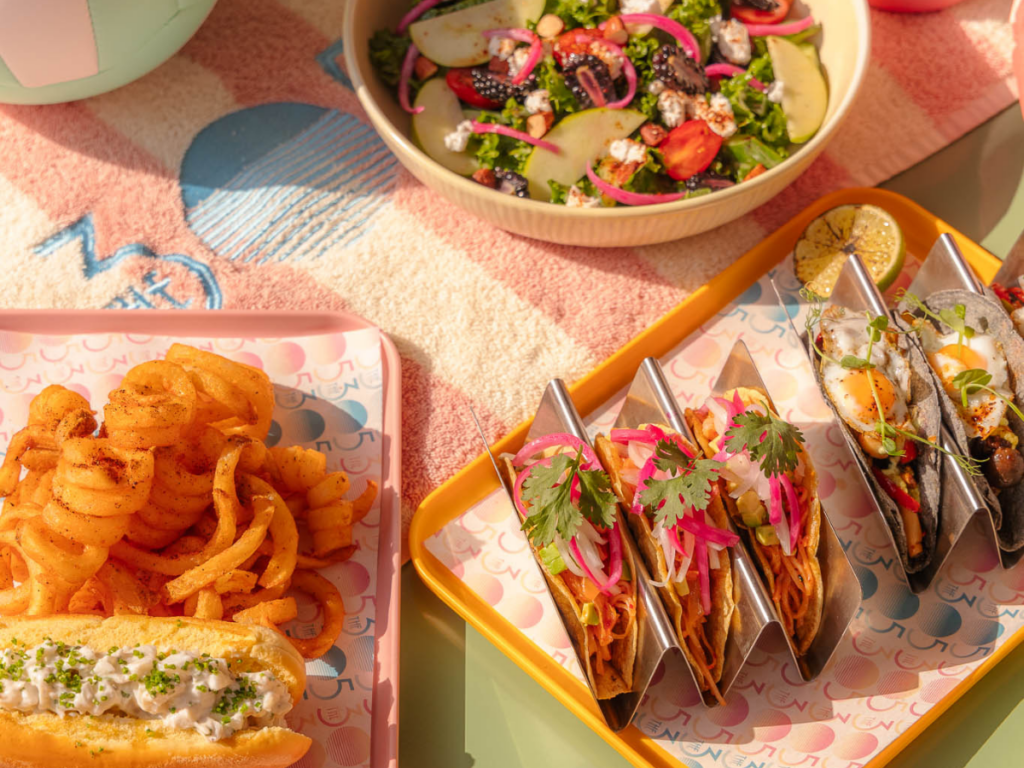 Also read: Dubai Police Introduce Virtual Officer For Enhanced Public Service
Palm West Beach: The Ultimate Destination
Palm West Beach has undoubtedly become the destination of choice for both residents and tourists. As the weekend approaches, a swarm of beach enthusiasts flock to enjoy the sunbeds, bars, and restaurants that line the pristine shores of Palm Jumeirah.
Choosing Your Beach Day Destination
With the addition of The 305, the choice of where to spend your beach day has become even more exciting. Get ready to experience Miami vibes right in the heart of Dubai.
Don't miss the grand opening of The 305 Beach Club on October 19, conveniently located at Palm West Beach, Palm Jumeirah.
For in-depth information and tips on planning your next beach day, be sure to explore our comprehensive guide to Dubai's Palm West Beach.
Advertisement