GITEX GLOBAL 2023, one of the tech world's most anticipated events, has showcased a dynamic array of cutting-edge innovations, addressing sustainability, e-government initiatives, quantum computing, and the future of smart homes. This year's GITEX GLOBAL has once again brought together global leaders, experts, and innovators under one roof, discussing the trends and technologies shaping the future.
GITEX GLOBAL 2023: UAE's Commitment to Sustainability
In line with its "UAE Net Zero by 2050 Strategic Initiative," the UAE is making remarkable strides towards achieving its goal of net-zero emissions by 2050. Faisal Ali Rashid, Senior Director of Energy Demand Side Management at the Dubai Supreme Council of Energy, outlined the UAE's successes in executing this mission. Notably, the UAE is transitioning from a linear to a circular economy, with the establishment of a Circular Economy Committee that includes both public and private sector stakeholders. This committee aims to promote circularity and accelerate the adoption of circular economy practices, a significant step towards sustainability.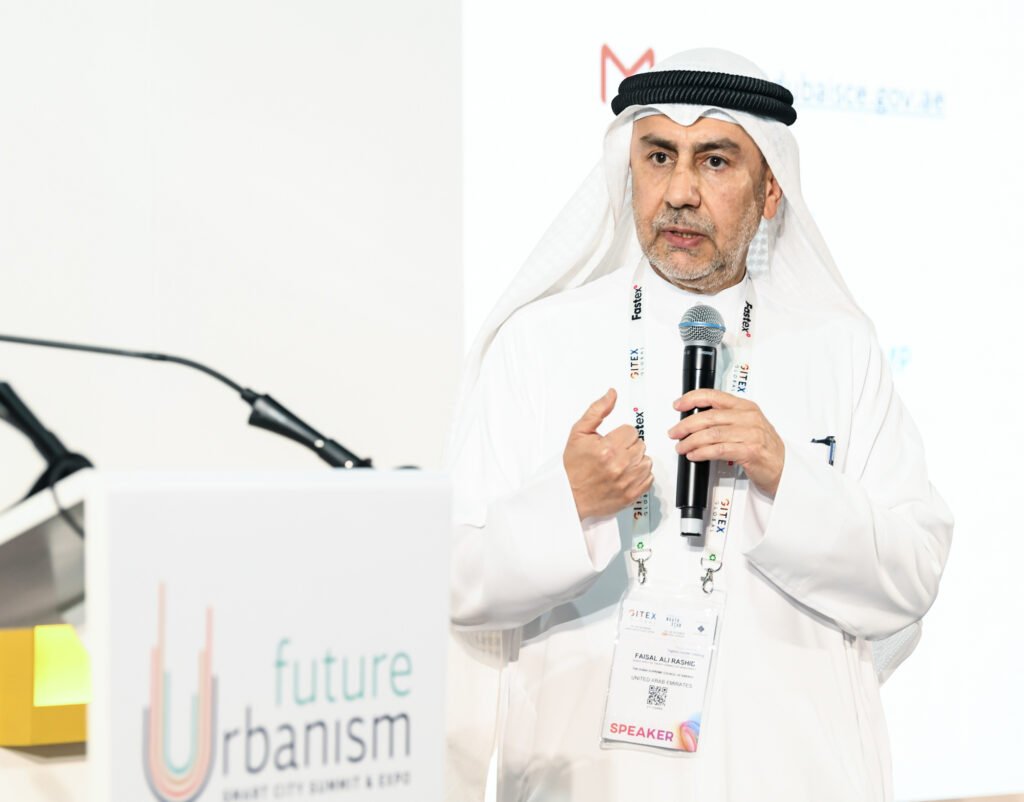 Also read: DP World Tour Championship: Top Golfers Ready To Tee Off In Dubai
E-Government Initiatives: Transforming Public Services
GITEX GLOBAL serves as a platform for robust public-private partnerships, with 250 government entities eager to collaborate on e-government and digital government projects. The Smart Government market, valued at nearly $30 billion in 2022, is anticipated to reach a staggering $110 billion by 2029, growing at a remarkable 21 percent annually. During a session titled "Reimagining government in the digital age," experts emphasized the role of digital technologies in transforming public services for the future. They stressed the importance of a proactive, data-centric approach to public service provision, citing the benefits of Open Data policies.
Quantum Computing: Unleashing Unprecedented Potential
Quantum computing, a cutting-edge field of computer science utilizing qubits (quantum bits), is poised to revolutionize multiple industries, including cybersecurity, telecommunications, healthcare, mobility, finance, and defense. Headline exhibitors at GITEX GLOBAL 2023, including IBM, Dell Technologies, Microsoft, AWS, HPE, and Xanadu, are enthusiastic about the potential of quantum computing to address some of the world's most significant challenges. Boston Consulting Group estimates that by 2050, quantum computers could boost the operating income of users by $450 billion to $850 billion annually.
Advertisement

Mohammed Amin, Senior Vice President at Dell Technologies, emphasized the need for businesses to invest in quantum computing, noting that by integrating this technology into their operations, they can lead in innovation and advance their processes. Peter Oganesean, the Managing Director of HP Middle East, highlighted quantum computing's implications in sectors such as cybersecurity, medicine, and finance. Xanadu Founder and CEO, Christian Weedbrook, revealed how the company is working with car manufacturers to advance quantum chemistry for the next generation of electric vehicle batteries.
The Future of Smart Homes
GITEX GLOBAL 2023 also featured the introduction of the Family Hub Refrigerator by Samsung in collaboration with etisalat by e&. This smart fridge features a "View Inside" internal camera, allowing users to monitor the fridge's contents via their smartphones, check food item expiration dates, and even purchase groceries directly through the Etisalat Smile grocery platform. It acts as a central hub to connect and control various smart devices in users' homes, heralding a new era of smart connectivity.
Also read: UAE Launches Humanitarian Drive To Aid Palestinians In Gaza: Know How To Donate And Help
Burcin Arabul, Director of the Home Appliances Division at Samsung Gulf Electronics, underlined how the Family Hub refrigerator enhances the experience for UAE families, showcasing the future of connected homes and smart connectivity.
GITEX GLOBAL 2023 has proven to be an extraordinary convergence of ideas, innovations, and visionary companies, setting the stage for a tech-driven future. For more information, visit www.gitex.com and www.expandnorthstar.com, and stay tuned for the latest updates from this groundbreaking event.
Advertisement