Social Media in this region is pretty exciting. Introducing – 'People Of Social Media MENA' – here's where we showcase the Social Media People behind the scenes making Social Media in the region what it is.
Here's Ema Linker – who is the Regional Director of Edelman Middle East ; Former Ogilvy & Google. Follow her on Twitter
Tell us about your journey – where did you start with Social Media journey?
I started with 'social media' back when I was head of communications and public affairs at Google and we launched Blogger.com – it was here that I realized the power of relationship based marketing at scale and the power to influence and change behavior through having two way relationships with individuals.
What's your take on Social Media in the region?
I feel that social media users in the Middle East are highly sophisticated consumers who, unlike the Western world, were early adopters of mobile messaging platforms like whatsapp and avid users of new technologies like Keek way back in 2011. I believe that because the Middle East is a veritable melting pot of cultures, languages and drivers that naturally people needed to communicate quickly and efficiently.
3 Brands in UAE that are nailing it on Twitter (and what you can learn from them)
What's your advice to young folks looking to get started with their Social Media careers?
First of all there is no substitute for being on the platforms themselves and using them, being familiar with how they work, how you can tell stories using their individual feature sets to tell your own stories. Then if you are really serious go and secure yourself an internship at one of the many agencies across the UAE. At Edelman we run a really strong 3 month internship program that has seen many young graduates transition into full time employees. Again once you have that initial experience and formal understanding it makes finding a career in this field so much easier to do. And there are so many opportunities for young people in digital media that this is a good career choice in my opinion, especially for Arabic speakers as we have a lack of quality, passionate Arabic talent in this field. I am always on the hunt for great Arabic social media talent.
What's your favourite platform and why?
I fell in love with Instagram from the moment it launched and I'm still in love with it. I have over 150k followers on the platform and I feel that unlike Facebook, Twitter and Snapchat it is the best platform for me to tell my public story to others. Visual communications is by far the best way to connect with other people. I live in such a multi cultural and diverse country, so being able to connect regardless of the language I speak is important to me. Further, the unique features that made Snapchat so compelling to users (stories, disappearing content etc) can now be used on Instagram but the user interface there is just more intuitive hence Instagram being almost double the size of Snapchat now at 700 million users.
Instagram Algorithm Explained (BONUS : Metrics Defined)
Do you think Chatbots are really the future of customer service? Tell us more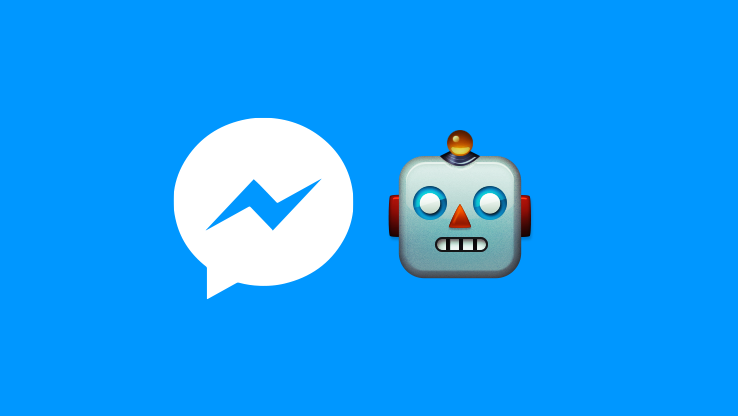 So I'm a massive fan of the bots! One area I do believe that many many companies let themselves down across the Middle East is responsive customer service. From Emirates to Jumeirah Group they simply not as a good as they should be across the board. The average mobile user owns – 6 devices and uses – 3 per day. They open their phone 200x per day and 20% of people use more than one device at a time. Brands need to understand that (and Julie Ask from Forrester sums it up perfectly): "The mobile mind shift is ubiquitous and immense."
76% of users report that a good mobile experience has a positive influence on their loyalty to a brand. (New Research Study Finds Brands Fall Short on Consumer Expectations for Mobile Experiences© 2016 PR Newswire Association LLC. All Rights Reserved. A Cision company). The Apple App Store took seven months to reach 20,000 apps. Facebook Messenger took only four months to reach 20,000 chatbots. (Forrester Executive Q&A: Boost Your Chatbot IQ )
However, what we as an industry is seeing is that #FOMO now pushes us to pilot with an unprecedented urgency that outpaces even the "we need an app" craziness of 2008. The pace of adoption has outstripped the industry's ability to educate the market to allow professionals to move forward rationally." (Forrester Executive Q&A: Boost Your Chatbot IQ)
Chatbots are bots. But not all bots are chatbots. Chatbots are conversational interface bots. Typically narrowly focused. Virtual agents are web-based mobile chat or IVR systems, usually associated with one enterprise to help customers navigate that brand's services. Virtual assistants (also called IPAs, IAs, Intelligent Personal Assistants, or Intelligent Assistants) orchestrate services from third parties on behalf of consumers. Bots are one form of an agent and that is where some of the confusion lies. The best ones we have seen in the market are traditionally from high volume customer service categories like airlines – KLM's is pretty good, Emirates NBD's is ok but could be improved. My favourite is Burberry's as I just love what this brand does with tech.
Your Business Needs A Chatbot. Here's why!
Social Media spends and ROI are now exceeding traditional marketing, what's your take on it?
I don't think spends in the region are exceeding traditional marketing. Clients we work with still spend a lot on outdoor, print and TV. I think that social media still needs to 'grow up' here and with the massive investment we are seeing in eCommerce this year I foresee a rapid maturity so that by end of year
Tell us about your journey with Edelman and what your current role entails.
I've only been with Edelman for 15 months and so far it is by far the best agency I've ever worked in. The culture is incredible and I love the fact that everyone is so committed to ensuring that our proposition for our clients is the best and most up to date it can be. We manage 900+ communities and reach 300 million+ people for our clients. Further, my team builds web destinations, interactive, immersive experiences and virtual worlds for many clients in the UAE from government to FMCG and everything in between. It's using the technology to facilitate an experience which people want to share or respond to that gets us all out of bed and bouncing into work in the morning. In the Middle East, the attention span is even less than elsewhere and therefore brands have to work extra hard to create those 'thumb stopping' moments and engagements. The relationship they create with their consumers has never been more important. Edelman works hard to stay ahead of this rapid evolution, matching the new demands essential for our clients to become a successful Earned Brand.
Advertisement

Agency Showcase : Edelman Digital Middle East
Influencers – the most talked about topic in this part of the world – are they really effective?
Like any tool in a marketers armoury they are only as effective as the strategy behind them. I have a rather cheeky saying with influencer relationships and influencer marketing – a brand should never have a one night stand but rather a marriage with influencers.
Social Proof : Delivering on the Potential of Influencer Marketing
What type of content seems to work the best for your brands? (videos / images / GIFs / links / Canvas)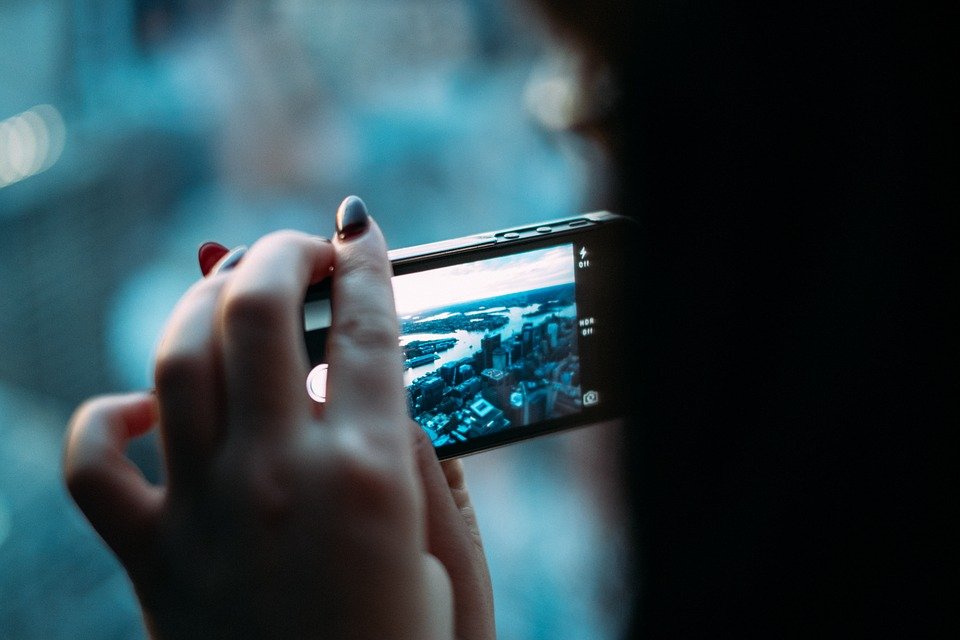 To be honest I don't think you can say that a particular format works best for brands per say because if what they're saying is not interesting, relevant, useful or entertaining it doesn't matter if it's an interactive video, it won't work. Brands need to stop thinking "I need a video for X platform" and think about what it is they're trying to say, why they're saying it and who would care. This is how they will be successful in the post advertising age.
For a lot of people, the number of page likes for a brand is a bigger concern than engagements on their posts, how do you address this issue with your clients?
Size matters in the Middle East and we have been battling with this misperception as have the platforms themselves who I think need to do a lot more education around the real measurement of success on their pages. Facebook, Snapchat and LinkedIn
If there was one thing you would change about Social Media in the region what would that be?
The lack of many brands desire to invest in a rigorous approach to social media means that many of them are not extracting value out of the platforms. Just the other day I was talking to a well known airline's VP of Marketing and he asked me why he couldn't make money from his social media channels. I said he could it's just that in the rush to 'get out there' and starting communicating on the new platforms many brands forgot the basics of good marketing: research (i.e social listening and community/consumer behavior analysis) before you start diving into what you're going to say and where. If more brands did this approach on social then I believe the entire industry would benefit significantly. You can't get half pregnant with social media, it's a full commitment but it needs to be a commitment to invest in the relationships that you build online. Just like in life you can't 'buy' friendship and you can't buy a fully functioning social community. We now operate and work in an environment where most brands I've seen on social channels have built sizeable communities on Facebook and Twitter. Many communities that I analyse, however, have been paid for with media dollars. And the truth is, they lack vibrancy, they lack activity, and most importantly, they lack any kind of editorial discretion or due diligence. I can't tell you how many branded pages I've now hidden or turned off because of the immense social vomiting they project on a daily basis. You know what I'm talking about. There are those that continuously self-promote; those who post every semi-humorous YouTube video they've ever seen, or those who re-tweet everything without helping us understand why the link is so vital for us to read.
The fact is, in addition to helping our clients understand where to invest their marketing dollars in 2017, we need to also encourage them to think more about the consumer they are trying to reach rather than what their internal stakeholders are mandating that they publish 'on social'. From my point of view, it is no longer acceptable for brands to replicate their promotional calendar on Facebook and Twitter. I'm not going to "name and shame" any particular brands but many are guilty of thinking that what they put up on billboards and lampposts makes good social content. I have news for you guys…it doesn't, it won't and, although you see engagement on Facebook because you invest media budget in the posts I would seriously question the true business impact of that investment on your bottom line.
What some brands tend to forget is that social should always and ONLY ever be about great communications with people. That means you inevitably need to apply fundamental social mores in your communications strategies.
When devising connected strategies, there are four key principles that we always think about. These guidelines can help ensure that we move people, change their behaviour, create an engaged community around a specific purpose, movement or story.
Advertisement