Introducing Agency Showcase at Social Kandura – every week we bring to you one of the agencies in the region, we take an up close and personal view of the agency – what they do, how they do it and how cool their office culture is!
As a Social Media Manager, you get insights on what the agency does, it's people and if the culture and thought process works with you – as a client you can really get to understand how your agency works and as a potential client looking out for an agency, it allows you to see what services these agencies offer and their outlook on the industry!
This week, we speak to the team at Edelman Middle East.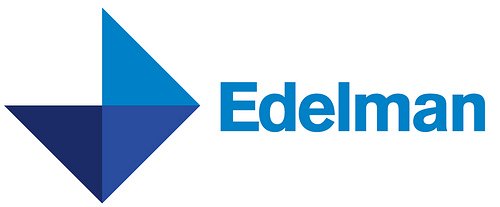 Tell us about your agency and what you guys do
We are Edelman Digital and as digital strategists, we live in the future. Our curiosity and optimism about the future motivates us to dive deep into our clients' businesses. We consult with founders, CEOs, CCOs and CMOs on the technology, people, trends and market variables that define the world in which they — and their businesses — operate.
What's the most amazing thing about working in the Social Media industry here?
I think the most amazing thing about working in social media in the Middle East is the enormous love for the platforms across all markets. People love social networks and what they can do for them personally and professionally. That means that the 4 hours a day that people spend on their mobile phones in the region is typically spent accessing social networks, sending messaging and producing content for those platforms. Brands need to recognize that more and more people are hyper connected individuals who are now starting to use different mediums to connect with the most basic of tasks.
What makes you different from other agencies out there? 
We have never believed that shouting AT people multiple times over multiple channels will drive real impact for our clients' business. We believe in the power of earning people's trust. Social media as we knew it—the primary enabler of the content trend itself—was largely replaced by platforms unable to monetize their operations in innovative and effective ways. And so we see our favorite platforms and experiences resurrecting interruptive advertising mechanics to monetize the sharing of selfies for short-term gain. It seems the maturation of social media has underscored the saying "if the product is free to use, then you are the product," while scores of marketers continue to be trapped by management expectations that social media and content marketing provide ROI via earned distribution without proper media budgets.
But successful marketers have seen the implications and are taking advantage of them. Intuitively, the bedrock of content marketing continues to be strong and unyielding: consumers love smart, funny or useful branded content. And that love can translate, funneled properly and with the proper paid media distribution, into all sorts of brand love and business impact: affinity, sales, equity, advocacy, perception shifts. Of course, finding valuable and effective distribution methods that make content stand out seems harder than ever. Facebook video is questionable (have you asked your creative team to get the message across in the first 3 seconds yet?). Snapchat continues to be an enigma to most marketers and is perceived (incorrectly) as expensive. Twitter continues to be the most ubiquitous social media platform without a business model. And the open web—equated with mortgage-crisis-era banner ads—has a sub-premium perception problem. Nonetheless, it has never been more true that by returning to the fundamentals of branded content—developing human-focused content that people seek out—and pairing that with smart, modern, data-driven media distribution, brands can get outsized results. Benchmark-breaking results. And so, we have the opportunity to make our client's content deliver on the promise of the buzz. Every brand challenge is different, and people's points of view and attitudes are perhaps harder to predict than ever before. But the state of content marketing is strong, and we offer you the observations in this proposal to help provoke some new thinking when going storytelling in a perpetually evolving digital culture. We look forward to taking the ride with our clients and our teams.
Advertisement

What's your take about Social Media in the region?
I think we are going to see the variety of social media platforms diminish over time as Facebook becomes our EVERYTHING. They have had their eyes set on becoming the end-all, be-all, one-stop-shop for its users for a while. Facebook adds a new feature seemingly every day, with the greater majority of updates either knocking off a competitor in an adjacent field (GoFundMe, Snapchat once or twice, Slack, etc.) or improving community care (Newsfeed algorithms, battling fake news, stopping spammers, etc.). With recent developments in bots and ePayments on Messenger, shopping capabilities on Facebook, and product discovery on Instagram, the Facebook family is poised to make a splash in eCommerce. Pair that with the platform's advancements on the broadcast media front, and you have a formidable beast that can do just about anything in the internet world. This will be hugely disruptive here and see yet more changes and evolutions in client and agency strategies!
Are you hiring? 
Yes we are – we are hiring exceptionally talented Account Managers with big ambition. We only want real super stars – people who understand digital in its entirety as social should never sit in isolation.
Here's a sneak peak of their latest office in Abu Dhabi!
Want to get your agency featured here? Get in touch with us here
Advertisement