Dubai is known for its diverse culinary scene and vibrant entertainment options. If you're looking for the best ways to satisfy your taste buds and enjoy some leisure time, we've got you covered. From unlimited sushi feasts to rugby tournaments, there's something for everyone. In this listicle, we'll explore ten enticing food and entertainment offers that you simply can't afford to miss in the bustling city of Dubai.
Dubai's Culinary Scene: A Food Lover's Paradise
1. Sushi Delights at OĀNJO
Sushi lovers, rejoice! OĀNJO offers an extravagant sushi experience every Friday. Indulge in a variety of sushi options with elevated flavors for just AED 125 per person. To top it off, pair your sushi with a refreshing beverage for AED 100, all while enjoying the mesmerizing rooftop setting and lively beats from the DJ.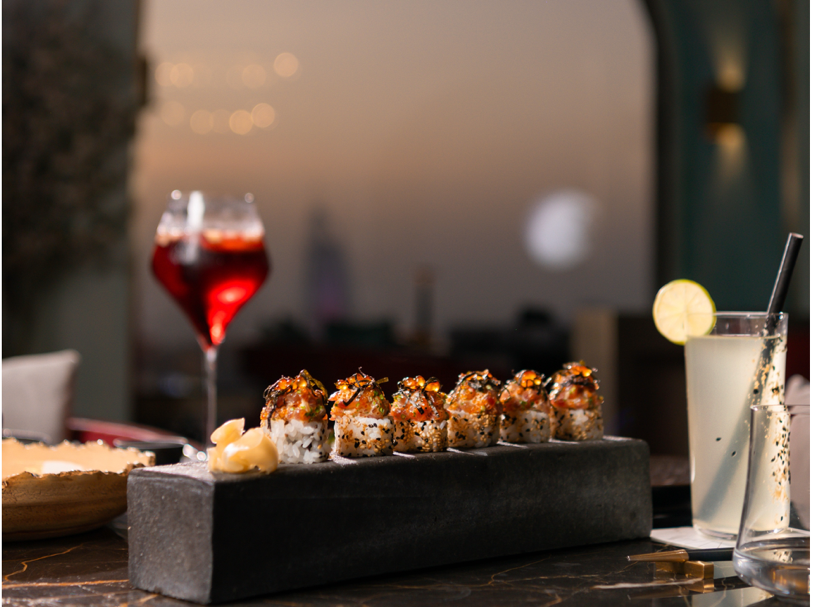 Also read: EarthSoul Festival 2023: A Remarkable Eco-Conscious Event In Dubai
Hubbly Bubbly Night at OĀNJO
Unwind and savor the weekends under the stars at OĀNJO's Hubbly Bubbly Night. Enjoy shisha, refreshing beverages, and delectable starters on Saturdays and Sundays from 7 pm to 11 pm. With options starting at AED 120, you can choose your perfect combination of shisha, beverages, and starters, all while taking in the panoramic views of Dubai's skyline.
2. Sport Day Drinks at Spartan Sports Café
Calling all sports enthusiasts! Spartan Sports Café is your go-to spot for live football action. With specials on Budweiser and Carlsberg drinks, along with a scrumptious sports-themed menu, this café is the ultimate destination for watching the Premier League, Champions League, and Europa League.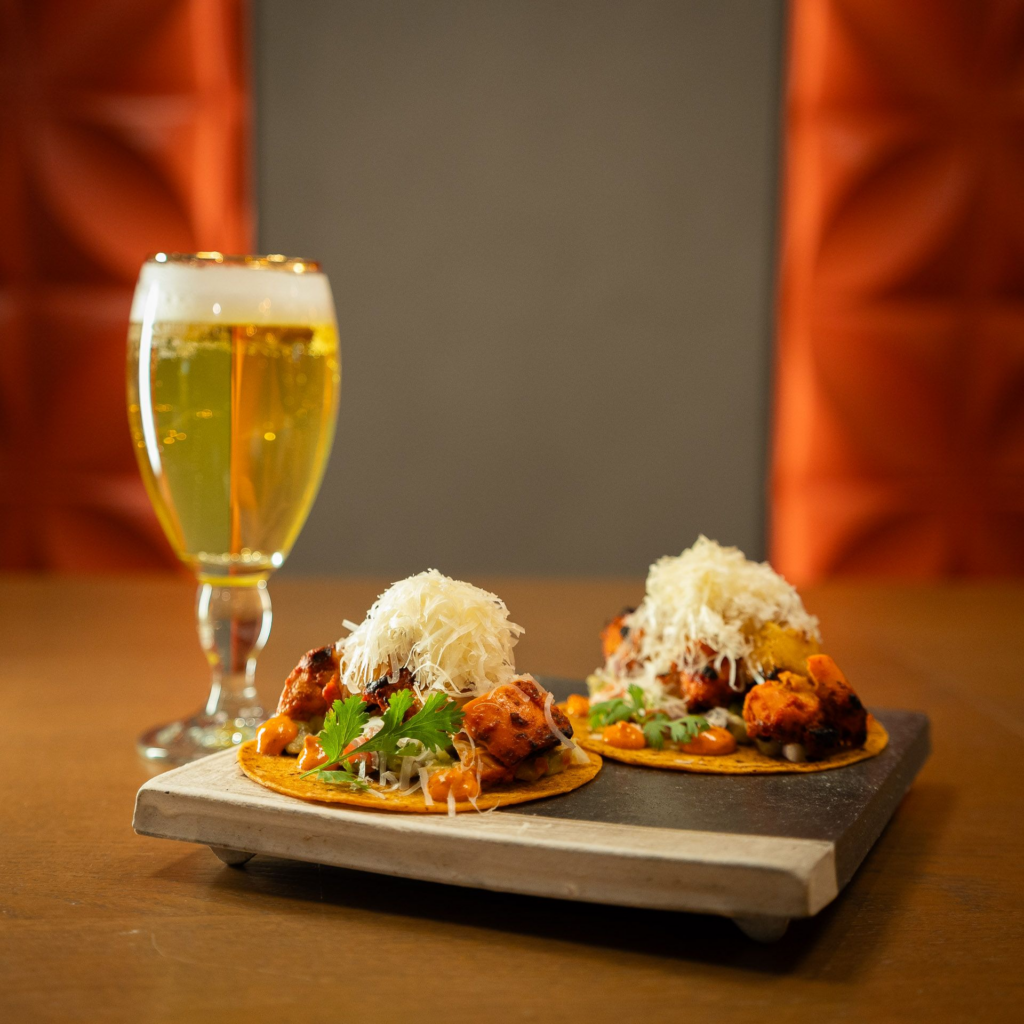 Bite & Sip at Spartan Sports Café
For a delightful culinary experience that won't break the bank, head to Spartan Sports Café. For just AED 65 per person, you can relish in mouthwatering Mexican tacos paired with a refreshing pint of Stella Artois or zesty buffalo wings. This offer is available daily from 11 am to 2 am.
3. Afternoon Tea at Café Society
Café Society invites you to indulge in a quintessential afternoon tea experience. For AED 199, enjoy a fine assortment of canapés, sandwiches, savory treats, and sweet delights, all freshly brewed tea blends included. This elegant experience is available daily from 2 pm to 6 pm.
Breakfast Delights at Café Society
Start your day right with a delicious spread of breakfast dishes at Café Society. From savory classics like Eggs Benedict to sweet treats like Blueberry Banana Pancakes, there's something to satisfy every palate. Health enthusiasts can also enjoy nutritious options.
Advertisement

4. Pinktober Brunch at The Underground Pub
Habtoor Grand Resort is going all out in pink for Breast Cancer Awareness Month in Dubai. Join them for a Pinktober Brunch on October 21st, with prices starting at AED 250. A portion of the proceeds will be donated to the Al Jalila Foundation, making this brunch a culinary journey with a cause.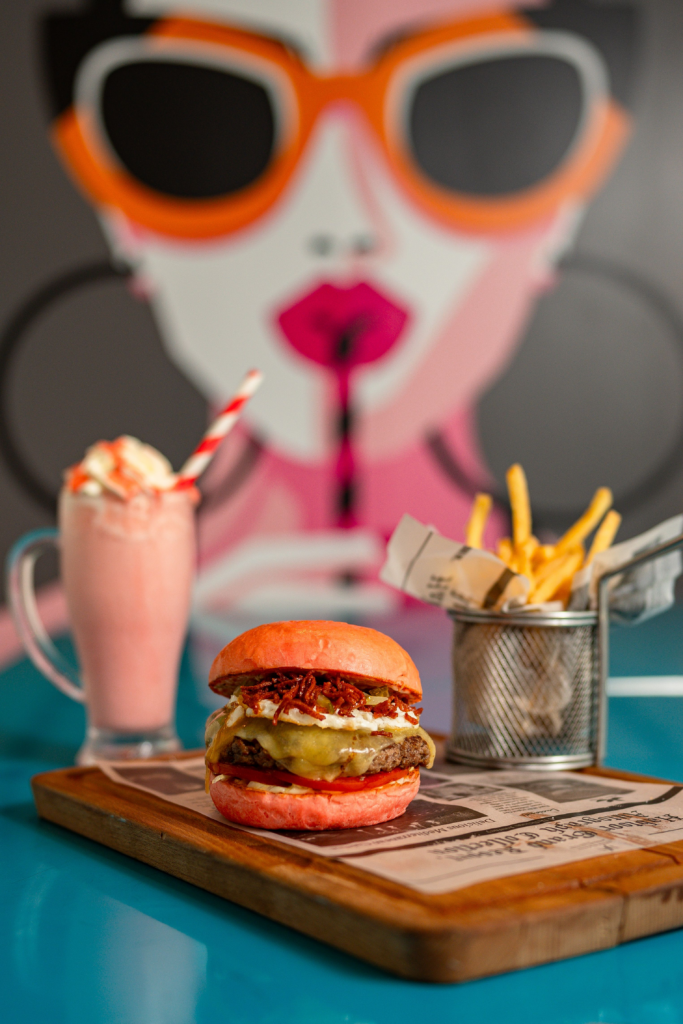 Rugby Game Tournament at The Underground Pub
The Underground Pub is screening all the Rugby Tournament 2023 actions. Join in the excitement and stand a chance to win exciting prizes, including VIP Tickets to Dubai Rugby 7s and more. Simply spend AED 100 to enter the exclusive weekly draw.
Billiards Night at The Underground Pub
Every Thursday, The Underground Pub hosts Billiards Night, where you can compete for a chance to win an AED 1000 voucher. With live band performances, pool competitions, and delightful cuisine, it's a memorable night out for you and your friends.
5. Aperitivo at Luciano's
Start your evening with an Aperitivo offering at Luciano's. Indulge in mouthwatering starters and choose two beverages from a selection, all for AED 250 for two persons. Let the delightful flavors of Italy transport you to the heart of this beloved culinary tradition.
6. Luxurious Bolli' Brunch at Yalumba
Yalumba's Brunchology is back with a luxurious touch. Experience the signature 'Bolli' brunch every Saturday for AED 525 per person. Indulge in a champagne-serve brunch featuring Bollinger pour, known for its fine bubbles and aromatic complexity. The culinary offerings include European buffets, live cooking stations, and themed pop-up stations, all accompanied by live contemporary jazz music for a perfect weekend indulgence in Dubai.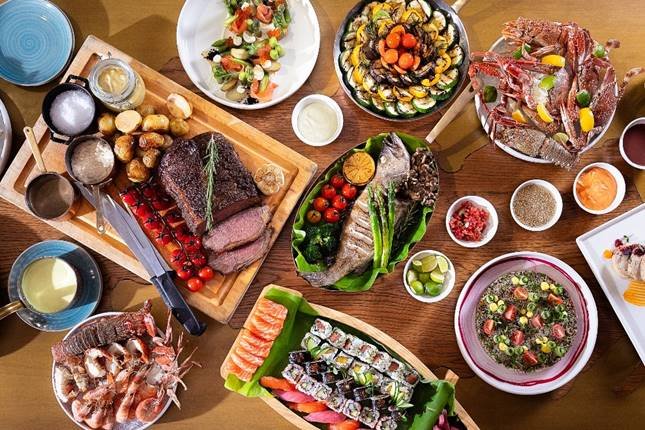 Also read: Akon And Ne-Yo To Light Up World Tennis League's R&B Night In Abu Dhabi
Dubai's culinary and entertainment scene is buzzing with irresistible offers. Whether you're a sushi lover, a sports enthusiast, or simply looking for a delightful brunch, there's something to please every palate and interest. Don't miss out on these fantastic experiences that Dubai has to offer, ensuring memorable moments and culinary delights.
Advertisement