Dubai thrives to become the best in everything it does, and thanks to rules and laws in place, the emirate has always managed to be one of the world's best cities to drive. And now, keeping sustainability and the environment in mind, Dubai is set to add a compelling eco-friendly dimension by launching a plan to expand its electric vehicle charging across the emirate. Read on for all the deets.
Also Read: Hyperound K-Fest Abu Dhabi, Fun Music Festival To Take Place On November 11
Around 680 Charging Stations Will Be Installed In Dubai By 2025
Dubai Electricity and Water Authority (DEWA) aims to grow Dubai's network of public charging stations by 170% in less than three years. If all goes as planned, by 2025, we will have around 1,000 Green charging stations in Dubai. At Present, the count is 370, and over time, 680 additional charging stations will be installed across Dubai. This move is in line with the vision of His Highness Sheikh Mohammed bin Rashid Al Maktoum, Vice President and Prime Minister of the UAE and Ruler of Dubai, to transform Dubai into a global green-economy hub.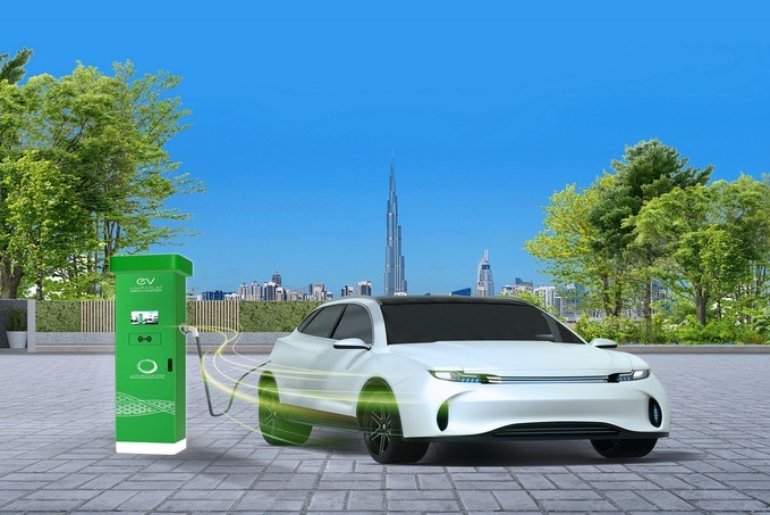 As per DEWA, Dubai's Clean Energy Strategy 2050 and Net Zero Carbon Emissions Strategy 2050 seek to generate 100 per cent of its power from clean energy sources by 2050. In fact, the number of Electric Vehicle owners has increased from 14 in 2015 to more than 11,000 by the end of May 2023. The figure is expected to double in the near future. By 2030, Dubai aims to have over 42,000 electric cars on its roads.
Advertisement

At Present Dubai Has Over 370 Charging Stations
And to cater to the growing demand for EV charging infrastructure, DEWA has over 370 charging stations across Dubai. The stations offer charging options, including ultra-fast chargers, fast chargers, direct current chargers, public parking chargers and wall chargers. The stations are available round the clock at prime locations such as fuel stations and public parks in addition to those located at DEWA's customer happiness centres and shopping centres, which operate during their respective opening hours. The green charges have provided 13,264 MWh of electricity from 2015 to the end of 2022, powering a cumulative electric vehicle distance of over 66.3 million kilometres.
Also Read: Pop Legend & Record-Breaking Artist Robbie Williams To Perform In Abu Dhabi On October 18
In fact, Dubai's transition to eco-friendly transportation will not only make it the world's best city to live and give it the status of the globe's top three urban economies, a prime objective of the Dubai Economic Agenda D33.
Advertisement