Dreaming of a tea party with Winnie the Pooh or Paddington? Well, its time to make it real then! Downtown Dubai has a Central Asian restaurant called Navat Tea House, where you'll be greeted by guests, ready to keep you company while dining. Yes! The restaurant has cute giant teddy bears that will keep you company if you can't 'bear' to dine alone. So, what's it like to dine with these cuddly, soft toys at this quaint yet lavish eatery? Read on to find out.
Also Read: Have Dessert For Breakfast With Dubai's All New 'Mermaid' Pancakes
Nestled next to Dubai Opera on Sheikh Mohammed Bin Rashid Boulevard, the cute restaurant has attracted many passers by, ever since its debut in April 2022. The ridiculously cute teddy bears at the restaurant's patio is a perfect way to keep lonely diners cheerful. In a city like Dubai where most people are living away from their families, eating solo at restaurant can be a bummer. But, a restaurant like this just diners' frown upside down in a jiffy.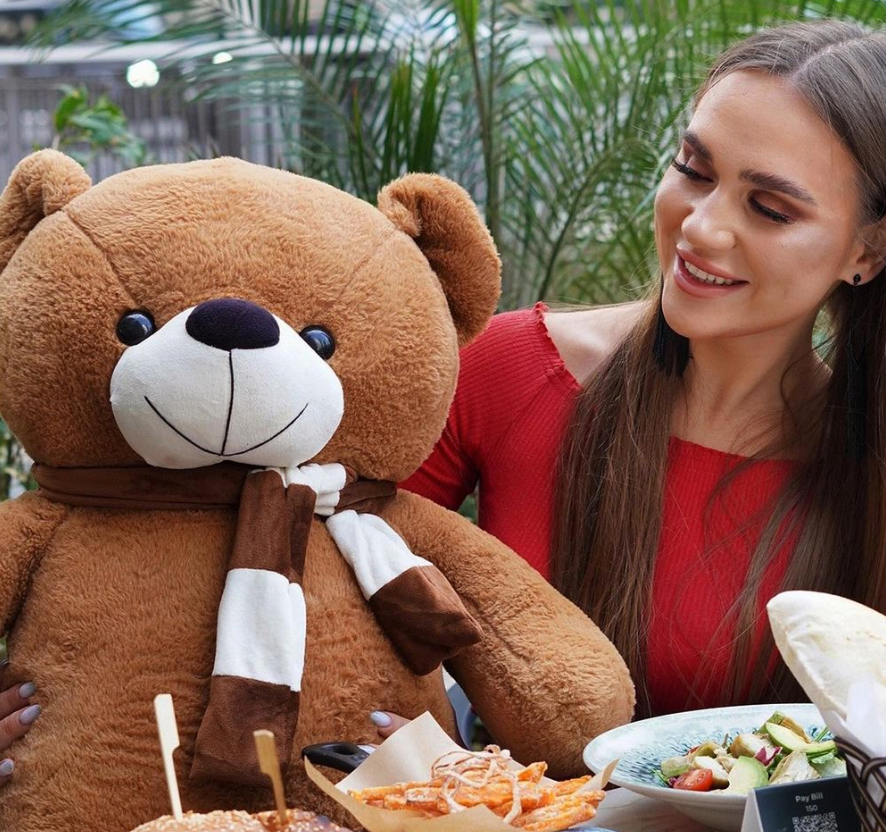 And, these teddies aren't just for the lonely souls. Stressed at work? You can squish them and feel better. Besides, these teddies can also be great ice-breakers on first dates. Navat has 19 outlets spread across Central Asia, but Dubai is the only lucky one to have these, cute, squish-able bears.
The best part- the bears don't hibernate. They are present year-round and will move indoors as outdoor seating ends for the summer.
Moving on to the menu, you're in for a delicious treat. Tuck in spoonfuls of Boso Laghman – pan-seared noodles with beef and vegetables; samsa, meat-stuffed pastry; deep fried dough triangles called boorsok and manti dumplings. So, get ready to eat delicious food, take silly selfies, and engage in sweet, warm cuddles.
Also Read: The World's First Gold Waffle Is Now In Dubai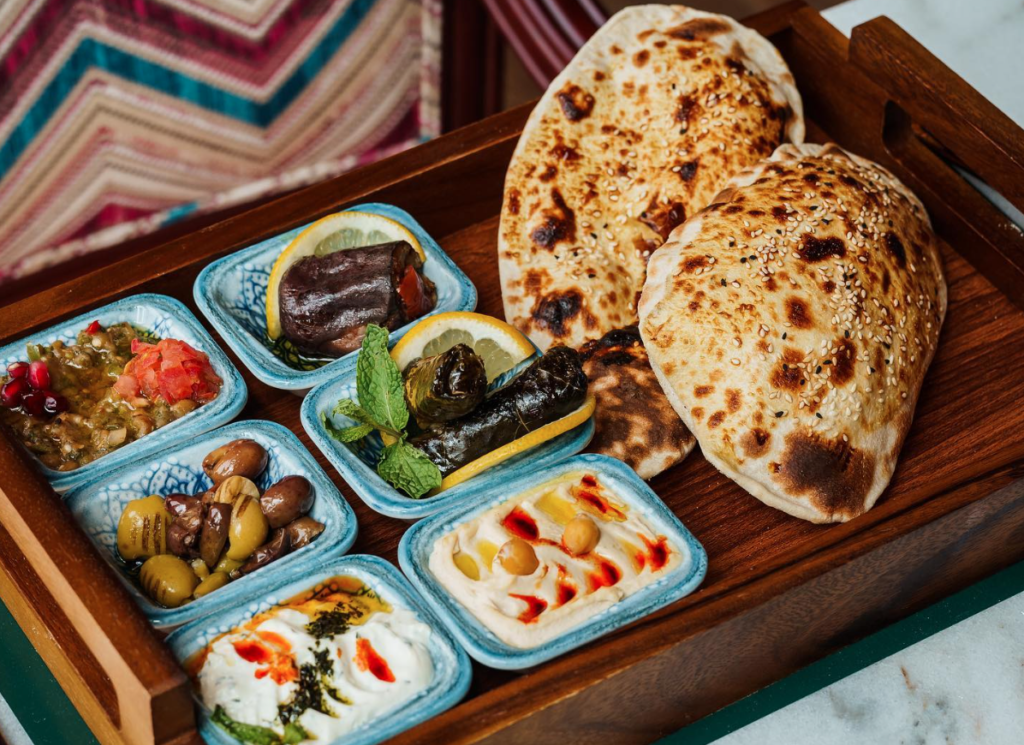 Team Social Kandura enjoys exploring Dubai, especially ones involving food and travel through time. We came across a small gastronomic secret in the Old Souk of Bur Dubai, along the Creek, on one of these quests to find hidden jewels beyond the high-speed lanes and modern architectural marvel of Dubai.
A little path leading to the entrance of a 75-year-old renovated heritage building is hidden away in the labyrinth of the souk, draped with vibrant roof-top shades with a length of shops on both sides. Numerous vendors will try to persuade you to buy souvenirs as you move deeper into the building.
Also Read: Get A Taste Of Europe At This Gorgeous Spot In Dubai
This structure, which looks out over Dubai Creek, has seen several generations of travelers and is full of historical tales. This edifice, which served as a meeting place for sailors heading to South Bombay, India, and Iraq, is today recognized as one of Dubai's heritage sites and is home to the renowned Bayt Al Wakeel restaurant. Bayt and Wakeel together in Arabic translate to "the agent's house."
As expected, foodies can binge on delectable Emirati cuisine-inspired seafood and Arabic grilled meat dishes. But, what caught our attention was the restaurant's glass-bottomed floor. Yes! The floor is made of glass, heavy enough to withstand your weight (fret not). Diners can enjoy a meal with stunning sea views above and below! Click here to find out more.