As the annual Dubai Fitness Challenge takes center stage, the city is abuzz with health and wellness initiatives to inspire residents and visitors to prioritize their fitness goals. Whether you're a fitness enthusiast or looking to kickstart a healthier lifestyle, there are exciting offers and free classes available that promise to make this month a transformative one. From complimentary gym memberships to invigorating Pilates sessions and even a nutritious dining experience, these opportunities are bound to fuel your fitness journey. Let's explore five remarkable offers that are set to redefine your path to wellness.
5 Exciting Offers for Dubai Fitness Challenge Month
1. Snap Fitness: Win a Three-Month Membership
Snap Fitness is offering a unique opportunity to earn a complimentary three-month membership, valued at AED 1,199. To qualify, attend 5 group classes per week at any Snap Fitness club during the challenge from October 28th to November 26th. Snap Fitness provides diverse group classes, including boxing, dance, strength training, Zumba, and yoga. This enticing offer is open to both existing members and non-members. Snap Fitness gyms are conveniently located in various areas of Dubai and Sharjah.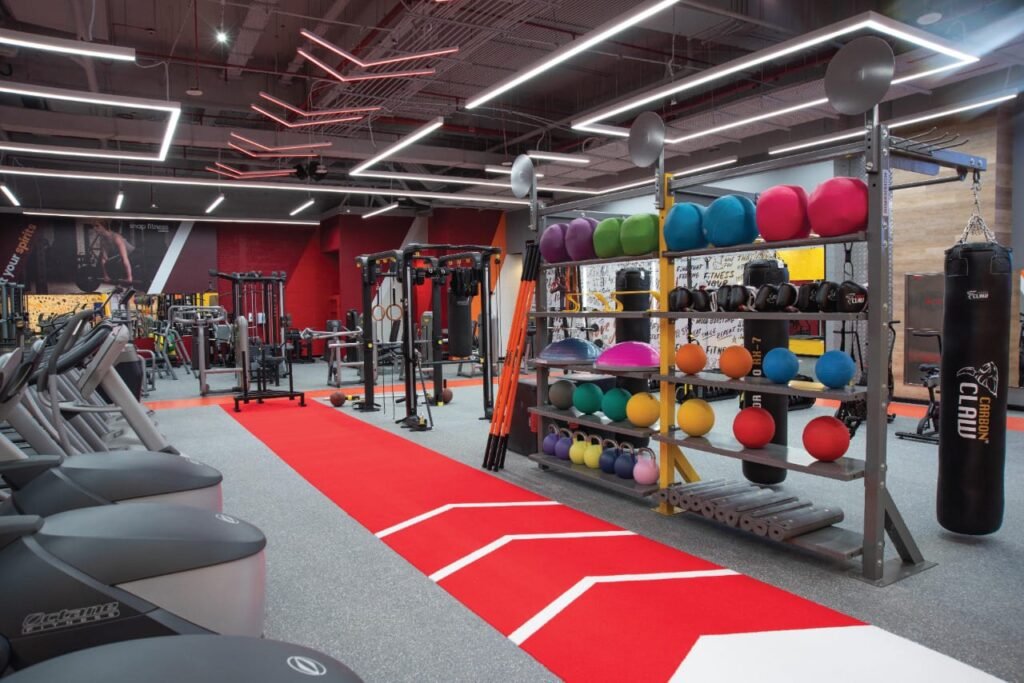 Also read: 7 Event Updates You Don't Want To Miss This October In Dubai
2. PAD: Pilates & Dance Studio – Free Dance and Pilates Classes
PAD by Yasmin Karachiwala is offering complimentary 30-minute dance and Pilates classes during the Dubai Fitness Challenge month. Classes include Bollywood Dance, Mat Pilates, and more. Designed to make Pilates and dance accessible and enjoyable for everyone. To reserve your spot, visit the studio at The Greens or call 04 294 1745.
Advertisement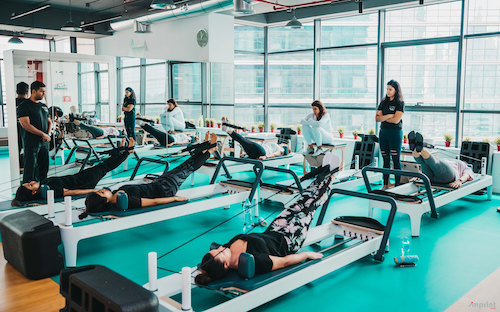 3. DANUBE Sports World: Play for Free During the Dubai Fitness Challenge
DANUBE Sports World is offering 30 days of free sports activities, including badminton, table tennis, cricket, and football. They announce daily slots at 5 PM via their Instagram account, @danubesportworld. Donations to Dubai Cares can be made through the Fitze App, contributing to a charitable cause. Located in Al Habtoor City, this offer is only applicable with prior bookings.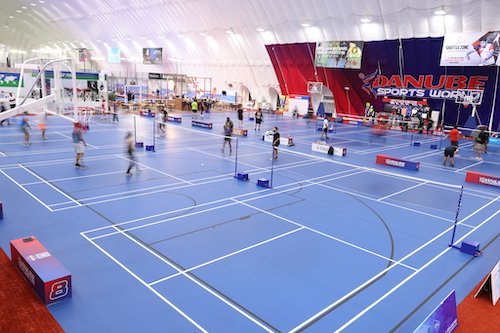 Also read: Geek Culture Extravaganza Takes Over Rove Downtown This October!
4. Fueling the Dubai Fitness Challenge with Pincode's Chef Kunal Kapur
PINCODE by Celebrity Chef Kunal Kapur is introducing a nutritious dish, the Millet & Mushroom Khichda, priced at AED 59. This flavorful dish combines millet, organic mushrooms, and a touch of spice. Rich in fiber, antioxidants, and vegetarian protein, it's suitable for those with gluten sensitivities. Located at Dubai Hills Mall, this hearty and healthy meal is a step towards a healthier you during the Dubai Fitness Challenge 2023.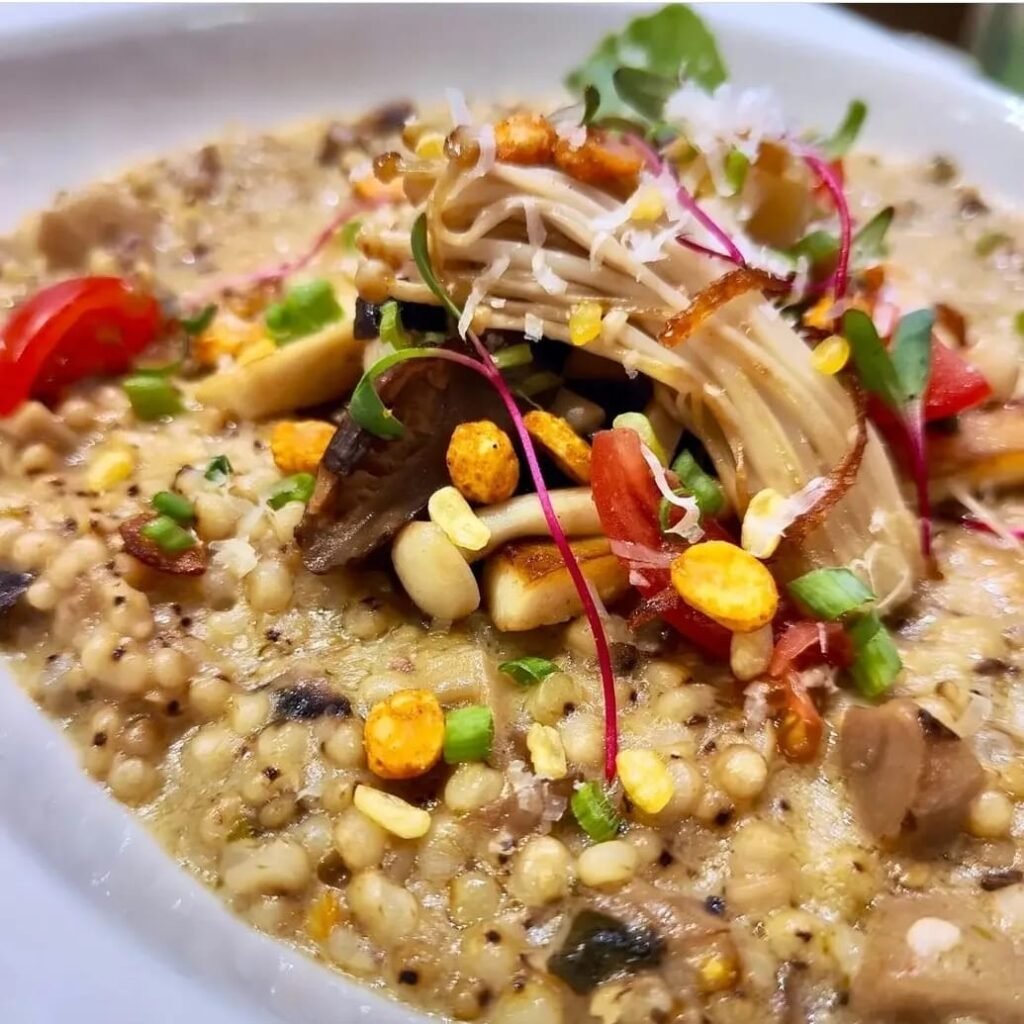 Also read: Light Up Diwali: 4 Incredible Deals And Gifts You Can't Miss (socialkandura.com)
5. Elevate Your Fitness Journey with the OPPO Band 2
In a world where wearable technology is revolutionizing how we approach health and fitness, the OPPO Band 2 is set to be a game-changer. As the Dubai Fitness Challenge takes center stage, the OPPO Band 2 steps up as the ultimate fitness companion, offering a range of innovative features to support your wellness goals.
Optimized Sleep Management: The OPPO Band 2 features the revolutionary OSleep sleep tracking function. Personalize your sleep schedules, monitor sleep cycles, oxygen levels, and assess snoring risks, ensuring a well-rested start to your day.
Versatile Fitness Partner: With over 100 specialized workout modes, the OPPO Band 2 caters to a wide range of physical activities, from table tennis to skiing. It automatically identifies fundamental exercises, empowering you to stay motivated throughout your fitness journey.
Safety First: Equipped with advanced heart rate and blood oxygen sensors, the OPPO Band 2 provides real-time alerts for high heart rates and irregular heartbeats. Enjoy a safe and rewarding fitness experience, pushing your limits while staying within your body's capabilities.
Holistic Wellbeing: The OPPO Band 2 transforms your fitness journey into a personalized, empowering, and transformative experience. Embrace wellness as a way of life with this comprehensive and user-friendly smartwatch.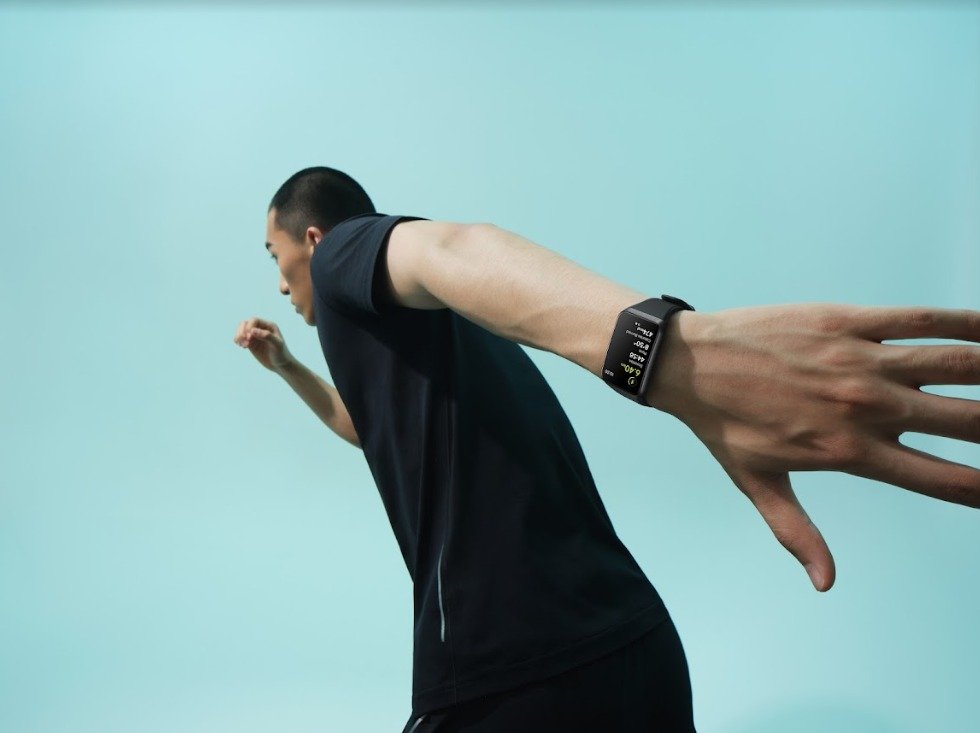 This Dubai Fitness Challenge, let the OPPO Band 2 be your trusted partner in achieving your health and fitness aspirations.
The Dubai Fitness Challenge offers a unique opportunity for all to invest in their health and well-being. The exciting offers highlighted here present a chance to not only participate in the challenge but to excel in it. Whether you opt for heart-pumping workouts, revitalizing Pilates and dance classes, or savoring a nutritious meal, these initiatives are your companions on the journey to a healthier, more active lifestyle. Don't miss out on these incredible opportunities that promise to transform the way you approach fitness. Embrace the challenge, stay active, and enjoy a month of wellness like never before. Your path to fitness starts here.
Advertisement