This September, food enthusiasts in Dubai and Abu Dhabi are in for a treat with a range of delightful dining offers. From scenic happy hours to Indian cuisine delights and a touch of luxury with gold-infused treats, there's something for everyone to savor in the vibrant dining scenes of these two cities.
Unmissable Dubai and Abu Dhabi Dining Offers
1. Maison De Curry's Scenic Happy Hours
Dubai's Most Scenic Happy Hours at Maison De Curry
Dubai is known for its picturesque skyline, and Maison De Curry adds a touch of culinary magic to the experience. Located in Souk Al Bahar, Maison De Curry offers a unique dining experience with its Scenic Happy Hours, available daily from 1:00 p.m. to 6:00 p.m.
A Taste of Luxury with Maison De Curry
What makes Maison De Curry's Scenic Happy Hours truly special is the backdrop of the awe-inspiring Burj Khalifa and Dubai Fountains' views, making it a truly enchanting experience.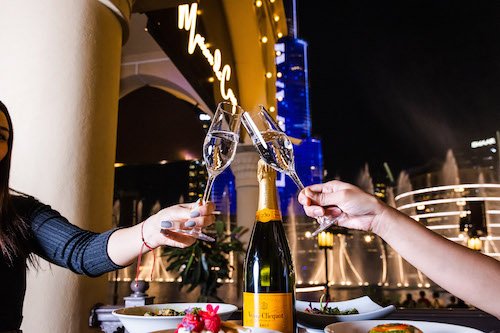 Also read: The Brew Crew: Where Coffee Meets Knowledge
Delightful Drink Selection and More
Indulge in Chilled Hops, Fine House Spirits, House Grapes, and an array of Cocktails such as Margherita, Negroni, Pome Cosmo, Berry Smash, Paloma, and Aperol Spritz. Complement your drinks with Maison De Curry's ala carte menu, offering appetizing pasta, sushi, Risotto, Steaks, Platters, their famous House curries, and more.
2. Punjab Grill Dubai's 2-Year Anniversary Special Set Menu
Punjab Grill Dubai's Anniversary Extravaganza
Punjab Grill Dubai

Advertisement

, a Michelin Guide-recognized Indian restaurant, is celebrating two incredible years with an exquisite Anniversary Special Set Menu, curated by the award-winning Chef Sandeep Ail.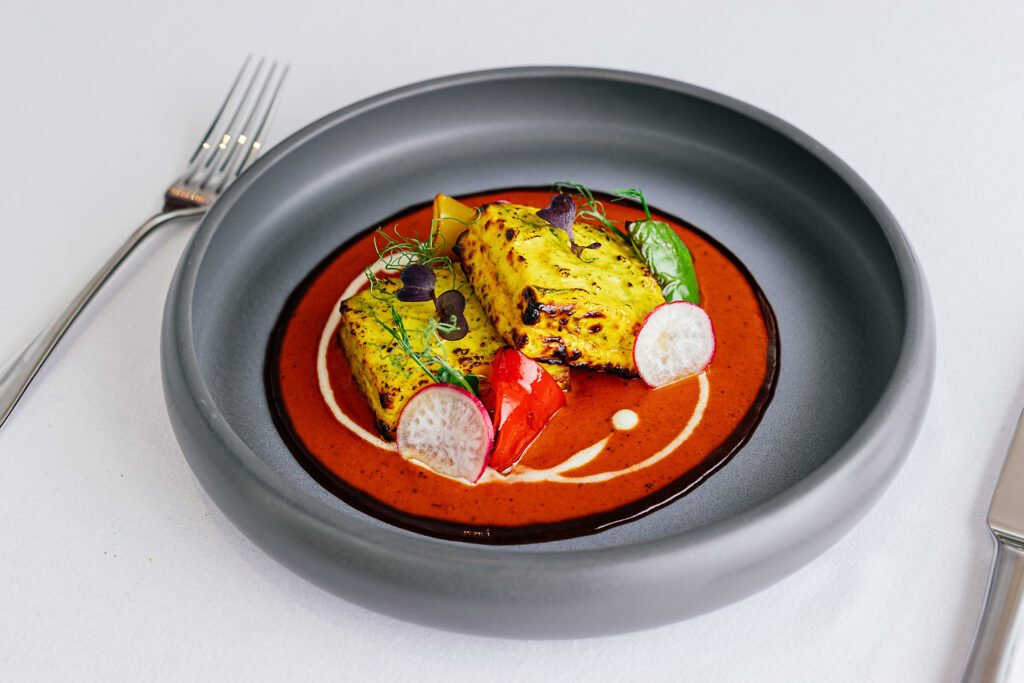 A Feast for the Senses
Available throughout September 2023, this menu offers a sumptuous selection for both vegetarians and non-vegetarians. Diners can relish mouthwatering dishes like Star Fruit & Sweet Potato Chaat, Kashmiri Lamb Chops, and more.
3. Dhaba Lane's Exclusive 22-Karat Gold Stick Kulfi
Indulge in Luxury: Dhaba Lane's Gold-Infused Kulfi
Dhaba Lane takes luxury to the next level with its exclusive 22-Karat Gold Stick Kulfi, now available at all outlets across Dubai.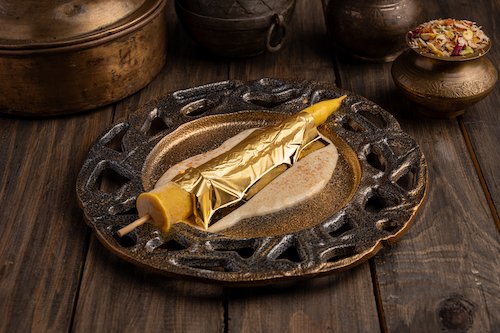 Also read: Dhaba Lane Brews Up Unlimited Chai For National Chai Day In Dubai
Golden Delight for a Limited Time
Priced at just AED 15 until September 15th (originally AED 36), this delectable treat adorned with pure gold is a golden ticket to a scrumptious experience. Visit their outlets in Karama, Garhoud, JLT, or Al Nahda to savor this limited-time culinary treasure.
the Flavors of Dubai and Abu Dhabi
These fantastic dining offers and culinary experiences are a testament to Dubai and Abu Dhabi's diverse and vibrant food scenes. Don't miss out on these incredible opportunities to treat your taste buds to a world of flavors and delights.
Advertisement