The Indian Space Research Organisation (ISRO) is all set for the landing of Chandrayaan-3, India's third lunar mission. The spacecraft is on track and undergoing routine checks as it heads towards the moon's south pole. The highly anticipated soft landing on the lunar surface is scheduled for August 23rd.
Chandrayaan-3's Momentous Lunar Landing: A Leap for India's Space Exploration
Landing Schedule and Details
Chandrayaan-3 is planned to touch down on the moon's surface on August 23rd, approximately at 6:04 PM local time (4:34 PM UAE time). ISRO reported that the module has successfully undergone its final de-boosting operation, bringing its orbit to 25 km x 134 km. The module is now preparing for internal checks and will await sunrise at the designated landing site. The powered descent is expected to begin around 5:45 PM (India local time) on the same day.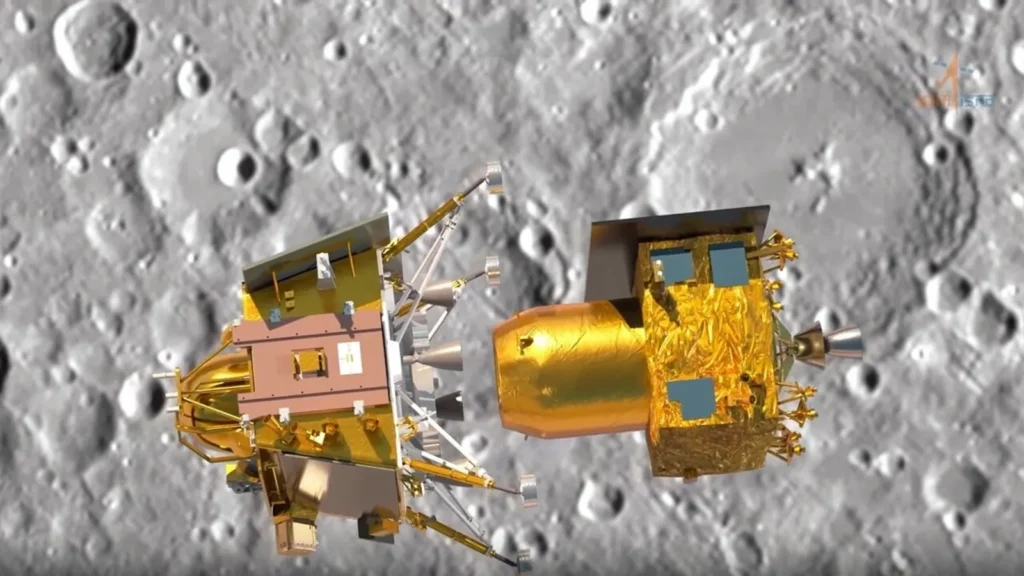 Advertisement

Also read: Dubai Strengthens Position As A Premier Global Aviation Hub With Impressive First-Half Passenger Traffic
Watch the Live Landing
Enthusiasts can witness this historic moment live on ISRO's official platforms. The live coverage of Chandrayaan-3's landing will be available on ISRO's website, YouTube channel, and Facebook page. The streaming will begin at 5:20 PM local time (3:50 PM UAE time).
India's Pursuit of Lunar Excellence
India's aim is to achieve a gentle landing on the moon's surface, following in the footsteps of the United States, Russia, and China. ISRO expressed that this soft landing marks a significant achievement that not only ignites curiosity but also nurtures a passion for exploration among the youth. This accomplishment instills pride and unity as India celebrates its scientific and technological prowess. The success of Chandrayaan-3 will further encourage scientific inquiry and innovation.
Global Lunar Race
Around the world, space agencies are engaged in a race to reach the moon's south pole, which is believed to contain frozen water. India's attempt at a soft landing follows similar missions by other nations this year. The United Arab Emirates Rashid Rover, launched with Japan's space's Hakuto-R Mission 1 lander, experienced a setback as the lander lost connection and crashed due to altitude miscalculation. Russia also aspired for a south pole landing, but its Lunar-25 spacecraft encountered an unfortunate crash on the lunar surface.
Also read: Back To School Offer: Discover The Ultimate With Selfdrive's Fleet Of 1000 Vehicles
Chandrayaan-3's impending soft landing on the moon is a significant milestone for India's space exploration endeavors. The live coverage of this event on ISRO's official platforms allows enthusiasts and the general public to be part of this historic moment. As India joins the elite group of countries capable of lunar soft landings, it reinforces the nation's commitment to scientific advancement and technological innovation.
Advertisement