In a significant milestone for Dubai's accessibility movement, MOTIONGATE™ Dubai, the region's largest Hollywood-inspired theme park, and The Green Planet, Dubai's only indoor tropical rainforest, have proudly earned the Certified Autism Center™ (CAC) designation from the International Board of Credentialing and Continuing Education Standards (IBCCES). This achievement marks a historic moment as the first theme park and indoor attraction in Dubai to receive such recognition.
Certified Autism Center: Dubai's Landmarks Achieve Milestone
The "Certified Autism Center" designation is a testament to the unwavering commitment of these organizations to provide exceptional experiences for a diverse range of guests, including those with autism and sensory sensitivities. It reflects their dedication to fostering an inclusive environment for all visitors, ensuring that everyone can enjoy their offerings. To achieve this distinction, staff members have undergone comprehensive training to equip them with the knowledge and resources needed to assist autistic guests and their families, as well as individuals with other unique needs.
Also read: Deliveroo's Takeaway Map: Explore Popular Dishes (socialkandura.com)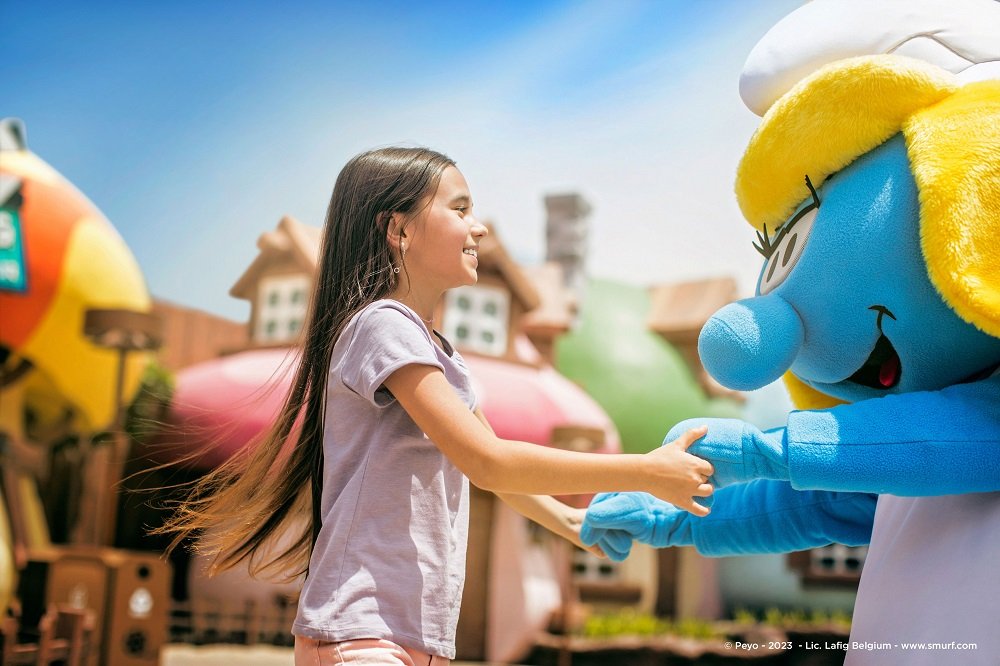 Commitment to Inclusivity
Fernando Eiroa, Chief Executive Officer at Dubai Holding Entertainment, expressed their commitment, saying, "We are constantly striving to bring the best-in-class activities and entertainment experiences to all our guests, including those with autistic and sensory needs. This partnership with IBCCES delivers on Dubai Holding Entertainment's commitment to providing guests with an accessible and inclusive experience for families across our destinations."
Dubai's Vision for Inclusive Tourism
MOTIONGATE™ Dubai and The Green Planet's achievement is part of a broader initiative led by the Department of Economy and Tourism (DET) to earn the Certified Autism Destination™ (CAD) designation for Dubai. Eiroa added, "We are proud to partner with IBCCES in line with Dubai's wider efforts to be recognized as a Certified Autism Center™ and a leading global and accessible tourist destination for everyone."
The CAD designation is bestowed upon communities that offer a range of certified lodging, recreation, and entertainment options that are accessible and accommodating to individuals with autism and sensory sensitivities, as well as their families. If achieved, Dubai would become the first CAD in the Eastern Hemisphere.
Advertisement

As part of the Certified Autism Center™ designation process, both destinations underwent rigorous on-site assessments conducted by IBCCES. The assessments resulted in recommendations and sensory guides aimed at enhancing the guest experience. These guides provide valuable insights into the sensory aspects of each attraction area, including noise levels, lighting, and their impact on other senses.
IBCCES: A Global Leader in Cognitive Disorder Training
Myron Pincomb, Chairman of the IBCCES Board, commended The Green Planet and MOTIONGATE™ Dubai for their accomplishment, stating, "The Green Planet and MOTIONGATE™ Dubai's accomplishment represents a remarkable milestone in Dubai's ongoing journey towards becoming a truly accessible and inclusive destination. By setting an exemplary standard, these attractions are paving the way for others in the city to embrace inclusivity."
He emphasized the positive impact of IBCCES in fostering inclusivity and guiding organizations toward a more accessible future. IBCCES has been a global leader in cognitive disorder training and certification for healthcare, education, and corporate professionals for over two decades. More families and individuals are seeking out attractions that have completed certification programs through accredited sources. IBCCES stands out as the only global credentialing board that provides travel and entertainment organizations with training, certification, and resources from subject-matter experts, autistic self-advocates, and ongoing support to better accommodate and assist autistic or sensory-sensitive visitors and their families.
Also read: UAE Public Holidays In 2023: Three-Day Weekend Confirmed For September
This achievement of Certified Autism Center by MOTIONGATE™ Dubai and The Green Planet sets a commendable example for the world, demonstrating that inclusivity and accessibility are paramount in creating exceptional experiences for all guests. Dubai's commitment to becoming a Certified Autism Destination™ solidifies its reputation as a welcoming and inclusive tourist destination for everyone.
Advertisement