The UAE has always been a show-stopper when it comes to adventure, and now there's yet another addition to the list. While Dubai and Abu Dhabi may have a host of thrilling adventures to offer, Sharjah has joined the bandwagon and has launched its first ever paragliding centre. From tandem sessions, to paragliding lessons and solo flights, Sky Adventures by The Sharjah Investment and Development Authority (Shurooq) will give you the much needed adrenaline rush! Read on to know more.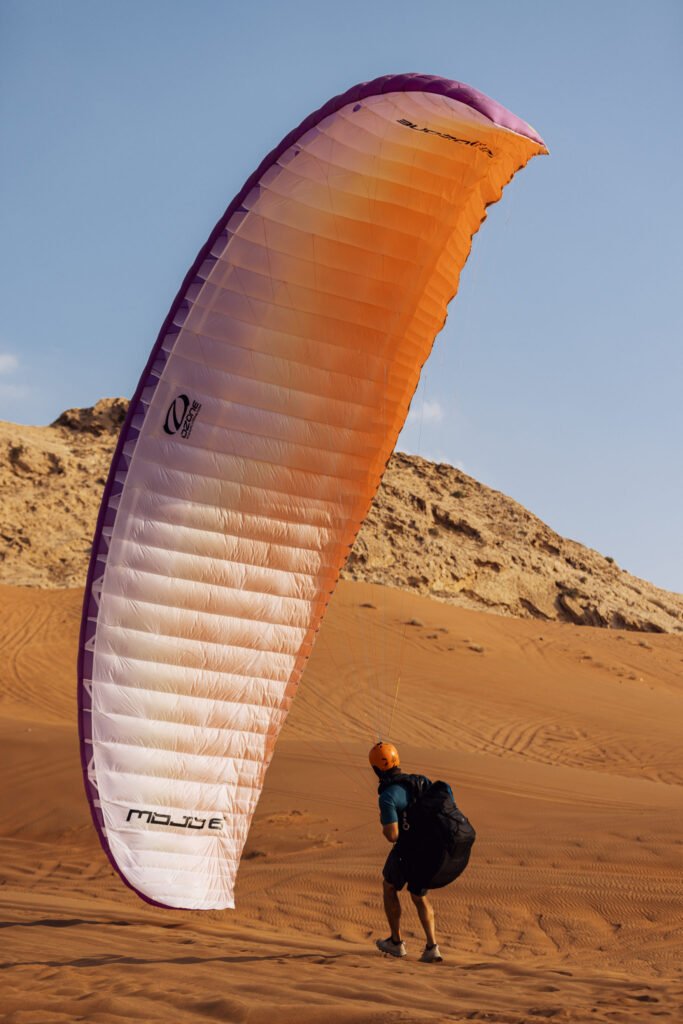 What's It?
Sky Adventures offers a combination of paragliding, natural beauty and the thrill of flying in the sky like a bird. Besides, their team professionals are passionate about extreme sports while focusing on the highest safety standards in the field. Gliders can soak in stunning views as they take off from the emirate's Al Faya Mountain. You can pick from three different packages on offer:
1. Tandem Paragliding
Open to all, Tandem paragliding will let you glide through the mountains while being strapped on with an instructor. Thrill seekers will be guided to the foothills of Al Faya mountain for a safety briefing. Once done, an instructor will be allotted, who will take you on the flight. Each session lasts 10-15 minutes.
Advertisement

Price: AED 750
2. Learn To Fly Solo
Take an exciting trip to the skies and enjoy stunning, bird's eye views. The solo paragliding is a four day course, with each session lasting for three hours. A professional paraglider will teach you A-Z of paragliding. The basic training course is designed for beginners who wish to learn to paraglide on their own. Once the course is completed, participants can embark on five solo flights and and apply for a paragliding licence, which is recognised internationally.
Price: AED 8000
3. Soar The Skies
Experience the best adventure over 5000 feet in the air with expert ground support all through the flight. The pilot paraglider's package is designed for licensed pilots and includes weather observation, equipment checking, checking flying conditions and site ground support.
Price: AED 350
Advertisement