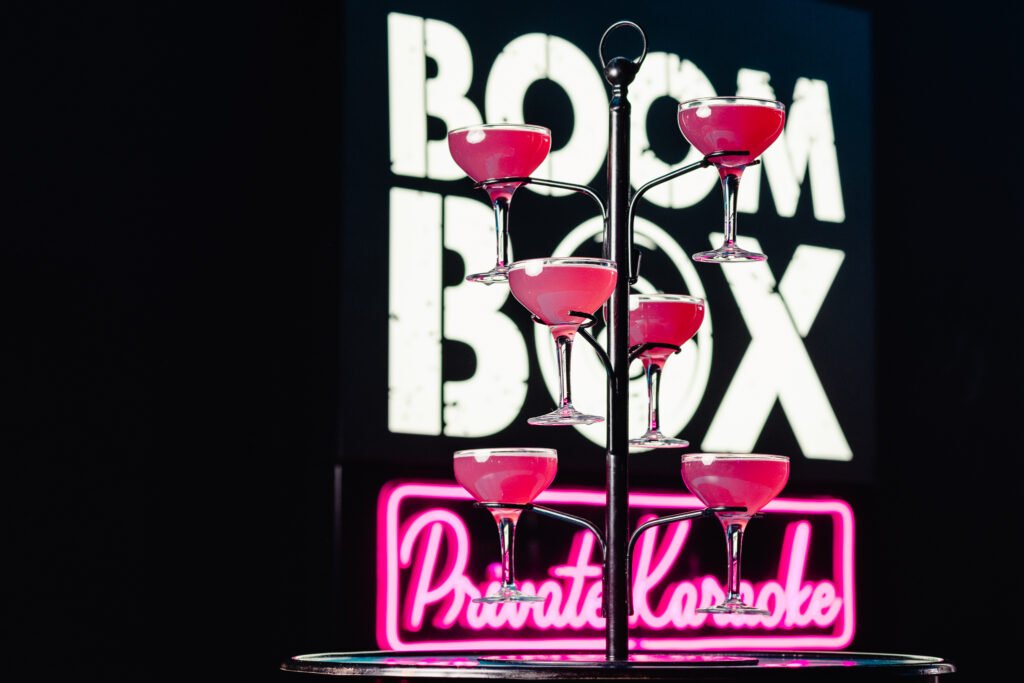 In a city renowned for its opulence and world-class entertainment, a new player is about to change the game. BOOM BATTLE BAR, the iconic UK entertainment phenomenon, is making its grand entrance into Dubai, promising a thrilling experience like no other. Set to open its doors on July 15th at the prestigious DoubleTree by Hilton Dubai – JBR, this unique playground-style bar concept is all set to redefine the very essence of entertainment in the city.
With 28 branches already spreading laughter and joy across the UK, including their flagship venue on London's iconic Oxford Street, BOOM BATTLE BAR has gained a reputation as the ultimate haven for fun-lovers and thrill-seekers alike. Now, the eagerly awaited international launch is ready to set the city ablaze with excitement.
BOOM BATTLE BAR offers an extraordinary amalgamation of unbeatable entertainment and exhilarating gaming, taking visitors on an unforgettable journey beyond the ordinary. The moment you step inside, you are transported into a world of interactive gaming, pulsating music, and an atmosphere buzzing with electrifying energy. This is the place where camaraderie meets competition, and memories are etched in hearts forever.
"Get ready to unleash your competitive spirit and experience a thrilling combination of unbeatable entertainment and exhilarating gaming at BOOM BATTLE BAR, the world's first and only Battle Bar," says Richard Harpham, CEO of BOOM BATTLE BAR. "Truly one of a kind, our epic bar, which serves delicious cocktails and bites in an electric atmosphere, is packed with unforgettable competitive entertainment experiences. Get ready to immerse yourself in the unique vibe and energy that you will only ever experience at a BOOM."
The battleground is set, and BOOM BATTLE BAR has an array of exhilarating activities to offer, catering to everyone's tastes. Engage in Dubai's first-ever Augmented Reality Darts, put your skills to the test with Crazier Golf featuring fun surprises, try your hand at Augmented Reality Axe Throwing, or challenge friends to classic favorites like Beer Pong and Shuffleboard. For the aspiring singers, the BOOM BOX Karaoke awaits to make your night even more memorable.
Advertisement

But it's not just the games that will leave you enthralled. BOOM BATTLE BAR boasts a tempting cocktail menu that caters to every taste bud. From classic favorites like the Espresso Martini, Mojito, and Strawberry Daiquiri to their signature BOOM Punch, Peach Cosmo, Fruit Bomb, and Spiced Mango Margarita, the bar promises to elevate your spirits in more ways than one. Complementing the vibrant atmosphere, the menu also includes a wide selection of craft hops, grape beverages, and mouthwatering street food-style bites, ensuring that every craving is satisfied.
"We have designed BOOM BATTLE BAR to be the only destination for adventurous individuals seeking an active, competitive, and unforgettable outing in Dubai," Richard Harpham adds. "Whether you're on a fun date night, a team-building work outing, or simply enjoying a get-together with friends, BOOM BATTLE BAR guarantees an action-packed night out that you'll remember forever."
The much-awaited grand opening on July 15th is expected to be a spectacle of entertainment, with an electric atmosphere that will leave visitors buzzing with excitement. From the DJ's freshest tunes to the heart-pounding games, BOOM BATTLE BAR promises an experience that goes beyond expectations.
Dubai's entertainment landscape is about to be transformed, and BOOM BATTLE BAR is leading the way. As the world's first and only Battle Bar, it is set to become the go-to destination for thrill-seekers and party enthusiasts alike, elevating the entertainment scene in the city to new heights.
So, mark your calendars and get ready to embrace the thrill of competition and camaraderie. BOOM BATTLE BAR is here to stay, and the memories made within its vibrant walls will last a lifetime. Let the games begin!
Advertisement