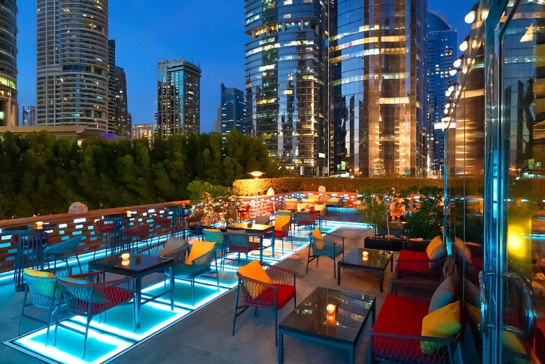 Looking to kick off the weekend with a bang? The Cheeky Camel, nestled within the vibrant voco Bonnington in Jumeirah Lakes Towers, invites you to revel in the ultimate Friday vibes with their brand-new Ladies and Gents brunch packages, followed by a Cheeky Nightcap that promises to keep the party going until the early hours.
A Night for the Ladies
Ladies, it's time to let loose and indulge in some well-deserved relaxation! The Cheeky Camel's Ladies brunch package offers a three-hour oasis of unlimited drinks, one delectable dish, and a mouthwatering dessert – all for an unbeatable price of AED 99. Every Friday afternoon and night, from 3:00 PM to 11:00 PM, this lively venue welcomes the ladies to unwind, kick back, and revel in a delightful feast accompanied by refreshing beverages and live music.
Advertisement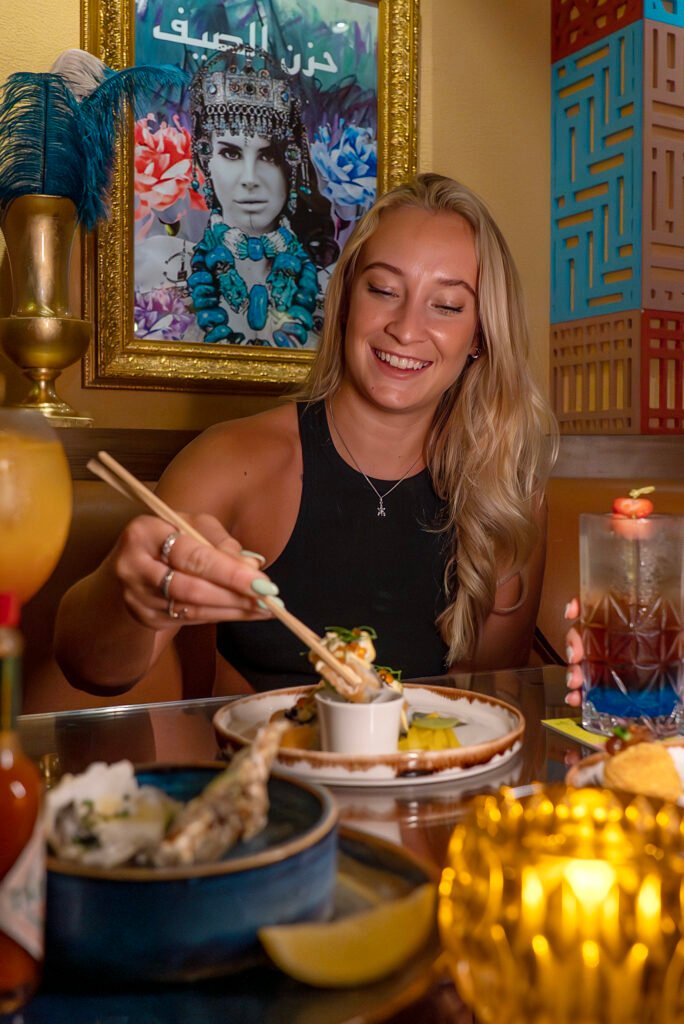 Gentleman's Paradise
But wait, gents, there's something equally enticing for you too! Introducing the fan-favorite 'TGIF' package, designed exclusively for the guys who are ready to embrace the weekend in style. For AED 199, you can join the party with three hours of unlimited drinks, a delectable dish, and a scrumptious dessert. Embrace the vibrant ambiance, bond with friends, and make the most of your Friday evening at The Cheeky Camel.
Happy Hours
The excitement doesn't end with the brunch! For night owls and party enthusiasts, the Cheeky Nightcap offers the perfect way to extend the celebrations into the early hours. Every Friday and Saturday night, from midnight to 3:00 AM, guests can indulge in a 50 per cent discount on all spirits, making this nocturnal experience an irresistible temptation for those seeking a thrilling night out in Dubai.
Nestled within the chic voco Bonnington in Jumeirah Lakes Towers, The Cheeky Camel is renowned for its inviting ambiance, warm hospitality, and delectable culinary offerings. The brunches promise an exquisite blend of mouthwatering dishes, thirst-quenching beverages, and live music to set the mood just right.
The Cheeky Camel boasts a laid-back yet vibrant atmosphere, making it the perfect destination to unwind and connect with friends or colleagues. Whether you're seeking a relaxing brunch with your closest friends or a lively night out, this venue has got you covered.
So, mark your calendars and make your way to The Cheeky Camel every Friday for a brunch experience like no other. Ladies, indulge in the ultimate treat for just AED 99, while gents can revel in the 'TGIF' package for AED 199. And for those who can't get enough, the Cheeky Nightcap ensures the festivities continue well into the early morning.
Don't miss out on these fabulous weekend deals! Experience the perfect blend of delectable cuisine, delightful drinks, and an electrifying atmosphere at The Cheeky Camel. Elevate your Friday vibes and make unforgettable memories in the heart of Dubai's vibrant Jumeirah Lakes Towers.
Advertisement