It looks like writers aren't the only ones to benefit from ChatGPT. Restaurant owners are now using the artificial intelligence chatbot to develop menu items. Dubai's first pizza made using ChatGPT is now out and we were curious to know more. Dodo Pizza in Marina has created a unique pizza, using a recipe from ChatGPT. We spoke to chef Spartak Arutyunyan to find out all about UAE's first ChatGPT pizza. Read on as Spartak spills the beans.
"I needed to understand the taste of Dubai", starts off chef Spartak. While the chef has worked across markets like Chinese, Russian and the UK, this was his first time in the UAE and understanding the palette of the region was critical for him to be able to serve the best dishes for his diners.
This is when he decided to use AI to craft a pizza that would match the region's taste buds. "I typed 'perfect pizza recipe for Dubai customers' on ChatGPT and a dish featuring lamb kofta on a thin dough with a sauce composed of tahini and sumac was generated", Spartak added.
Advertisement

The chef tweaked the ChatGPT recipe, switching lamb with chicken, along with a dash of lime, paprika and other spices. He says: "Chicken is a more popular ingredient here, and lamb is really hard to find." The AI bot also suggested using feta cheese as a topping, but the chef replaced it with paneer cheese instead. Spartak retained all the other ingredients like zaatar and a customised tahini sauce.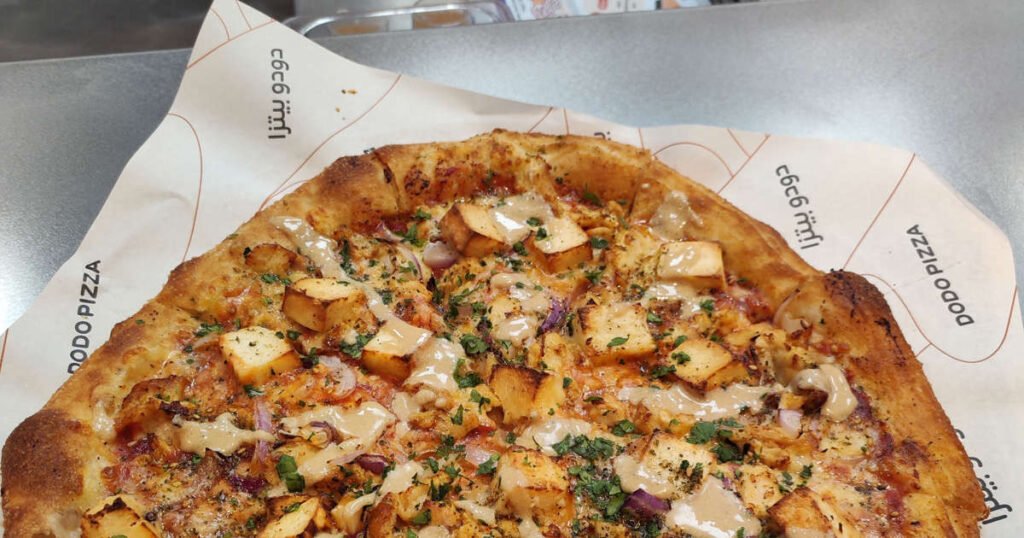 Dodo Pizza has restaurants in more than 15 countries and is part of Dodo Brands, which has two other brands under its belt, coffee shop DrinkIt and Doner 42.
The ChatGPT pizza costs AED 49 and will be part of Dodo Pizza's menu when a new outpost of the Russian-owned chain opens in Dubai Marina on February 18.
Advertisement