Food is not just an edible item; it is an emotion. Be it a good day or a bad one, it is incomplete without our comfort food. And when we speak about comfort food, there's something about Indian snacks that make them so famous. Be it the rich flavours or the great variety it has to offer, Indian snacks always manage to impress us. And if you love Indian snacks, dosa in particular, then we have an unlimited dosa deal in Sharjah that you cannot resist. How about enjoying unlimited dosas for AED39 ONLY? Sounds delicious, right? Well, read on for all the deets.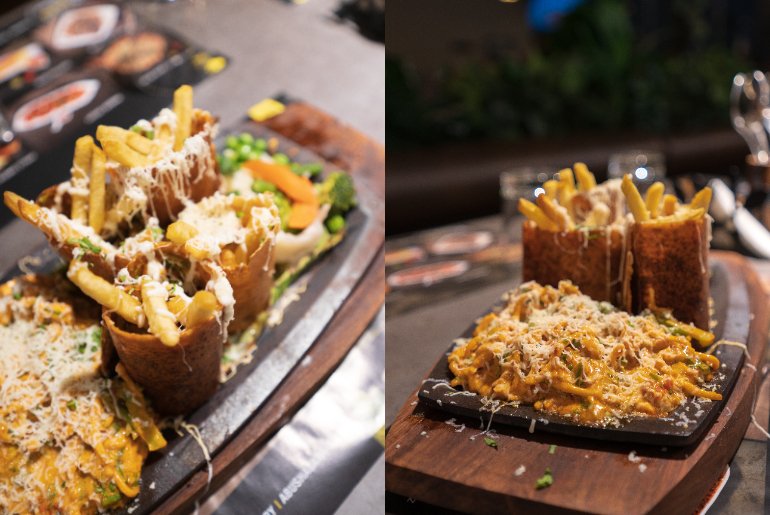 Known as the cultural capital of the UAE, Sharjah is known for its varied food joints, activities, rain room and more. And Sharjah's Yummy Dosa is now offering a steal deal for all you dosa lovers out there. For AED39, enjoy an 'All You Can Eat Deal'. Pick from over 99 types of dosas and treat your taste buds with unique flavours.
Advertisement

With flavours that transport you to the lanes of Mumbai, you must try Cheese Burst Pizza Dosa, Jini Dosa, and Italiano Dosa and discover your new favourite. And if you are planning to avail of this deal, you must know that it comes with one condition. Food wastage is not allowed and if you waste the food; you have to pay full price for it. So ensure you order just enough and not extra. The deal can only be availed on dine-in from Monday to Thursday between 12 pm and 6 pm, only in Sharjah! 
Yummy Deets
What: 'All You Can Eat Dosa' for just AED 39 at Yummy Dosa in Sharjah
When: Monday – Thursday | 12 pm – 6 pm
Price: AED 39 per person
Address: Shop No.1, Sharjah 1 Building, Next to Gazebo Restaurant, Abu Shagara, Sharjah
Instagram: @yummydosa
Contact Details: Sharjah: +971 6 535 1804
Advertisement