Dubai is the land of luxury and everything LUXE, and when you think the city cannot be better than this, something new comes up that manages to redefine luxury. And now the latest thing on the block to redefine grandeur is 'The Marble Palace'- the most expensive property in Dubai. Costing a whopping AED750 million, this mansion in Dubai bespeaks luxury and how. Located in Emirates Hills and called 'The Marble Palace by property agents, it is the most expensive property being sold in the region. Read on to know more. 
Also Read: World's First Bugatti Residences' Design Gets Unveiled In Dubai
The Marble Palace Is Located In the Emirates Hills
Sprawling over 70,000 square feet of land space and an additional 60,000 square feet of built-up space- The Marble Palace has a coral reef aquarium, two domes and 160 marble columns. The property has a panic room, an indoor pool room and a 24-carat gold Jacuzzi. Besides this, it has a 360-square-metre master bedroom and a large mini-master bedroom. 
The Marble Palace has three more bedrooms and can have more than eight rooms. The mansion houses a 200-square-metre gym on the first floor and a 16-car garage in the basement. According to Luxhabitat Sotheby's International Realty
Advertisement

, it has taken over 12 years for this mansion to get ready and was completed in 2018. And if you thought that's it, you must know that every corner of this mansion defines luxury and Dubai. The interiors of the walls were hand plated with over 700,000 leaves of gold, and 70 skilled artisans devoted more than nine months to doing this.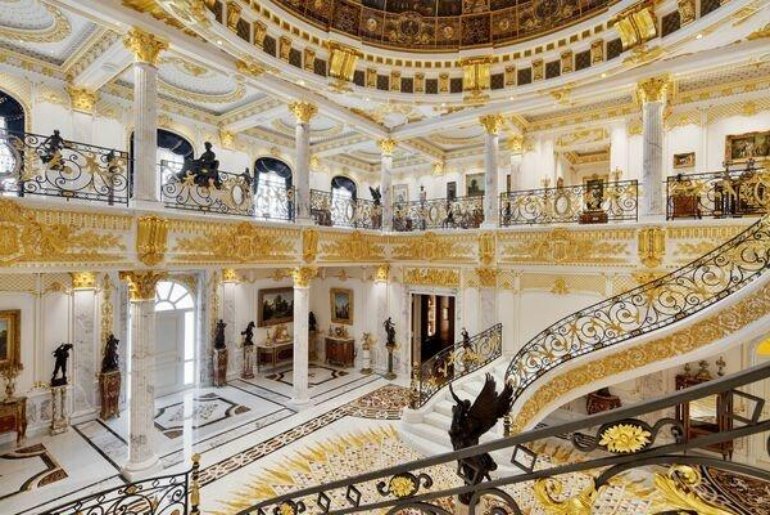 Being sold by Luxhabitat Sotheby's International Realty in the UAE, The Marble Palace features hand-carved glass pieces by 17 French artists and 20,000 pieces of textured glass. The owner of the property doesn't wish to reveal his identity, but we cannot wait to know more about the owner and this gorgeous property. 
Also Read: Shah Rukh Khan Buys Rolls-Royce Worth 10 Crore After Pathan's Success
Dubai truly surprises us with the luxury it has to offer. In fact, in the first quarter of 2023, the emirate managed a luxury home sale of AED6 Billion, and the most expensive markets- Palm Jumeirah, Emirates Hills and Jumeirah Bay Island accounted for 64 per cent of luxury home sales.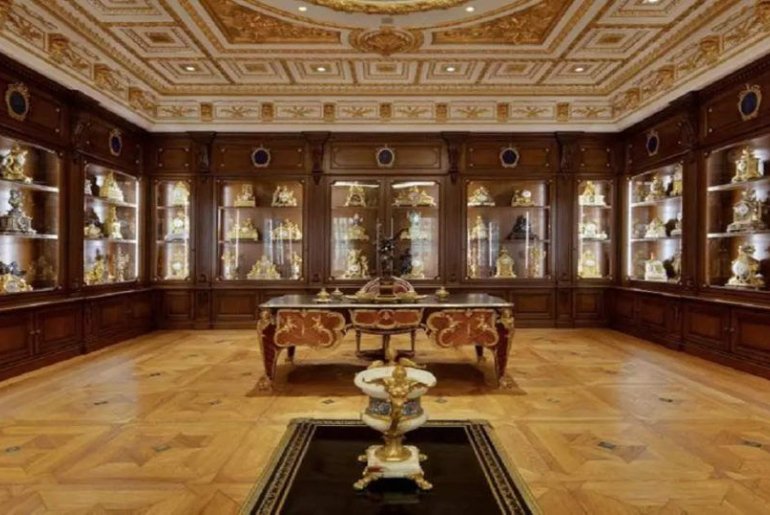 Advertisement