In a groundbreaking move, The Green Planet, the Middle East's premier indoor tropical rainforest, is stepping out into the open with the launch of its Nature Park. This first-of-its-kind outdoor sanctuary promises an array of entertainment, education, and dining experiences, all while fostering a deeper connection with the natural world.
Discover The Green Planet's Nature Park, where you'll find 6 compelling reasons to explore this unique outdoor sanctuary in the heart of Dubai
1. Exploring Nature Like Never Before
Families visiting the Nature Park can embark on thrilling adventures along the treehouse trail, tailor-made for youngsters aged four to twelve. With nine viewing platforms and slides, it's a journey through the treetops like no other. But the excitement doesn't end there! Visitors will also encounter over 20 giant animatronic bugs, providing an immersive and educational experience before getting up close and personal with the real insect residents of the biodome.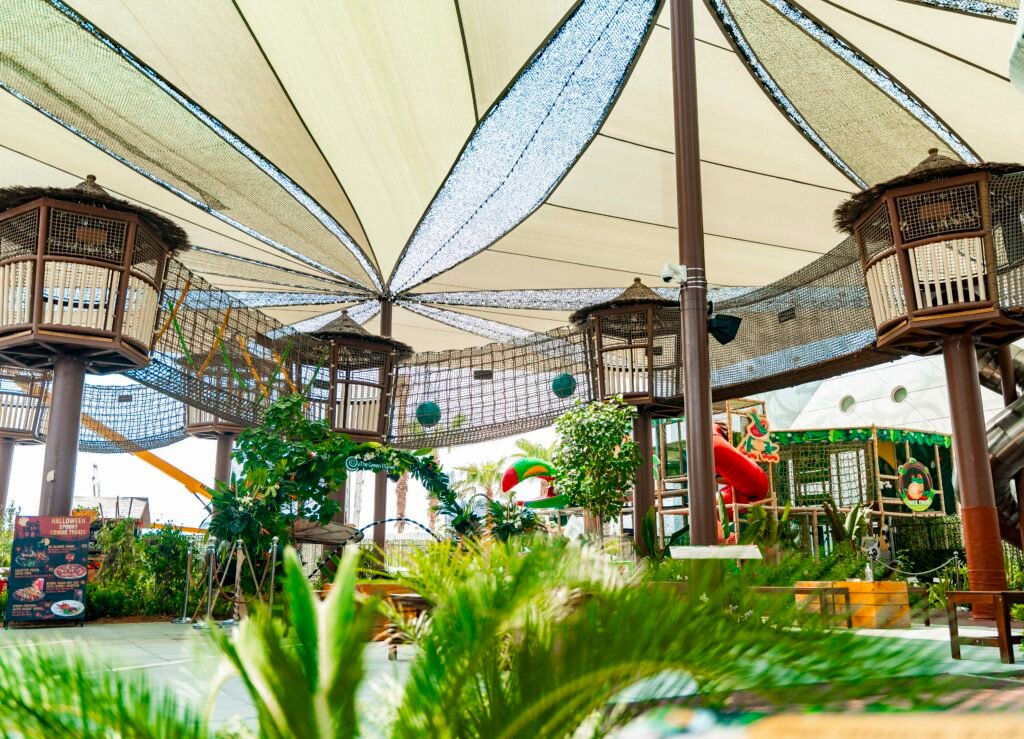 Also read: Top 6 Venues To Enjoy The Cricket World Cup 2023 In Dubai (socialkandura.com)
2. A Tapestry of Botanical Marvels
The Nature Park features nine exquisite botanical gardens, each representing unique global ecosystems. From tropical palms to vital pollinators, tranquil zen gardens, elegant orchids, fragrant herbs, lush Mediterranean greenery, bountiful fruits, and flourishing vegetable patches, the shaded park offers a captivating array of nature's wonders.
3. A Commitment to Sustainability
Fernando Eiroa, CEO of Dubai Holding Entertainment, expresses their commitment to promoting sustainability and environmental awareness through this expansion. As the world gears up for COP28 in Dubai, The Green Planet aims to raise awareness of biodiversity protection through immersive experiences and programs like the Nature Park.
Advertisement

4. Entertainment and Education Combine
The Nature Park introduces an active entertainment calendar, celebrating major events such as Halloween and Festive. It also serves as an enriching environment for summer camps, school programs, and events, including eco-educational birthday parties.
5. Special Launch Celebrations
To mark the launch, biologist talks will be held daily from October 10 to 15, 2023, at 3:00 PM. Junior guests can partake in complimentary themed activities, seed planting sessions, and bug-themed arts and crafts workshops from 10:00 AM to 6:00 PM during the same period.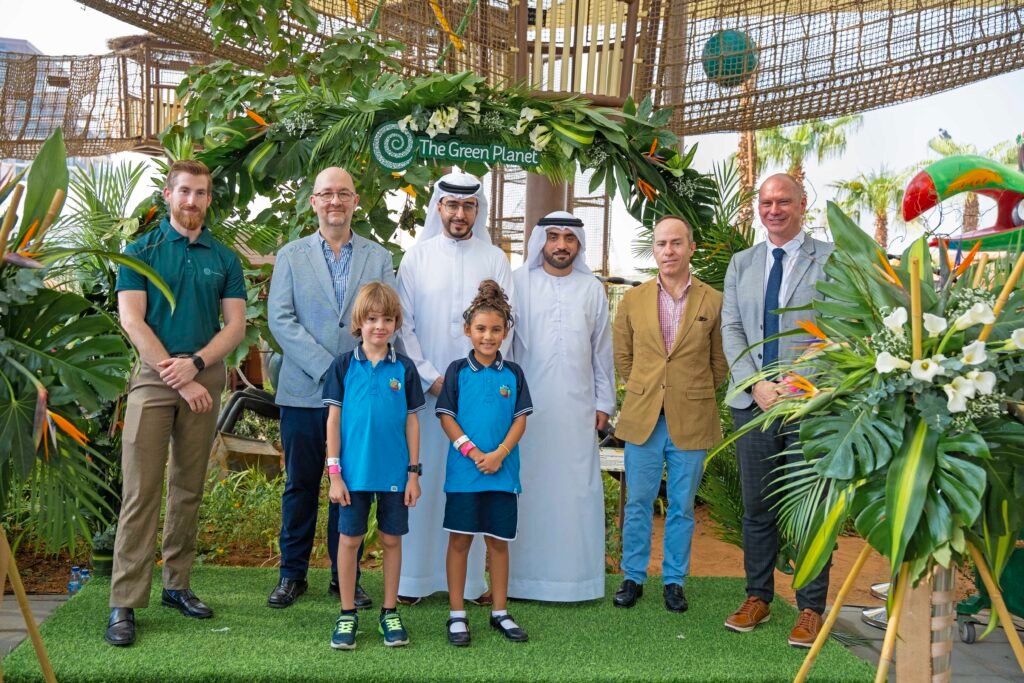 Also read: Crate And Barrel Unveils Exciting Holiday Collection 2023 At Mall Of The Emirates
6. Affordable Access
Visitors can enter the Nature Park with a Nature Park Day Pass priced at AED 69 per person, offering access for one child (3 years and older) and one adult. Alternatively, the Nature Park Annual Pass is available at AED 249 per person, providing year-round access and additional benefits throughout The Green Planet. For those looking to explore both the indoor rainforest and the Nature Park, a standard Green Planet Day Pass starts at AED 175 per person.
The Green Planet's Nature Park: Plan Your Visit
Stay in the loop with the latest price and event information by connecting with The Social Kandura on social media.
Be among the first to experience the brand-new Nature Park – a unique opportunity to explore, learn, and reconnect with nature at The Green Planet in Dubai
Advertisement