Social Media is exploding and there's no denying that! Brands are now focusing on Social Media more than ever however social content is often loaded with expectation and yet undervalued when it comes to talking budgets. 
Social Content is not easy – it's requires a lot of efforts, planning and content creation. Here's why brands of the middle east need to take content creation seriously.
It was never "Just a Post"
Wow if there is one phrase that can get my blood pressure up it's this one. Every piece of micro-content fits within a broader content strategy – while it may look like a post – there is a whole lot of work that went into the role it plays in delivering a larger brand message. And because a video is distributed on a social channel does not mean its production value was equal to how small it looks on your mobile newsfeed.
Sure, social provides opportunities for quick-turnaround, lower-cost video, but hero video campaigns produced by leading brands like Nike and Chanel, were not shot by "anyone with an iPhone".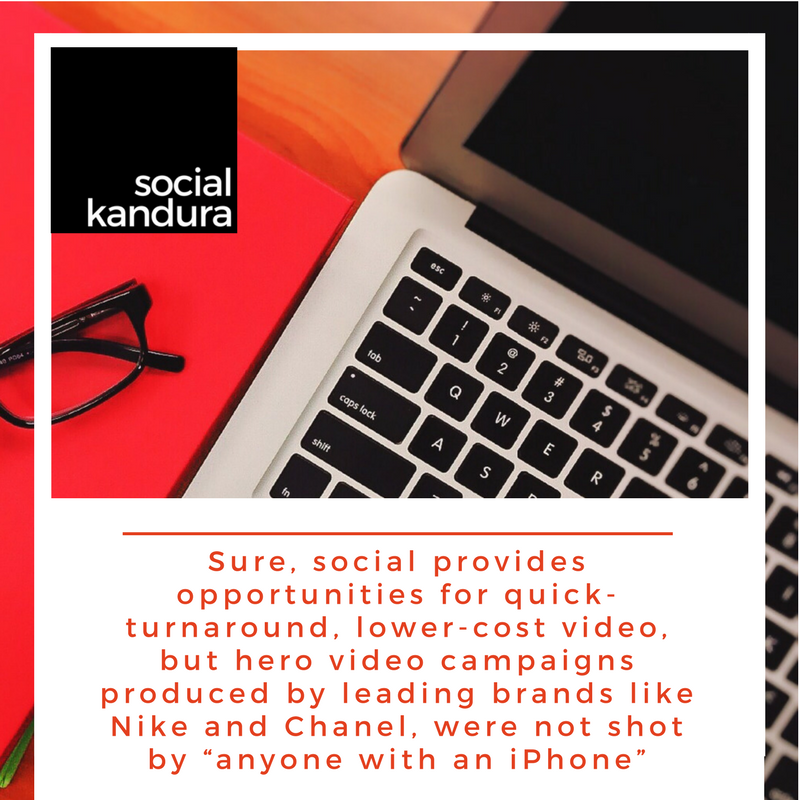 Social Media Specifications Your Creative Team Needs To Know
Social evolved, fast
Faster than the time it took for brand managers to prepare (read: emailed agency to prepare) 15 rounds of decks attempting to prove the ROI of Social Media. From photo shop in 2012 to 360 degree HD LIVE VIDEO in 2017, we've reached another level of innovative storytelling opportunities.
New mobile-first channels emerged, social tech exploded and innovative formats continue to pop up overnight. This means new talents, partners and tech are needed to keep up in the game for brand relevancy.
More channels, more fragmentation
Efficiencies used to be gained through consolidated buys to reach a large audience. But due to continued channel fragmentation, the cost of reaching a large audience takes considerably more time, money and effort. "The budgets of most established marketers have increased incrementally at best while audience fragmentation has increased exponentially." Read More 
Instagram Algorithm Explained (BONUS : Metrics Defined)
Mobile video is happening
It was spoken about A LOT over the past 5 years – but now in 2017 it's the year brands get on board. Over 8 Billion videos are watched on Facebook every day and another 10 Billion consumed on Snapchat. Plus, some research from Google and IPSOS revealed the amount of real attention mobile video is getting. Watching video on TV was the sole activity for Millennials for just 28% of the time. (The rest of the time they were watching TV was spent multi-tasking—eating, texting, chatting to a friend, or even cooking.) In contrast, watching mobile video was the sole activity for over half (53%) of respondents. Making this the share of time you want your brand to be a part of. ( Source 1

Advertisement

 / Source 2 )
Standards are high
Consider your own standards for what content you choose to consume with your limited time. If you're used to watching Netflix, Viceland, Casey Neistat and Gary Vee (besides killing it at YouTube, check out his Instagram Stories) you're used to giving away some serious minutes for content that brings you value told through a shit-cool graphic style. Why would that be any different for the branded content in your newsfeed.
Brands can't do it alone
Branded partnerships can help brands establish their street cred. But that involvement needs to be meaningful and sustained to establish true credibility. Choose partners (Videographers, Social influencers, agile storytellers, artists) who know how to produce good content. Not ads. Know the the difference. Your logo is not your brand—your story is. Brands must truly understand their DNA to make sure the content they are supporting aligns with their deepest values and their mission.
To help identify when you need a partner – ask yourself these questions.
Do I have the resources to create the content?

Do I have the authority to speak on this subject?

Do I have the audience I want to reach?
Here's one of best guides we have seen on content marketing that is worth your time. Read it here 
Check out 10 of the best branded content partnerships to come out of 2016, globally. here Regionally, there is still a massive opportunity to bring this level of content partnerships to life and deliver content that the audience actually wants to engage with.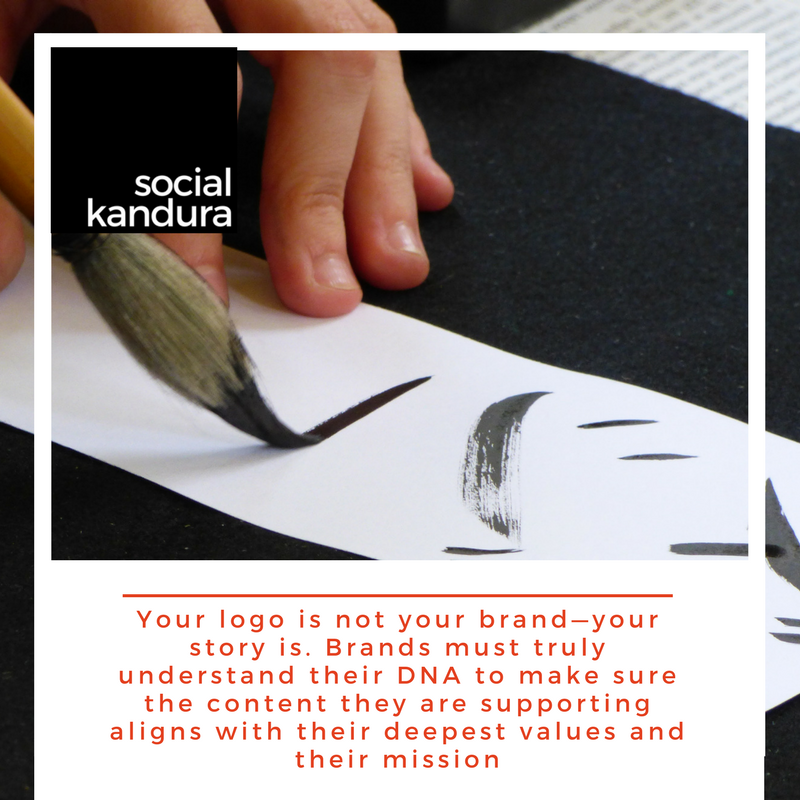 Here's how BMW, Audi and Mercedes Benz are winning at the Social Media game!
Live Stories are not just another content theme
They are the new reality TV series you never knew you needed. Each story deserves its own production meeting. What's the narrative – who's the protagonist – what's our cast – where's the conflict and resolution – what's the cliffhanger that keeps them coming back for more? These are the kind of questions to ask before creating another video of someone unboxing.
Let's reduce the noise and stay focused on turning up the quality! If you work with a brand in the Middle East – that you feel is  producing some next-level content, we'd love to hear about it.
This article has been contributed by Hayley Hilton – the Social Media Director at Havas UAE. Follow her on Twitter 
    Hayley Hilton, Social Media Director, Havas UAE
Advertisement