When it comes to luxury, high performance cars the BMW, Mercedes Benz and Audi are the three brands that come to play. (Well, Porsche too but surprisingly Porsche doesn't seem to have a Middle East specific page – either that or we suck at our research)
Let's take a look at what these brands are upto on their Social Media
BMW Middle East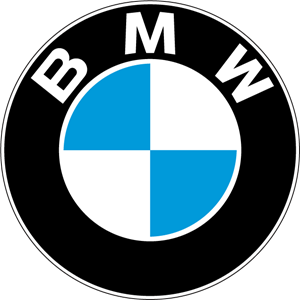 BMW Middle East focused on content for Ramadan with #BMWMoments – they have used this hashtag to showcase their range of cars and while sending a message of spending time with loved ones. Here are some examples that they have executed #BMWMoments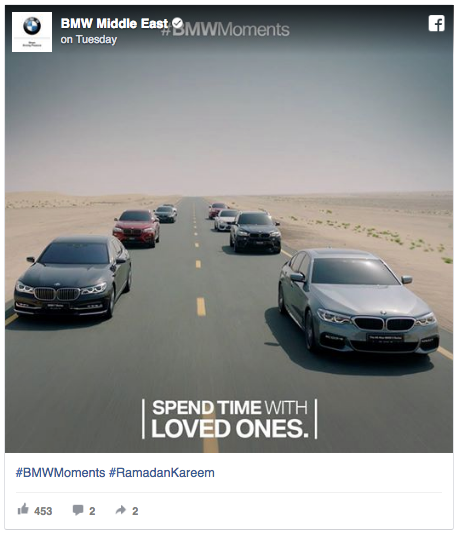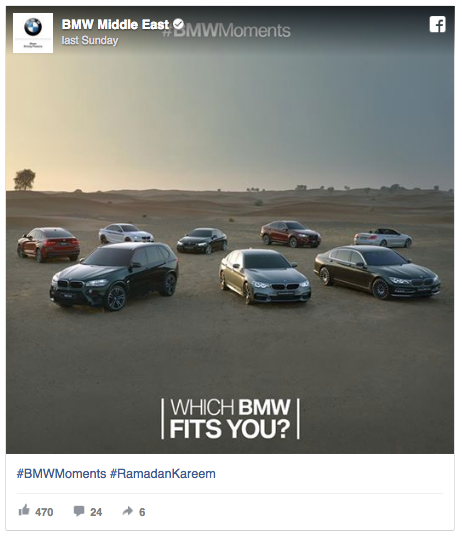 The conversations on Facebook are fairly engaging and they have a tactical approach while including bits of conversational elements. The brand seems to be relying on the high brand value and prestige while focusing on sharing their product line ups and latest cars, accessories along with the BMW lifestyle. BMW is also among the first in the region to have a Facebook Video Cover Picture – YES you read that right; BMW has access to the latest Facebook feature that they it has been testing for a while in the international markets. Here's how it looks like –
Here's a quick look at the brand's Instagram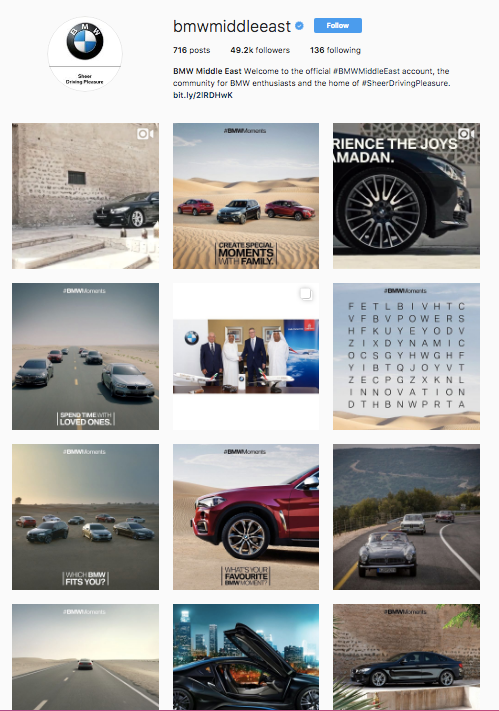 They've mostly used content from their Facebook page – replicating the same across platforms along with some additional images sourced from BMW. With a healthy 49.2 k followers on Instagram and a fairly good engagement rate – they seem to be doing a good job with their Instagram handle, however using user generated content would give the brands more interactions and increase their reach further. Here's some insights on BMW's Facebook page.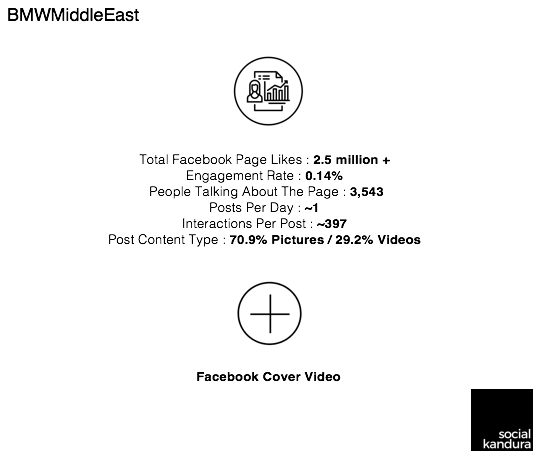 Audi Middle East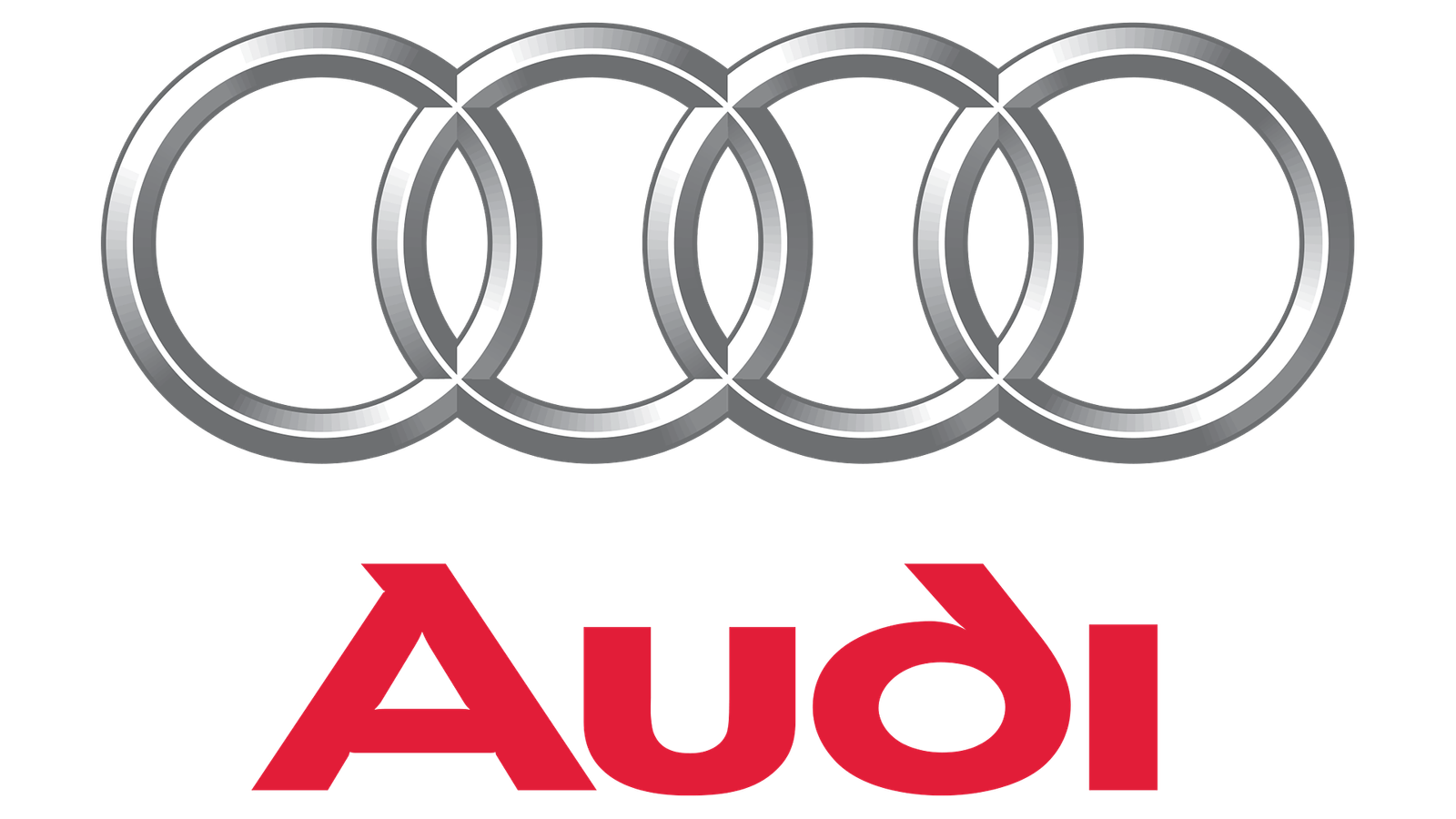 Audi has tweaked it's page for Ramadan with the overall message of 'This Ramadan, bring home a gift that everyone can enjoy' they follow an Arabic first, English second approach on their posts which works well with the region – Audi also leads the pack with over 3.7 million likes on Facebook and a very high engagement rate on Facebook – what drives these engagements are some very high quality professionally shot pictures and an extremely conversational Facebook post strategy.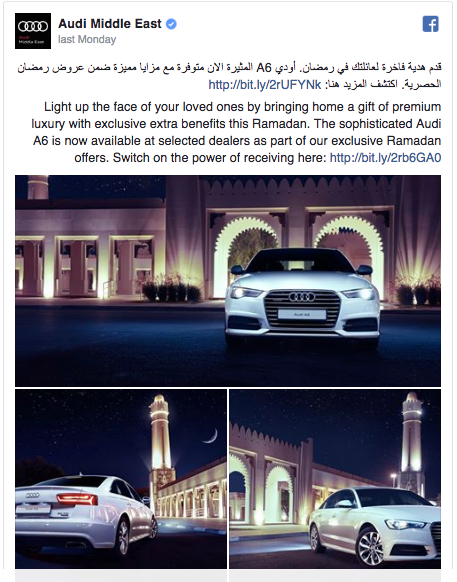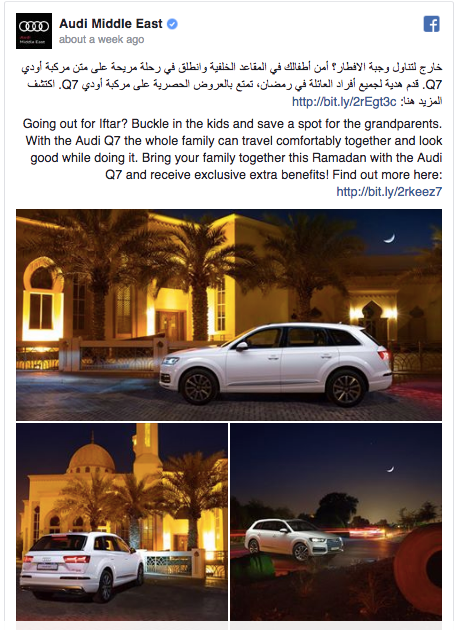 Audi has also been using a lot of Facebook Canvas to promote their content as well – they have had some beautifully design Facebook Canvas that offers users an extremely immersive content experience (unfortunately we couldn't find their Canvas to screengrab for this article – Audi team if you're reading this, please feel free to reach out to us at socialkandura@gmail.com and provide us with the creatives – we'll add it here)
Advertisement

Here's a quick look at their Instagram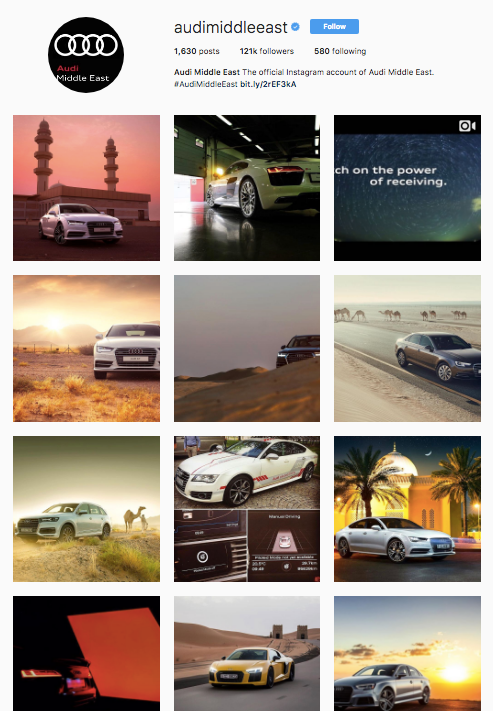 Audi's Instagram also boats of high quality images and shares the brand's heritage across – surprisingly they also don't have user generated content on their Instagram. They do however have a very healthy 121,000+ followers on Instagram. They also have a page called Audi Sport Middle East which promotes the S line spec cars and Audi sports overall – the page also uses a lot of Facebook Canvas content along with occasional use of 360 degree pictures of cars.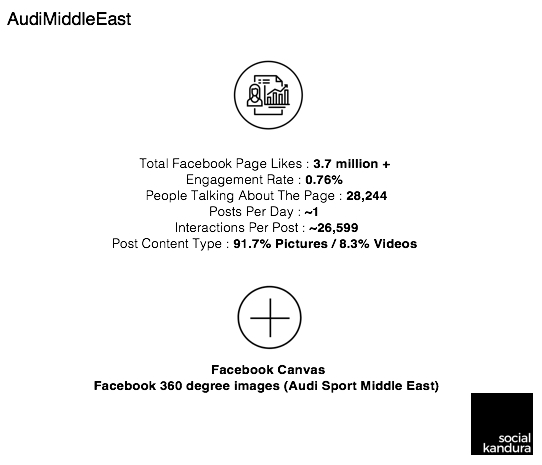 Mercedes Benz Middle East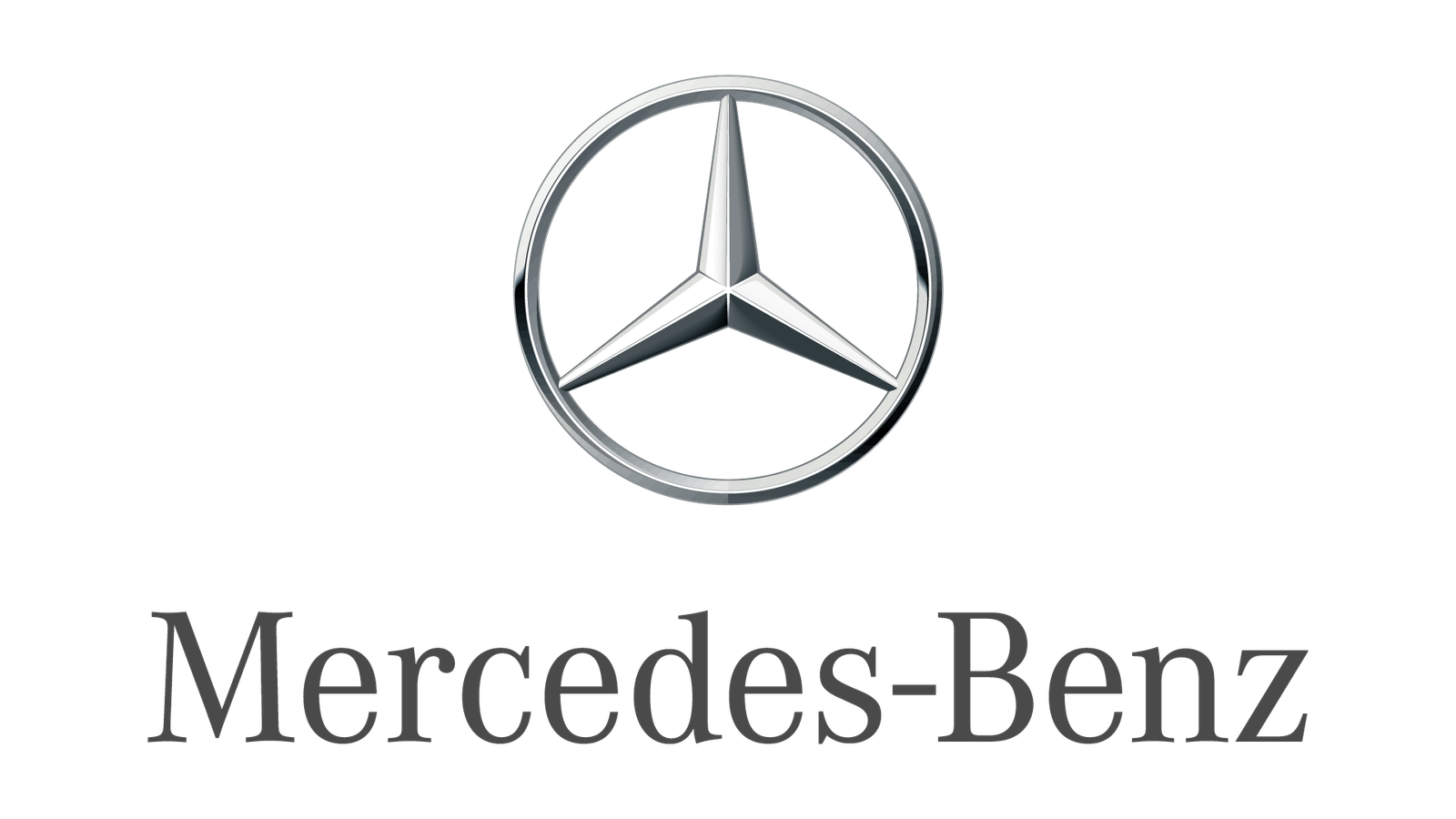 Mercedes Benz is pretty ahead in terms of their Social Media presence – instead of taking professional highly edited pictures they strive on using more user generated content – from professional photographers – they also prefer their pictures to be in and around Dubai with places people can relate to – thus driving higher engagement rates.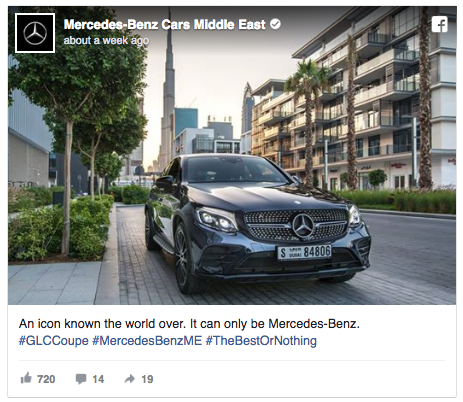 They have been pretty creative with their social media posts as well – this one for example is a beautiful post for Ramadan using one of their cars headlights crafting the moon's crescent.
Here's how they used Facebook Canvas to showcase the new AMG GT S – it includes a teaser video along with good use of pan and tilt to showcase various features of the car and shots from different angles. Here's a sneak peak of what we could gather.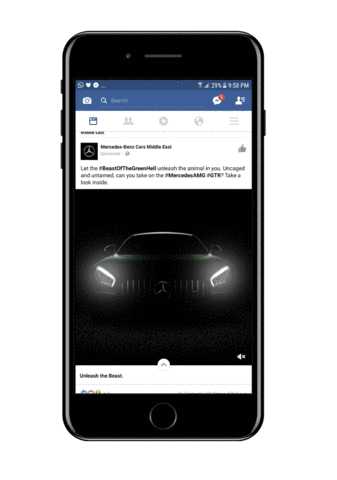 Mercedes Benz also boasts of having a pretty unique Chatbot – it allows users to book test drives, select a car for them and much much more! Here's how the Chatbot converses with you – the yellow highlighted boxes are the Chatbot's automated responses.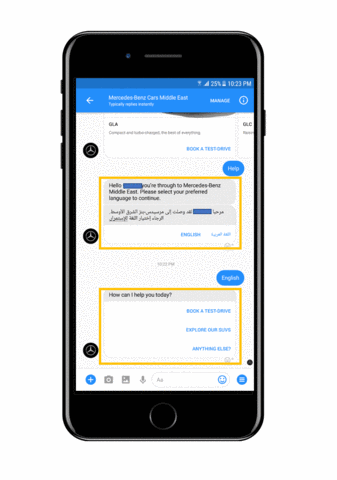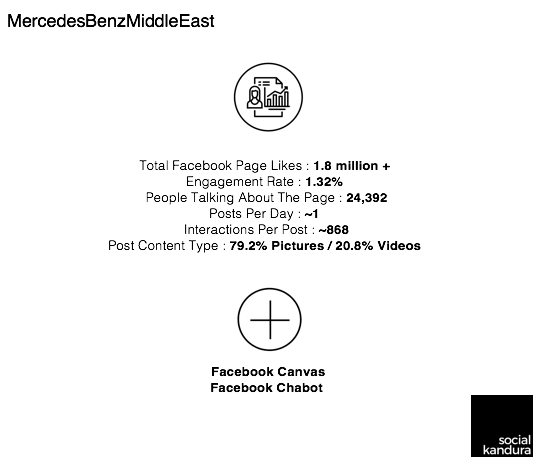 These automotive brands surely do know how to keep their Social Media game strong! Got something to add to it? Get in touch with us and we'll add to it! Here's a summary of all these brands on their Social Media presence
Advertisement