Just like Dubai, Abu Dhabi is home to tons of record-breaking attractions. From Ferrari World to SeaWorld and Warner Bros., Abu Dhabi is the ultimate family fun destination. And while the capital offers the best of adventure, it is also home to one of the world's most beautiful mosques- Sheikh Zayed Grand Mosque. Known for its sheer grandeur, architecture and design, your trip to the UAE is incomplete without visiting Sheikh Zayed Grand Mosque. In fact, the mosque has attracted over 3.3 million visitors in the first six months of 2023. Read on for all the deets.
Also Read: Abu Dhabi Gets A New Italian Restaurant Offering Eastern Mangrove Views
Sheikh Zayed Grand Mosque Was Visited By A Total Of 3,337,757 People
Over three million tourists and residents of Sheikh Zayed Grand Mosque in the first of 2023, making it 127 per cent more than last year in the same duration. A total of 3,337,757 people visited the mosque, including 914,195 worshippers between January till the end of June.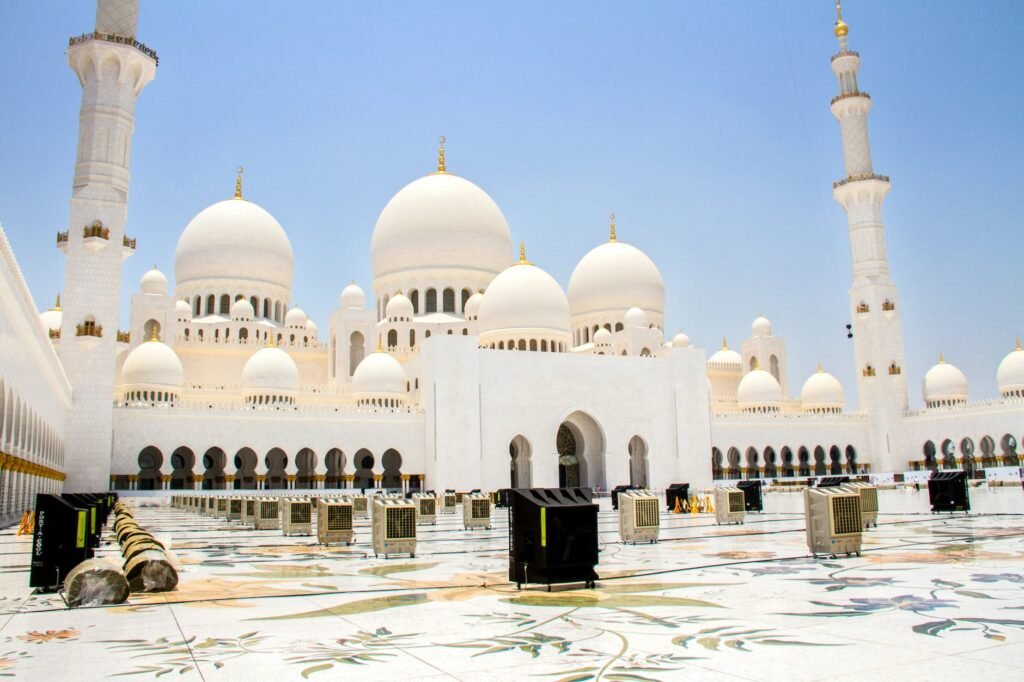 Around 2,388,437 tourists visited the holy attraction, of which 1,684,409 visited the mosque, and 704,028 guests visited the visitor centre and market in the complex. Besides this, Sheikh Zayed Grand Mosque's library welcomed 1,104 visitors, and 32,125 people used the jogging trail surrounding the mosque.
Advertisement

In terms of international visitors, India leads the ranking followed by Russia and China. Besides the tourists and visitors, Sheikh Zayed Grand Mosque was also visited by ten heads of state, three deputy heads of state, two prime ministers and 87 visits from official foreign delegations.
Also Read: Abu Dhabi To Get IIT's First-Ever Overseas Campus In 2024
Indians Lead The Ranking For Visiting Sheikh Zayed Grand Mosque The Most In The First Half Of 2023
In April, Sheikh Zayed Mosque received a whopping 63,919 worshippers making it the highest number of recorded worshippers in a single day. Touted to be one of the largest mosques in the world, Sheikh Zayed Grand Mosque in Abu Dhabi is the epitome of beauty. The breathtaking architectural wonder has 82 domes, over 1,000 columns, 24-carat-gold covered chandeliers and the world's largest hand-knotted carpet.
Spread across 12 hectares of land, it has four minarets with a combination of designs of Ottoman, Mameluke and Moroccan styles. Lastly, it took 11 years to make this masterpiece, and now- you can visit this mosque for free in Abu Dhabi. Sheikha Zayed Grand Mosque also offers free cultural tours, making it a visiting place in the UAE.
Advertisement