Finally, the moment that Shah Rukh Khan's fans have been eagerly awaiting has arrived – the trailer for "Jawan" is out, and it's nothing short of electrifying. The trailer not only brings relief to the beating hearts of SRK enthusiasts but also manages to heighten the anticipation for this film. It's a roller coaster of emotions and action, leaving us speechless and craving for more.
In "Jawan," Shah Rukh Khan isn't just playing one role; he's taken on multiple characters, appearing in seven distinct looks that are stealing our hearts. While the storyline still holds its secrets close, it's clear that SRK's character is on a quest driven by personal vendetta, determined to right the wrongs of society while honoring a long-standing promise.
Here are 5 things that has kept us on the edge of our seats after watching the "Jawan" trailer:
1. Alia Bhatt's Surprise Appearance
Yes, you read that correctly! The trailer reveals SRK in a bald look, masterfully hijacking a train. When asked what he wants in return for the passengers' safety, his response is a charming twist: "Chahiye toh Alia Bhatt (If you ask, I want Alia Bhatt)." The playful tone and his adorable expression have surely won hearts.
Take a look at how Alia Bhatt reacted to her mention!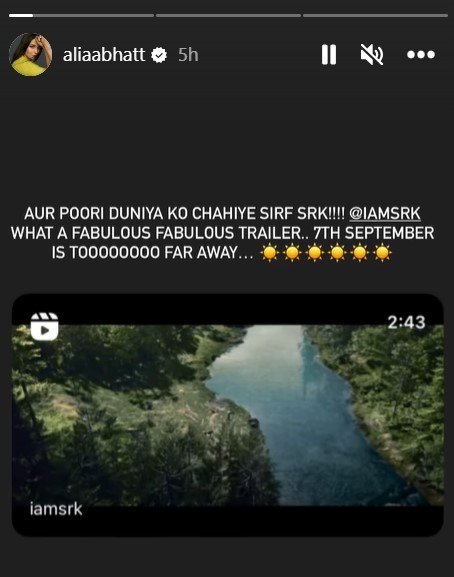 2. Vijay Sethupathi as Kaali
South Indian superstar Vijay Sethupathi steps into the shoes of the antagonist, Kaali, described as the fourth-largest weapon dealer globally. His menacing persona, luxurious suits, and striking grey beard and hair add to his villainous allure. We can't wait to unravel his character's backstory.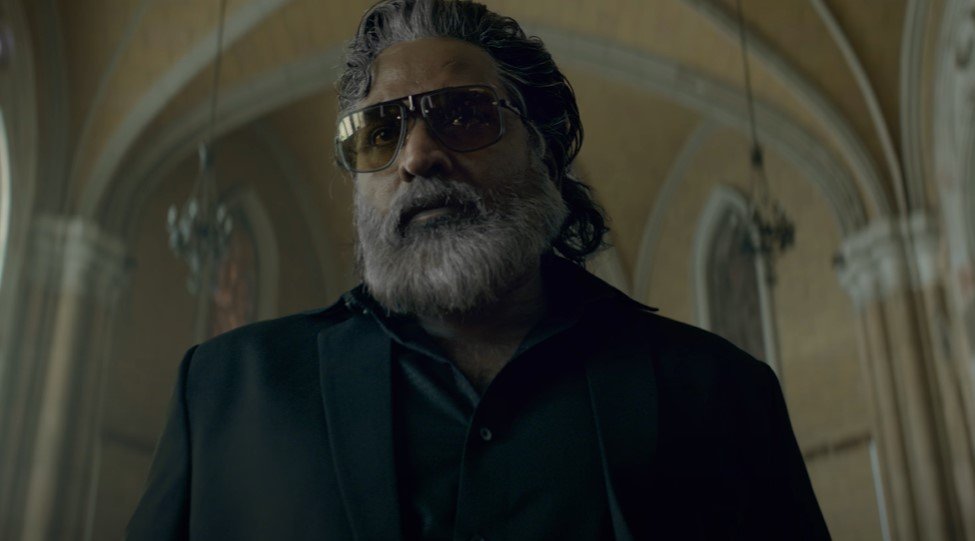 3. Deepika Padukone's Intriguing Cameo
Deepika's cameo in the film is like a delightful dessert following a sumptuous main course.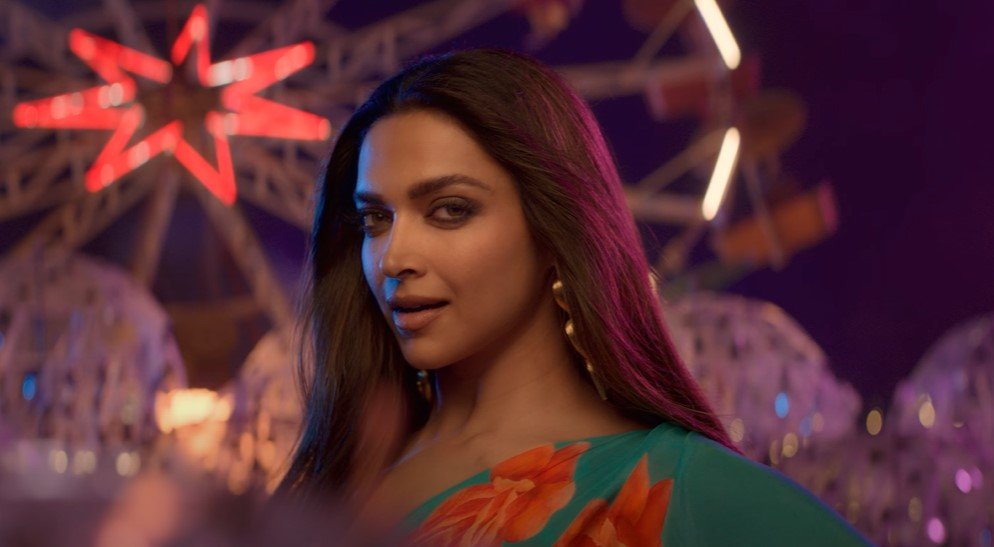 Her "dhobhi pachad" (launderer's slam) moment is with none other than Shah Rukh himself. Deepika exudes strength in her character, yet her true purpose in the film remains shrouded in mystery.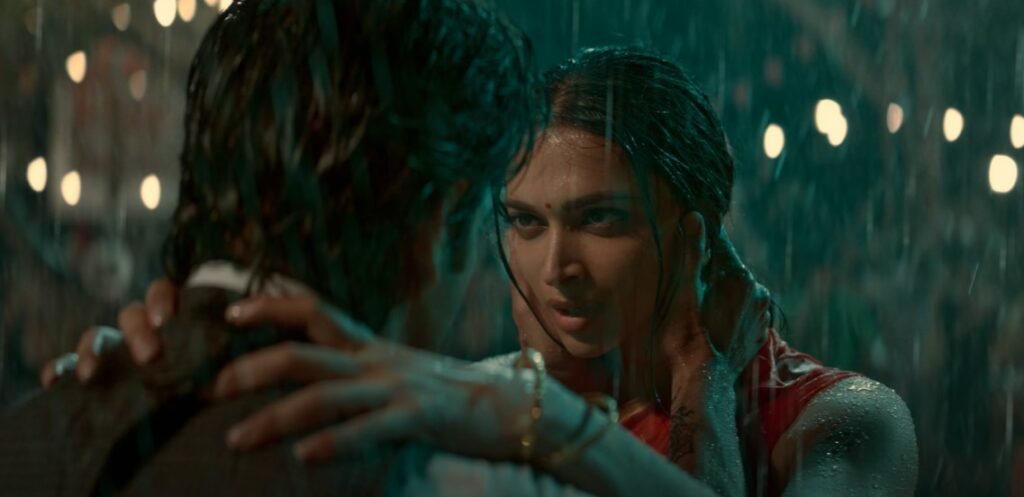 A poignant moment shows her in apparent distress, adding an extra layer of intrigue.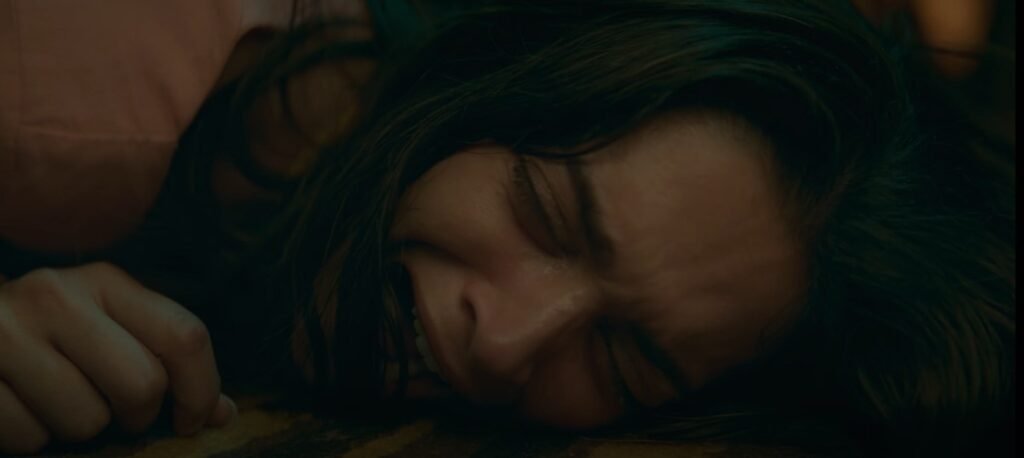 4. Nayanthara: A Lover and A Officer
Nayanthara, in a dual role as SRK's lover and a police officer, delivers her dialogues with captivating intensity.
She seamlessly embodies both the loving partner and the relentless enforcer of the law. Her character's complexity adds depth to the narrative.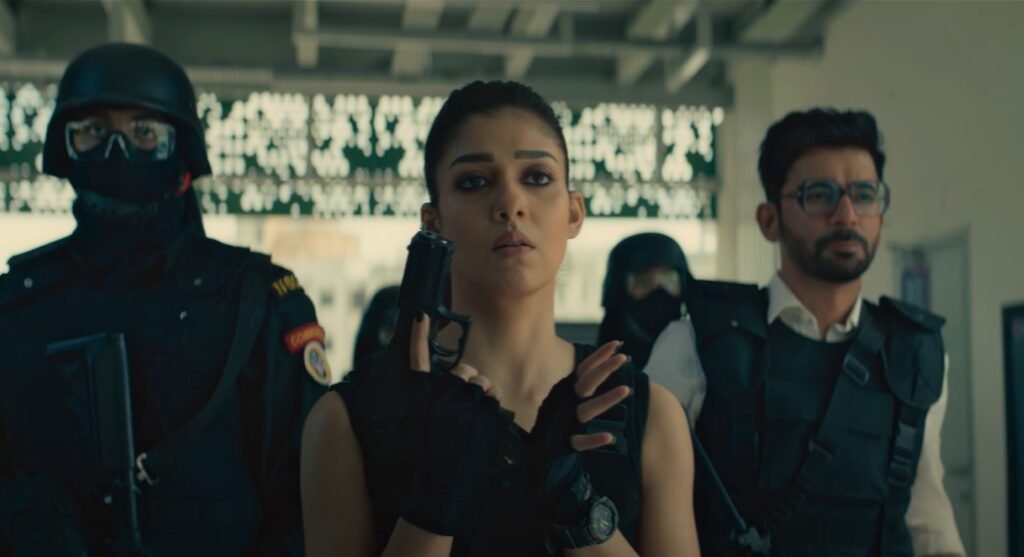 5. Father-Son Dynamic: SRK's Double Role
"Bete se pehle baap se baat kar (Before talking to the son, talk to the father)," a riveting dialogue that keeps us on the edge of our seats. Shah Rukh Khan takes on a double role with a profound connection between father and son, promising a richly layered narrative that will undoubtedly tug at our heartstrings.
More about Jawan
Directed by Atlee, "Jawan" boasts an ensemble cast that includes Girija Godbole, Lehar Khan, Aaliyah Qureishi, Priyamani Raj, Sanjeeta Bhattacharya, and Sanya Malhotra, who form Shah Rukh Khan's dynamic girl gang. Ridhi Dongra plays SRK's mother in the film. With Atlee at the helm, "Jawan" is set to release worldwide in Hindi, Tamil, and Telugu on September 7, 2023.
Get ready for a cinematic experience that promises thrills, emotions, and the magic of Shah Rukh Khan in multiple avatars. "Jawan" is a journey we can't wait to embark on! We can certainly predict that this movie might just break all records of Pathaan at set new benchmarks for Pan-India films.
Watch the full trailer of Jawan here:
Also Read: Rapper Rajakumari Performs Shah Rukh Khan Starrer Jawan's Title Track And It Will Blow Your Mind
Advertisement