Bollywood superstar Salman Khan has once again set the internet ablaze with his latest transformation. Known for his ability to seamlessly adapt to diverse roles and looks, Salman has now taken a daring step by sporting a completely bald look. The moment he stepped out in this new avatar, the paparazzi went into a frenzy, capturing every angle of his bold appearance.
Here are the possibilities of why Salman Khan goes bald
While the reason behind this dramatic change remains shrouded in mystery, speculations are rife within the film industry and among fans. Is this a precursor to a new cinematic masterpiece, or perhaps a nostalgic nod to one of his most iconic films, Tere Naam? Let's dive into the intriguing possibilities, there might be a reason or he just did it for the heck of it? We don't know but netizens have some speculations and here it is.
A Blast from the Past – Tere Naam 2?
One of the immediate associations that fans made upon seeing Salman's bald look was with his unforgettable character Radhe in the cult classic Tere Naam. The film, released nearly two decades ago, showcased Salman in a similar avatar, leaving an indelible mark on Bollywood. The mere sight of his bald head brought back memories of this intense love story.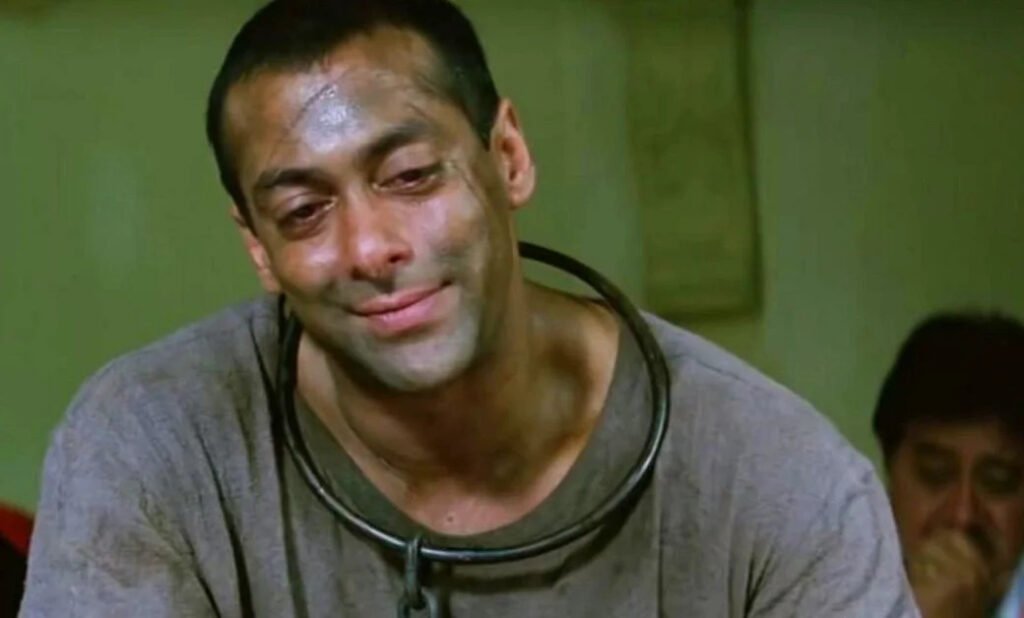 A Glimpse into the Future – Vishnu Vardhan and Karan Johar's Collaboration
Another intriguing theory that emerged was the possibility of Salman Khan's bald look being a part of an upcoming project. Rumors are rife that this transformation could be related to an exciting collaboration between Vishnu Vardhan and Karan Johar. Could this be a glimpse of Salman's character in an upcoming blockbuster? The anticipation is palpable.
Advertisement

The SRK Connection – Promotion or Coincidence?
In a fascinating twist, some fans couldn't help but draw parallels between Salman Khan's bald look and Shah Rukh Khan's appearance in the movie Jawan. SRK famously sports a bald look in this film, and with no official confirmation yet, some fans are even speculating that Salman's new look might be a clever promotional tactic for Shah Rukh Khan's upcoming venture. Is it a friendly gesture of support or merely a coincidence? The suspense continues.
As we eagerly await official announcements, one thing is certain – Salman Khan's bald look has reignited the excitement and curiosity of fans across the nation. Whether it's a tribute to the past, a glimpse into the future, or a clever marketing strategy, one can't deny that this Bollywood megastar continues to keep us all on our toes, eagerly awaiting his next big move on the silver screen.
On the other hand, Salman Khan will reprise his role in the third installment of the franchise Tiger. In the movie Tiger 3, he will star alongside Katrina Kaif.
Also Read: Did You Know Shah Rukh Khan Showed Jawan Prevue To Salman Khan First? Here's How We Know!

Advertisement