Here's to the ever-charming R Madhavan on his 53rd Birthday! This man is the epitome of versatility in Bollywood, and today we're here to reminisce about his incredible on-screen magic. He's ageing like fine wine. Madhavan transformed from a cute boy to a man with a sizzling personality. While he's conquered the South Indian film industry, his work in B-town remains unshakeable.
It's time to dive deep into the world of Madhavan's five mind-blowing Bollywood performances that have left us breathless and continue to cast their spell on us.
1) Rehnaa Hai Terre Dil Mein (2001)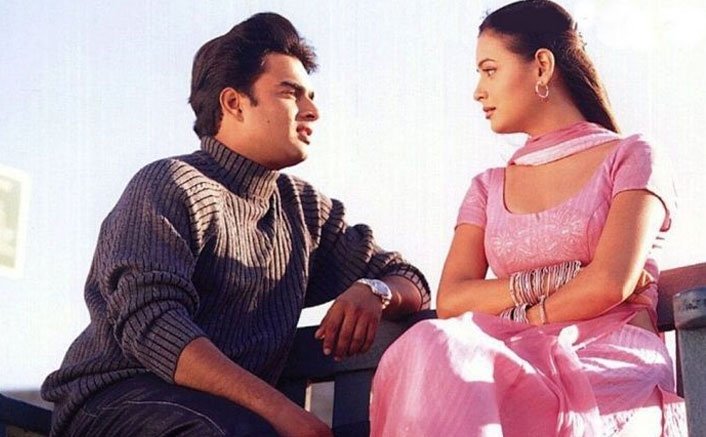 This movie is an all-time classic and has definitely found a place in our hearts. In a whirlwind of youthful passion and unbridled romance, Madhavan stepped into the shoes of the reckless, besotted and super cute lover. Maddy captures our hearts with his boyish charm. And who could forget Dia Mirza's captivating portrayal as Reena, the enchanting girl next door, marking her Bollywood debut alongside him? Together, this dynamic duo wove a spellbinding tale on the silver screen, propelling the movie to become the ultimate love anthem for youngsters of that time. To date the song 'Zara Zara Behekta Hai' gives us the feels!
2) Ramji Londonwaley (2005)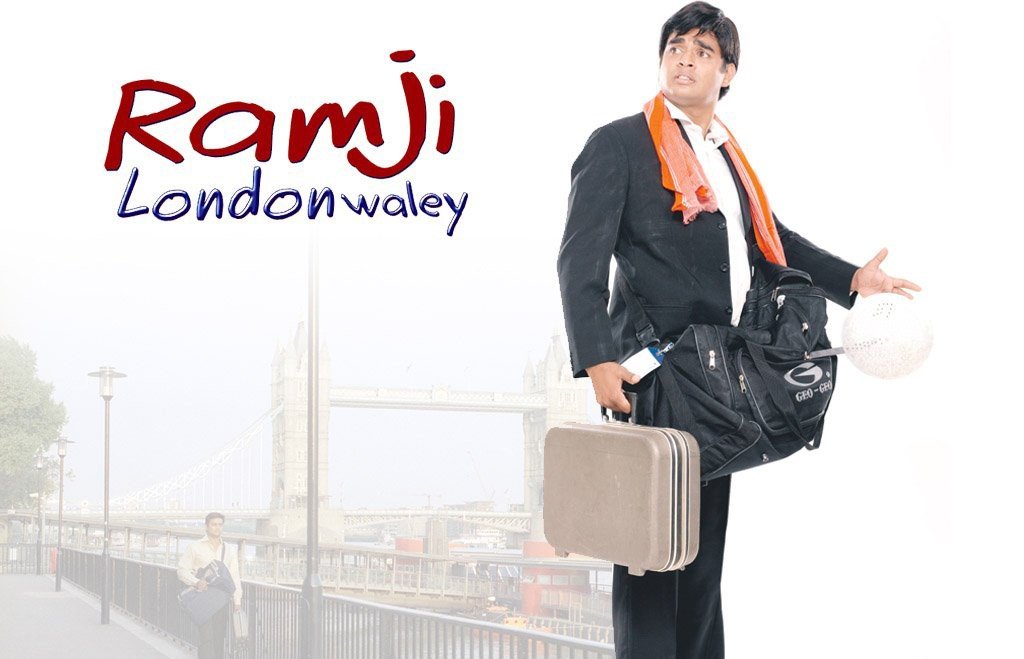 Advertisement

Not many might know this movie because it's super underrated. Though the movie didn't achieve success, it was a delightful viewing experience. The story revolves around a skilled yet uneducated cook who embarks on a journey to London, driven by the desire to support his family back in India. Initially overwhelmed by the unfamiliar Western culture, he finds solace in the company of a close-knit group of friends and well-wishers. Together, they accompany him on a transformative voyage of self-discovery in a foreign land.
3) 3 Idiots (2009)
If you're familiar with the meme fest that kicked off with "abba nahi manenge" (dad won't agree), then you already know the impact Madhavan's character had on us. In the film, Madhavan portrays the role of Farhan Qureshi, a shy and introverted individual whose true passion lies in photography. However, under the pressure of his parents, he succumbs to societal expectations and reluctantly opts for engineering. This movie not only features an incredible cast including Aamir Khan, Sharman Joshi, and Kareena Kapoor Khan, but it also birthed a whole new lingo that resonated with millennials. It's a film that captured the struggles and aspirations of a generation, and its impact continues to be felt in popular culture.
4) Tanu Weds Manu franchise (2011/2015)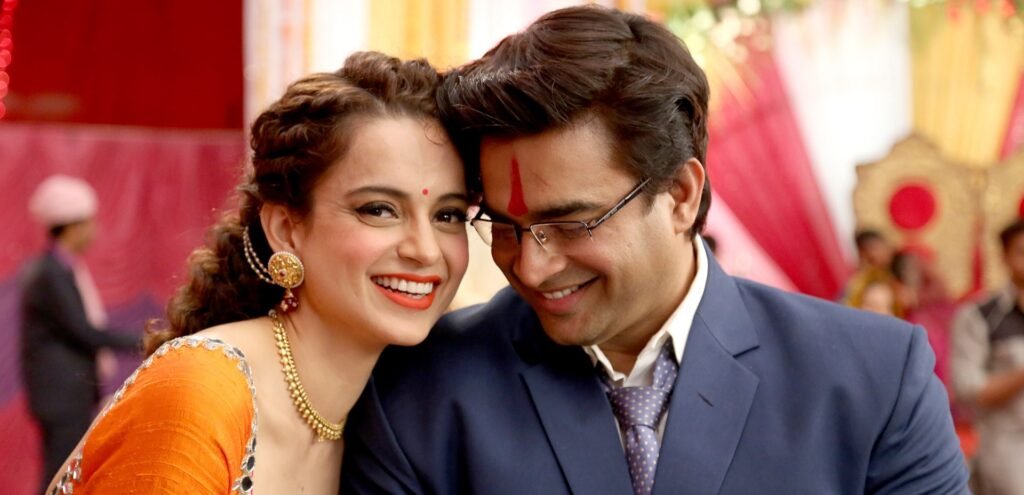 In both Tanu Weds Manu and its sequel, Madhavan portrays the role of Manoj Sharma, fondly known as Manu. He is a sweet, sincere, and slightly naïve individual who finds himself caught in a whirlwind romance with the feisty Tanu, played by Kangana Ranaut. We see Manu as a calm and patient lover who falls head over heels for Tanu despite her rebellious nature. His simplicity and genuine affection make him endearing to the audience.
In the sequel, Tanu Weds Manu Returns, Madhavan's portrayal of Manu reaches new heights as he takes on a dual role. Here, we see a more mature and introspective version of Manu who faces marital challenges and finds solace in a look-alike of Tanu named Kusum. Madhavan effortlessly showcases the complexities of his character, balancing emotions, confusion, and ultimately, a deep sense of love.
5) Rocketry: The Nambi Effect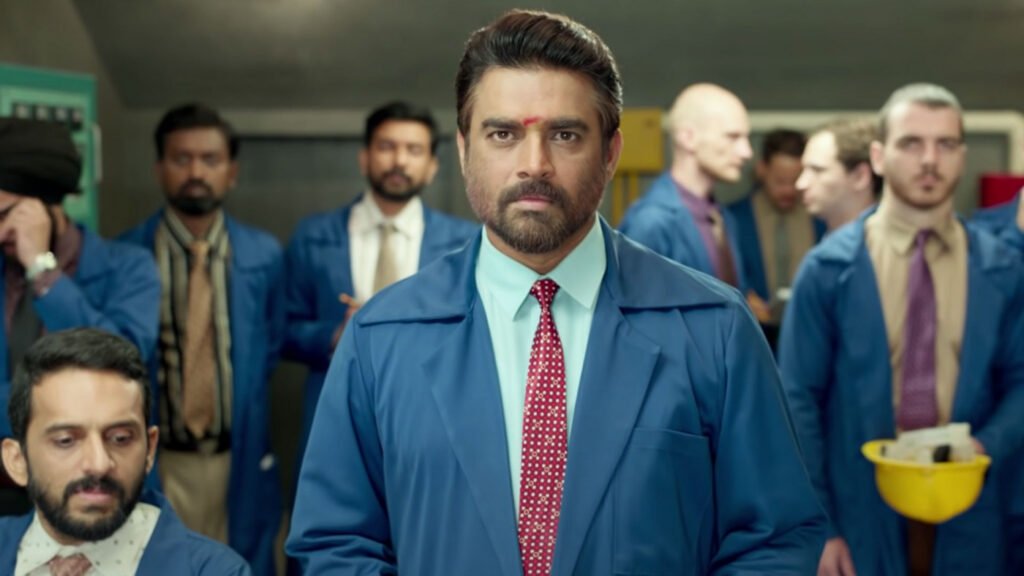 Madhavan is not just your regular actor in this film, he's also rocking the director and co-writer hats! Talk about multi-talented! This movie is no casual gig for him; it's a passion project that has consumed his time and energy. His portrayal of Nambi Narayanan has got everyone on the edge of their seats. Madhavan has undergone a mind-blowing physical transformation to completely inhabit the character, going through various looks that span Nambi Narayanan's journey. This movie is a must-watch because he's not just winning hearts, but he's also bagged the Best Director award at the prestigious IIFA 2023. 
We Team Social Kandura wish R Madhavan a very Happy Birthday. We know your on-screen presence will continue to dazzle us, and may success keep knocking on your door. Here's to many more years of entertaining us with your incredible talent.
Advertisement