Travelling to cities in Asia, Africa and Europe will now be simpler, thanks to Qatar Airways' new flight routes. The airlines has launched new routes to cities in Africa, Asia and Europe alongside the resumption of flights to 11 destinations. In addition, 35 routes will also see frequency increases.
The seven points set to join Qatar Airways' network are Chittagong, Bangladesh; Juba, South Sudan; Kinshasa, Democratic Republic of the Congo; Lyon and Toulouse, France; Medan, Indonesia; and Trabzon, Turkey. This is the first time the Doha-based carrier will be operating flights to South Sudan and Democratic Republic of the Congo. The new routes will be increasing its Africa network to 30 destinations across 22 countries. 
Qatar Airways' has also added to its route Chittagong, a second point in Bangladesh, alongside the capital city of Dhaka. In Indonesia Qatar operates to Medan, Jakarta, and Bali. On the new European services, Lyon and Toulouse will be the airline's second and third points in France along with Paris Charles de Gaulle, while Trabzon will be its seventh city in Turkey.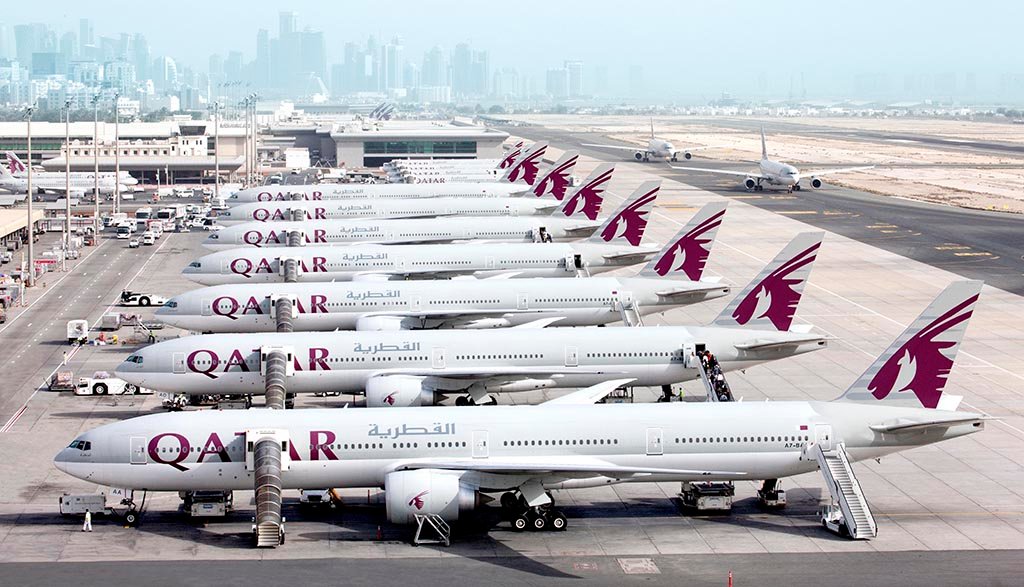 Services to Trabzon will kick off on June 16, followed by Lyon on July 3. Flights to Medan are expected to commence on January 15, 2024, and to Chittagong on March 11, 2024. The airline is yet to schedule the start of flights to Juba, Kinshasa and Toulouse.
In addition to the new routes, Qatar Airways has scheduled the resumption of service to Beijing on March 26, Davao on April 1, Nice on May 9, Tokyo Haneda on June 1, Birmingham on July 10, Phnom Penh on October 29, Ras Al-Khaimah on November 1, Buenos Aires on December 8, and Osaka on March 1, 2024. Casablanca and Marrakech will also return this year on unspecified dates.
Speaking about the new routes Qatar Airways CEO Akbar Al Baker said: ""A lot of our timeline for increasing frequencies is to be advised; it depends on how fast we will receive our planes. The aircraft deliveries are falling behind the timeline that aircraft manufacturers are contractually obliged to give to us. So, we will wait. We hope that things will improve, and we are confident it will improve."
Qatar Airways is expecting to serve 174 destinations by the end of 2023- 2024.