Paradiso, the Michelin-listed hotspot in Abu Dhabi, is inviting residents and visitors alike to embark on a culinary journey through Italy with a delightful array of new deals and themed activities. Whether you're seeking to escape weekday burnout or looking for a memorable dining experience, it has something for everyone.
1. Eat, Paradiso, Love, Brunch (Saturdays, 12 pm – 4 pm)
Kickstart your weekend with the "Eat, Paradiso, Love" brunch. Indulge in a menu featuring delectable Italian dishes, all in a relaxed and inviting ambiance. Choose from:
Dh250 with soft drinks
Dh350 with house wine
Dh450 with bubbles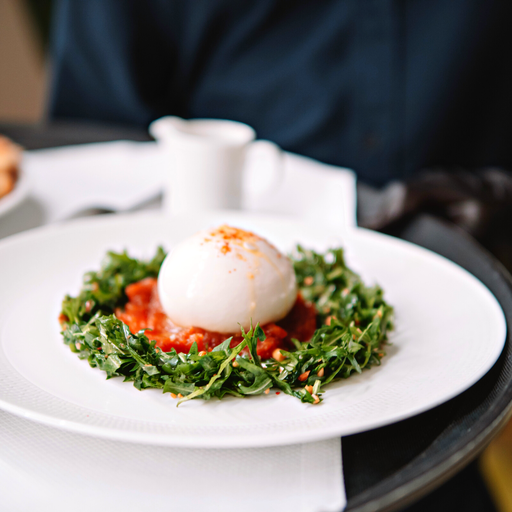 Also read: Temporary Ban On Trucks & Heavy Vehicles Entering Abu Dhabi Island On 2nd Oct; Here's Why!
2. La Dolce Vita Brunch (Sundays, 12 pm – 4 pm)
Savor the flavors of Italy with the "La Dolce Vita" brunch every Sunday. Dive into a wide selection of Italian classics and bring the whole family, as there's a special kids' menu offer for every two brunches purchased. Options include:
Dh250 with soft drinks
Dh350 with house wine
Dh450 with bubbles
3. Business Lunch (Monday to Friday, 12 pm – 4 pm)
Make your weekday lunch break extraordinary with Paradiso's Business Lunch. This menu offers a tempting combination of starters, mouth-watering main courses, and heavenly desserts. Choose from:
Advertisement

Dh110 for Starter + Main
Dh130 for Starter + Main + Dessert
4. La Meranda (Monday to Friday, 3 pm – 5 pm)
Take a break in the afternoon and indulge in "La Meranda," one of life's most enjoyable rituals. Enjoy refreshing hot beverages paired with delightful desserts such as Tiramisu Paradiso, Berries Arlette, Mango Pavlova, Trio Mousse, or Lemon Cheesecake. Cost: Dh60 for 1 dessert + 1 hot beverage of your choice.
Paradiso's commitment to bringing the authentic flavors of Italy to Abu Dhabi ensures a memorable dining experience for all. Whether you're planning a leisurely weekend brunch, a productive business lunch, or a sweet afternoon treat, Paradiso offers a taste of la dolce vita right in the heart of the UAE's capital.
Also read: Enhancing Dubai's Mobility: The Hessa Street Improvement Project
Life is for living, and at Paradiso, you can savor every moment in Italian style. For reservations and more information, visit their website or contact them directly. Buon appetito!
Advertisement