Palm Jebel Ali Villas
Dubai's real estate scene witnessed a remarkable spectacle as eager real estate agents and prospective buyers flocked to the master developer Nakheel's headquarters to secure their piece of the Palm Jebel Ali project. The level of anticipation was so high that some individuals even camped overnight at the venue.
Also read: Emirates And SriLankan Airlines Sign Reciprocal Interline Agreement For Seamless Travel
Palm Jebel Ali Villas: A Swift Sell-Out
Videos and images circulating on social media paint a vivid picture of the crowd's enthusiasm. Property agents confirm that all available Palm Jebel Ali Villas were quickly snapped up, leaving only a handful of plots awaiting their new owners.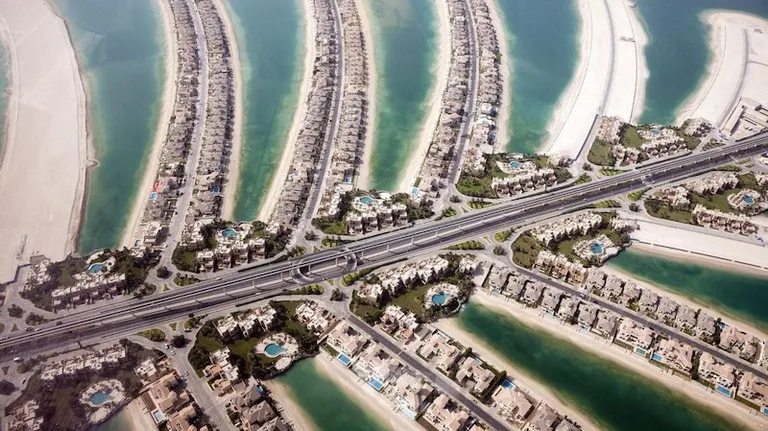 Exclusive Locations: M, N, O, and P Fronds
These highly coveted units are situated on four distinct fronds: M, N, O, and P. Each of these fronds boasts between 109 and 165 villas, with Palm Jebel Ali Villa prices starting at Dh18 million. Anticipation is building as these units are scheduled for delivery beginning in 2027.
Palm Jebel Ali Villas: Unmatched Value
Tina Angelo from A1 Properties emphasizes that the highest demand centers around the 7-bedroom units, starting from Dh30 million. These villas represent exceptional value compared to similar apartments in Palm Jumeirah, where prices frequently exceed Dh50 million.
Driving Factors: Why the Palm Jebel Ali Villas Are a Hit
The immense interest in this project can be attributed to various factors. Firstly, Palm Jebel Ali is substantially larger than Palm Jumeirah, featuring a longer coastline and the promise of hosting numerous international brands. Property experts predict that this development will catalyze price increases in neighboring areas, such as Dubai South and Jebel Ali Hills, leading to exponential growth in property values within 7 to 8 years.
Advertisement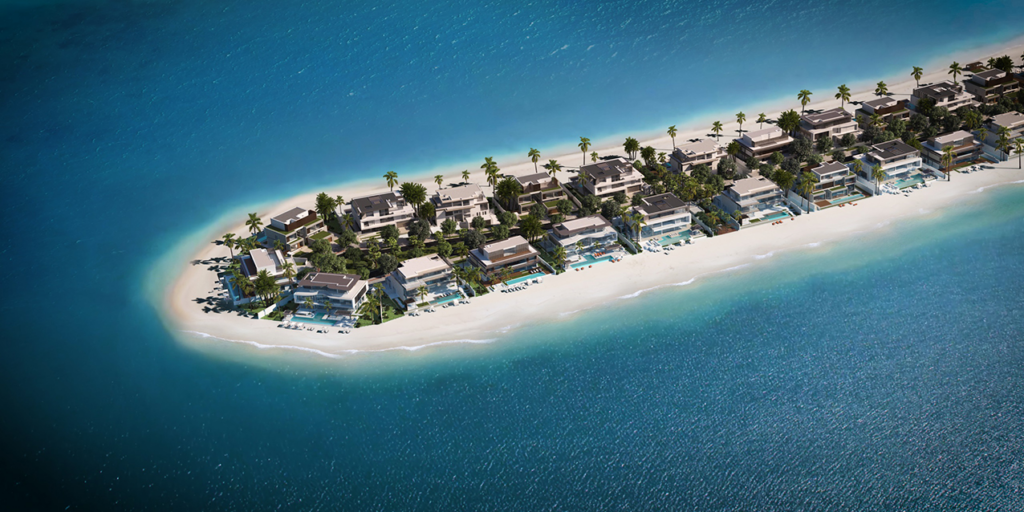 Also read: TriYAS Returns In February 2024: Get Ready For The Ultimate Fitness Challenge!
Modern Design Appeal
Buyers are also drawn to the Palm Jebel Ali Villas' modern design, a departure from the traditional styles found on Palm Jumeirah. Rumors even suggest that entire fronds have already been snatched up.
Project Overview: Grandeur in the Making
Spanning over 13.4 square kilometers, the Palm Jebel Ali boasts twice the size of Palm Jumeirah and the longest coastline in Dubai. Upon completion, it will encompass seven islands and 16 fronds, offering three access points.
Future Releases and High Anticipation
Agents hint at the release of more villa units in the coming weeks, driven by the overwhelming interest generated thus far. Given this high demand, it's likely that Nakheel will expedite further releases.
Palm Jebel Ali Villas – Dubai's Real Estate Jewel
The Palm Jebel Ali Villas have ignited a real estate frenzy in Dubai. With over 80 hotels, resorts, and an array of unique retail and dining experiences in the pipeline, these properties represent an alluring opportunity in a thriving market. As Dubai's property market reclaims its pre-pandemic vitality, investors and buyers are eagerly seizing their share of this burgeoning real estate action.
Advertisement