The development, which is due to open in 2023 as the latest addition to Yas Island's tourism offering
Miral with it's landmark projects on Yas Island and in Abu Dhabi has transformed the sector, strengthening the emirate's reputation as a global tourism destination with unique attractions and a world-class infrastructure. Sea World Abu Dhabi which is due to open in 2023 as the latest addition to Yas Island's tourism offering, includes the UAE's first dedicated marine research, rescue, rehabilitation and return center.
It is built on five indoor levels with a total area of approximately 183,000sqm, the marine-life theme park is in the final stages of construction completion of the interior themed guest environments, habitats, rides, and immersive experiences. Sea world is a vast experience with world class marine life theme parks.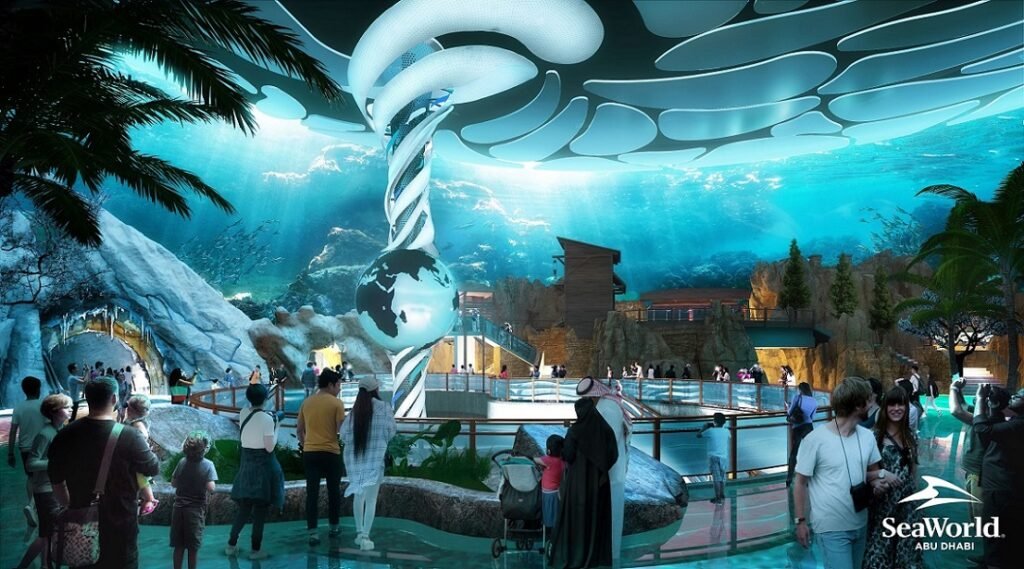 Scott Ross, Chairman, SeaWorld Parks & Entertainment, "On behalf of the Board of Directors of SeaWorld, I'd like to thank Miral for their partnership as we work together to bring SeaWorld to Yas Island. We are honored for the unique opportunity to be a part of Abu Dhabi's innovative vision for economic diversification and growth as well as the Emirate's commitment to marine-life conservation. SeaWorld brings a legacy of inspiring love and conservation for the ocean and marine animals, and we cannot be more excited to extend our global conservation network and mission to protect marine animals and their habitats in the sea and gulfs surrounding the UAE. We look forward to celebrating the UAE's history and deep-rooted connection to the ocean through the many incredible and immersive experiences at SeaWorld Abu Dhabi."
Mohammed Abdalla Al Zaabi, Chief Executive Officer, Miral added, "We are proud to mark this significant milestone in the development of SeaWorld Abu Dhabi, in partnership with SeaWorld Parks & Entertainment, leveraging its legacy of marine animal rescue and rehabilitation. This is an important and transformational addition to Yas Island's immersive experiences, which is yet another testament to achieving our vision for the island, positioning it as a top global destination."
Marc Swanson, CEO of SeaWorld Parks and Entertainment, said, "It is a privilege to partner with Abu Dhabi's leading creator of experiences Miral as we bring to life another extraordinary SeaWorld experience for guests with our first marine-life theme park in over 30 years and our first outside the USA. SeaWorld's nearly six decades of caring for such a vast array of marine animals is what makes this possible and what enables us to introduce another first for the UAE region – a marine animal research and rescue center for the UAE. We are excited to witness the impact that these endeavours will have on inspiring the next generation of marine animal conservationists across the UAE and advancing the causes of research, rescue, and conservation worldwide."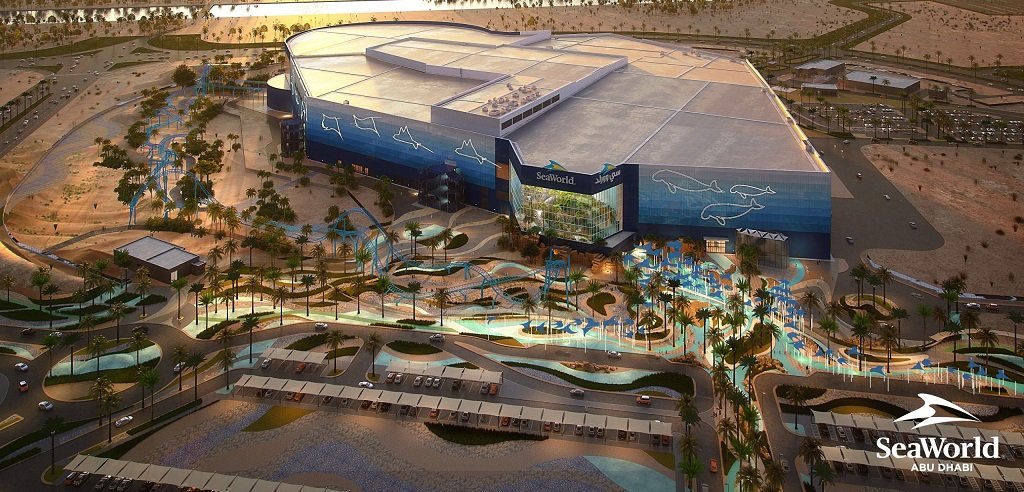 Yas Island's next mega attraction is has to be Sea World, Abu Dhabi for all residents and also for tourists visiting the UAE.
Advertisement