Mid-Term Break Activities: As the school break approaches, families in Dubai can look forward to a week filled with fun and adventure in Dubai. From Monday, October 16th to Sunday, October 22nd, 2023, all of these popular attractions have special activities planned to make the mid-term holiday memorable for all.
Wild Wadi Waterpark™: Where Adventure and Relaxation Collide
Wild Wadi Waterpark™ is the perfect destination for Mid-Term Break and for families seeking both thrilling adventures and serene relaxation. Here are some highlights of what's in store:
Surfing Competitions: Children can showcase their wave-riding skills in daily surfing competitions, adding a competitive edge to their vacation.
Juha's Journey: Those seeking an adrenaline rush can embark on Juha's Journey by conquering all 20+ slides and rides. Completing this epic adventure wins daily rewards and prizes.
Iconic Selfies: Families can cherish their time by capturing Instagram-worthy selfies with the iconic Burj Al Arab as a breathtaking backdrop.
Savings for UAE Residents: UAE residents can save up to 30% by purchasing entry tickets online and taking advantage of the park's all-you-can-eat combo offer.
Group Discounts: Groups of up to 8 people can enjoy a generous 50% discount on admission for each member, along with a fast pass and a complimentary beverage.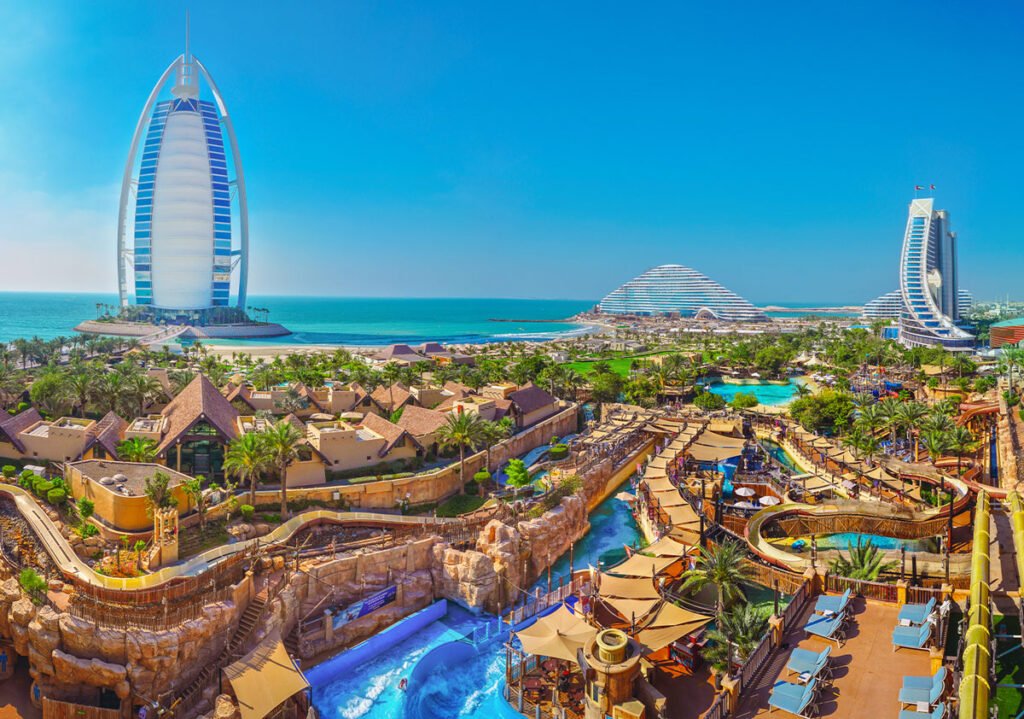 Also read: Chery International User Summit 2023: Pioneering Eco-Friendly Innovation (socialkandura.com)
The Green Planet Dubai: A Wildlife and Environmental Adventure
At The Green Planet Dubai, children can enjoy their Mid-Term Break Activities with families and can immerse themselves in unique experiences that cultivate a passion for wildlife and the environment. Here's what's on offer:
Zookeeper of the Day: Children have the opportunity to step into the role of 'Zookeeper of the Day.' Guided by an expert team, they'll explore behind-the-scenes areas, visit laboratories, and gain invaluable insights into the care of endangered species.
The Spooky Planet: As evening falls, junior guests can meet The Green Planet Dubai's rainforest mascots and explore The Spooky Planet, a Halloween wonderland adorned with eerie spider webs, quirky animal tombstones, and whimsical pumpkins—a truly spooktacular experience.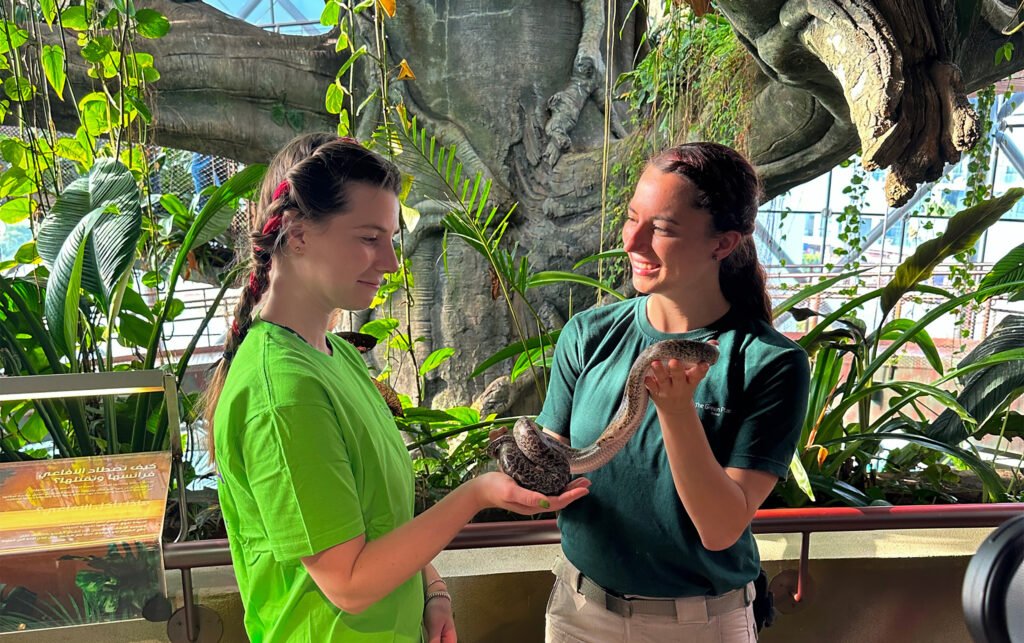 Junior Rangers: Children who successfully complete all three experiences – becoming a Zookeeper, meeting the mascots, and exploring The Spooky Planet – will earn the title of 'Junior Rangers' of The Green Planet Dubai, symbolizing their dedication to the environment and their passion for wildlife.
Nature Park: Families are invited to explore The Green Planet Dubai's brand-new outdoor Nature Park, offering treehouse adventure trails, skyline walks, and engaging encounters with giant animatronic bugs. This unique park provides an educational and thrilling insight into the wonders of the natural world, featuring nine vibrant botanical gardens, each representing a unique corner of the world.

Advertisement

Biologist Talks: Families can engage in biologist talks, gaining valuable insights into the biodome's 3,000 plants and animals and meet the rainforest mascots during exciting animal encounters. Guests will also gain access to The Spooky Planet experience, ensuring unforgettable memories.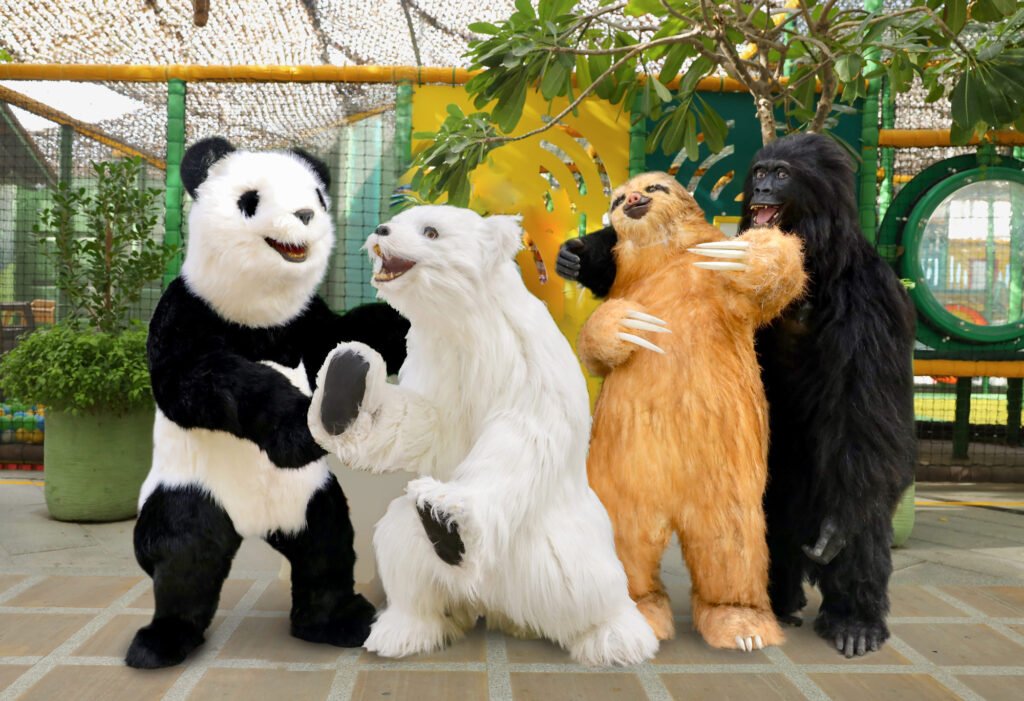 Also read: Spartan World Championship 2023 Returns To Abu Dhabi With Thrilling Obstacle Course Races
Expo City Dubai: Where Learning and Fun Continue
Expo City Dubai, though Expo 2020 has ended, still offers plenty for the whole family during the midterm break. You can explore top attractions like Terra – The Sustainability Pavilion, Stories of Nations, The Mobility Pavilion, Women's Pavilion, Vision Pavilion, and Garden in the Sky. These pavilions provide a wide range of exciting and educational activities that everyone can enjoy. To plan your visit, head to expocitydubai.com.
KidZania Dubai: Where Education Meets Entertainment
For an educational yet enjoyable outing, KidZania Dubai is the place to be. This scaled replica of a real city offers over 40 role-playing activities for children aged 2-16. It's a perfect blend of learning about jobs, money, and the real world while developing essential life skills. Plan your day at dubai.kidzania.com.
Dubai Aquarium & Underwater Zoo: Dive into Maritime Adventure
For those who want to dive into marine fun, a visit to the Dubai Aquarium and Underwater Zoo is a must. This venue is home to thousands of aquatic animals, featuring over 140 species and more than 400 Sharks and Rays in a 10 million-liter tank. Visitors can get up close and personal with these aquatic residents for unforgettable moments with friends and family. Discover more at thedubaiaquarium.com.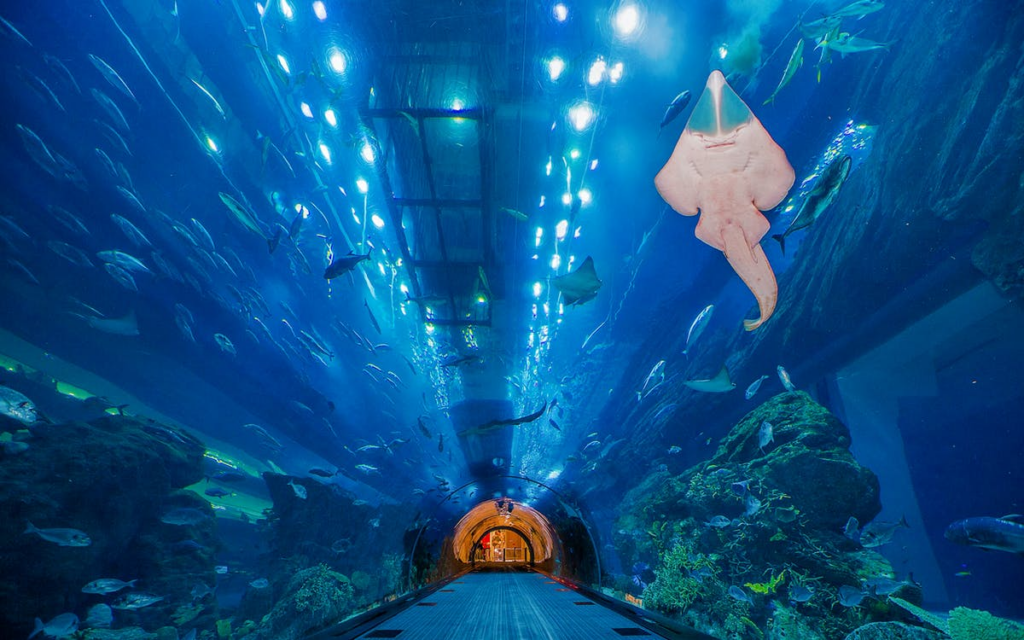 These attractions, offer a diverse range of experiences to make your mid-term break in Dubai truly memorable. Plan your adventures and create lasting family memories in this dynamic city.
Mid-Term Break Activities
This mid-term break promises a blend of adventure and education, providing families with a fantastic way to spend quality time together. Don't miss out on these exciting opportunities at these places in Dubai. Make your plans, create lasting memories, and indulge in the beauty of Dubai's attractions.
Advertisement