Annndd, it's here! The Middle East & North Africa's 50 Best Restaurants for 2023 is out, adding more sheen to the region's culinary landscape. While the first edition, which took place in early February 2022, uncovered the potential of culinary artists in the region, this year's edition turned out to be bigger and better. Middle East and North Africa's 50 Best Restaurants returned for a second edition on Monday 30th January 2023, with a brand-new ranking announced at a live awards ceremony in Abu Dhabi. This year's anticipated list featured restaurants across 14 cities, with 15 exciting new entries, compiled by 250 anonymous voters.
Dubai's Orfali Bros Bistro named the No 1 restaurant
DJ spins, delectable bites- think pan-seared foie gras finished with dark chocolate and Australian mutton rogan josh doing the rounds- that was the vibe at Mena's 50 Best Restaurants awards ceremony, held at Conrad Abu Dhabi Etihad Towers on Monday night. Breaking silence and curiosity, Dubai's Orfali Bros Bistro was named the No 1 restaurant in the Mena region this year.
The restaurants are chosen by a panel of 250 anonymous voters, who can select seven restaurants each from across the region. Egyptian-Australian presenter and entrepreneur Shereen Mitwalli, hosted the evening which also saw regional and international chefs putting their best foot forward and raising a glass to the best businesses at the gala event.
Italian chef Massimo Bottura of three-Michelin-star restaurant Osteria Francescana, Asia's 50 Best Pastry Chef 2022 Maira Yeo, Peruvian chef Mitsuharu Tsumura, ramen chef Neha Mishra of Kinoya Dubai, cookbook author Anissa Helou and Jordanian celebrity chef Ali Ghzawi were some of the top notch chefs in attendance.
While Orfali Bros bagged the number one spot, Tresind Studio, also from Dubai followed suit. Also on the list were Fusions by Tala from Manama, Bahrain; and Ossiano. Dubai. 3 Fils, which won top honours in last year's list, came in at No 5 this year.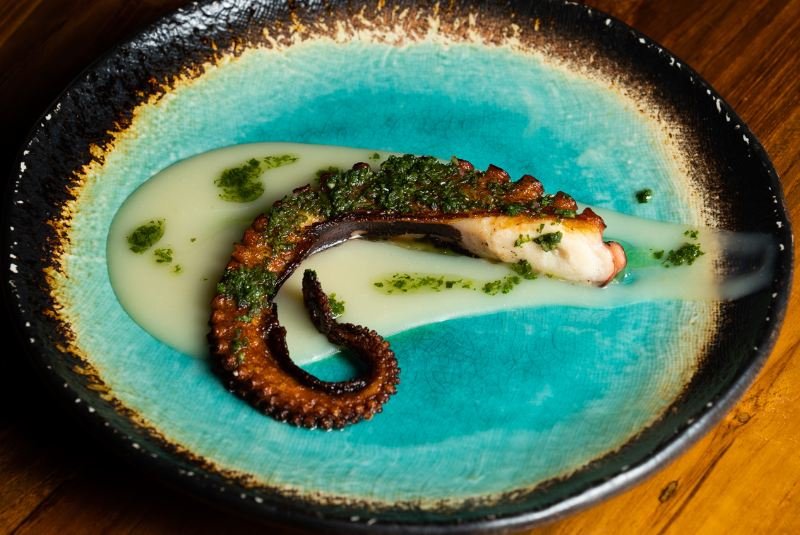 Orfali Bros, MENA's number one restaurant is a contemporary, minimalist venue in Jumeirah. The eatery took the top spot this year, only after being ranked sixth last year. The restaurant's menu is an exercise in pushing boundaries by experimenting with flavors, textures, and ingredients to produce something distinctive, such as fluffy pides with inventive flavor combinations and red umami prawns.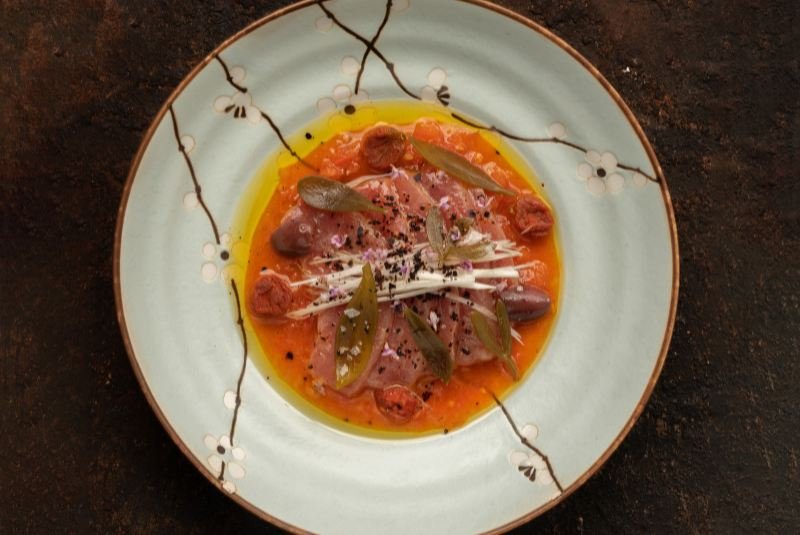 Nineteen out of the 50 restaurants from last year's lists were from the UAE. This year, 18 were voted from the emirates. Apart from the UAE, restaurants from several the other countries made it to the list. Six restaurants from Israel; five each from Egypt and Jordan; four from Morocco; three each from Bahrain, Lebanon and Saudi Arabia; two from Kuwait; and one from Tunisia- also featured on Mena's 50 Best Restaurants list 2023.
Advertisement

Mena's Best Pastry Chef was awarded to Karim Bourgi, and the Chef's Choice Award went to Moustafa Elrefaey. The One to Watch Award, given to eateries with the potential to be on the 50 Best list soon, was granted to Opa in Tel Aviv.
Here's the complete list:
Mena's 50 Best Restaurants 2023
Orfali Bros Bistro, Dubai, UAE
Tresind Studio, Dubai, UAE
Fusions by Tala, Manama, Bahrain (also named Best Restaurant in Bahrain and won Highest Climber Award)
Ossiano, Dubai, UAE (also won the Highest New Entry Award)
3 Fils, Dubai, UAE
George & John, Tel Aviv, Israel (also named Best Restaurant in Israel)
Kinoya, Dubai, UAE
Fakhreldin, Amman, Jordan (also named Best Restaurant in Jordan)
Zooba, Cairo, Egypt (also named Best Restaurant in Egypt)
Moonrise, Dubai, UAE
Reif Kushiyaki, Dubai, UAE
Kazoku, Cairo, Egypt
Zuma, Dubai, UAE
OCD, Tel Aviv, Israel (also won the Sustainable Restaurant Award)
Lowe, Dubai, UAE
Baron, Beirut, Lebanon (also named Best Restaurant in Lebanon)
Gaia, Dubai, UAE
Myazu, Riyadh, Saudi Arabia (also named Best Restaurant in Saudi Arabia)
Tawlet Mar Mikhael, Beirut, Lebanon
Em Sherif, Beirut, Lebanon (also won the Art of Hospitality Award)
LPM, Dubai, UAE
Sachi, Giza, Egypt
Marble, Riyadh, Saudi Arabia
A by Yuval Ben Neriah, Tel Aviv, Israel
CUT by Wolfgang Puck, Manama, Bahrain
Hoseki, Dubai, UAE
La Grande Table Marocain, Marrakech, Morocco (also named Best Restaurant in Morocco)
Coya, Dubai, UAE
Shams El Balad, Amman, Jordan
Sachi, Cairo, Egypt
Masso, Manama, Bahrain
Animar, Tel Aviv, Israel
Coya, Abu Dhabi, UAE
La Closerie, Tunis, Tunisia (also named Best Restaurant in Tunisia)
11 Woodfire, Dubai, UAE
Sufra, Amman, Jordan
Iloli, Casablanca, Morocco
LPM, Riyadh, Saudi Arabia
Sesamo, Marrakech, Morocco
Milgo Milbar, Tel Aviv, Israel
Alee, Amman, Jordan
White Robata, Kuwait City, Kuwait (also named Best Restaurant in Kuwait)
Zuma, Abu Dhabi, UAE
Jun's, Dubai, UAE
Reif Kushiyaki, Cairo, Egypt
+61, Marrakech, Morocco
13C Bar in the Back, Amman, Jordan
HaBasta, Tel Aviv, Israel
Hakkasan, Abu Dhabi, UAE
Bonjiri, Salmiya, Kuwait
Advertisement