The Bollywood icon, Shah Rukh Khan, has made a stunning comeback to the silver screen, leaving everyone in awe and starstruck. Frankly, he has left us speechless with his latest film, "Jawan." Fans are showering it with positive reviews, as this mass-entertainer has taken the box office by storm, setting a historic record as the highest-grossing film in Bollywood. It raked in an impressive AED 576 million on its opening day worldwide, and the numbers are still climbing.
search jawan on google
Speaking of the movie, it premiered in theaters on September 7th. Shah Rukh Khan has generated an incredible amount of buzz, solidifying his status as a global superstar. Even Google couldn't resist joining the "Jawan" frenzy. If you search for 'Jawan' on Google, the search page displays details along with a microphone icon at the bottom of the screen. Click on it, and you'll hear the Badshah himself saying, "Ready," while bandages take over the screen. By now, you probably know that the bandages are connected to one of SRK's looks in the movie.
Advertisement

Here's how it looks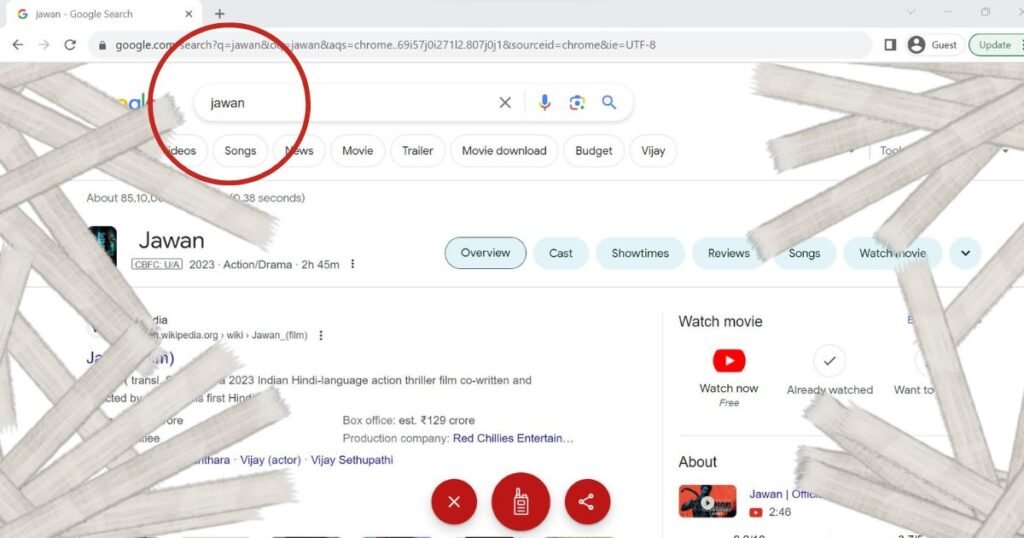 Shah Rukh Khan once stated that he is his only competition, and it holds true in every aspect. "Jawan" has shattered the record set by "Pathaan," which was released earlier in the year.
Directed by Atlee, "Jawan" features top South Indian stars like Nayanthara and Vijay Sethupathi in pivotal roles. Deepika Padukone's cameo has garnered praise from both fans and critics alike. If you haven't watched the movie yet, we wholeheartedly recommend it for your weekend entertainment.
Also Read: Heading To Watch 'Jawan'? Shah Rukh Khan's Advice Shouldn't Be Missed
Advertisement