Delta Hotels by Marriott Dubai Investment Park is breaking new ground by introducing an enticing gym membership program that's sure to get fitness enthusiasts excited. For just AED 10 per day, residents and visitors in Dubai can now access the hotel's state-of-the-art gym and enjoy a host of exclusive benefits.
gym membership: A Healthier Lifestyle Without Breaking the Bank
In a move aimed at promoting a budget-friendly, healthy lifestyle, Delta Hotels by Marriott Dubai Investment Park is extending its gym facilities to the public. For AED 10 a day, individuals can now take advantage of the largest gym in Dubai Investment Park, complete with a comprehensive range of top-of-the-line 'Life Fitness' equipment.
With a spacious 191-square-foot area, the gym boasts a variety of exercise options, including cardiovascular equipment, elliptical machines, exercise bikes, free weights, strength equipment, treadmills, and weight machines. This means you can tailor your workout to meet your fitness needs at any time, day or night, as the gym is open 24/7.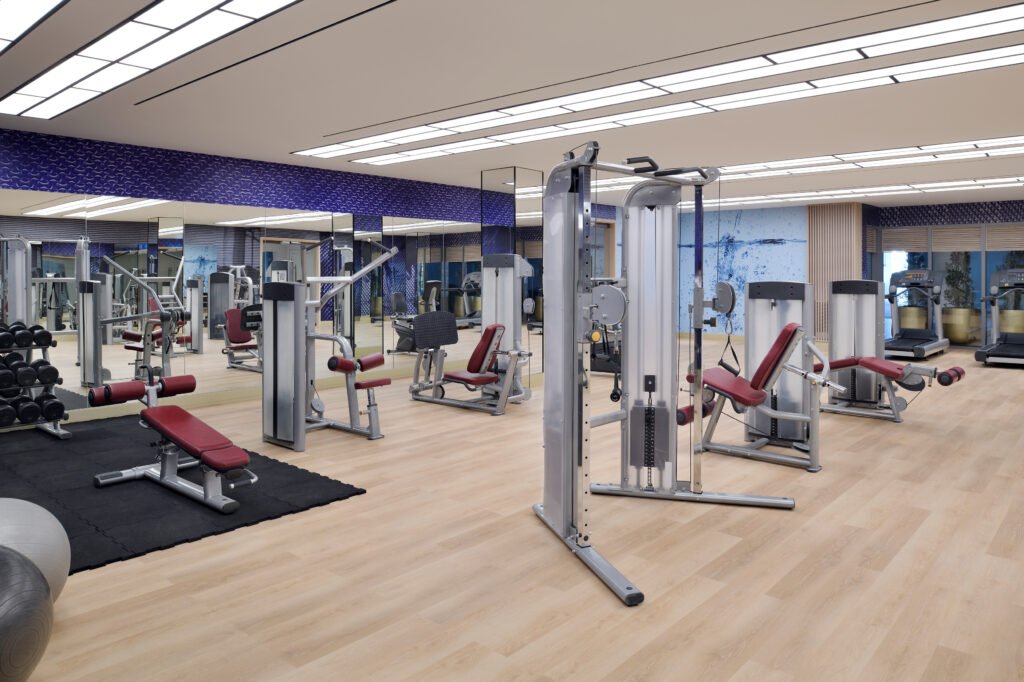 Also read: Mama Zonia Introduces Exciting New Menu Inspired By Amazon (socialkandura.com)
Exclusive Membership Perks
Signing up for the gym membership not only grants you access to exceptional fitness facilities but also provides you with a range of attractive perks. For just AED 300 per month (equivalent to AED 10 per day), members gain exclusive access to the hotel's amenities.
1. Outdoor Pool Oasis: Enjoy 10 days of access per month to the hotel's spacious outdoor swimming pool. Lounge in the sun, unwind by the pool bar, or rejuvenate after a workout with towels and sunbeds readily available for your comfort.
Advertisement

2. Soul Senses Spa: Relax and rejuvenate at the hotel's Soul Senses Spa, where expert therapists offer massages, couples massages, facials, and body wraps to refresh your mind, body, and soul.
3. Discounted Hotel Stays: Gym members can take advantage of reduced rates on stays at Delta Hotels, Dubai Investment Park. Each room offers ample space, premium bedding, high-quality towels, and an upgraded shower with bathroom amenities.
4. Referral Discounts: Delta Hotels encourages members to bring in new gym patrons and offers referral discounts. Additionally, there are special price packages, including a 10-month membership with two extra months at no extra cost and an annual membership with 10-day passes for friends and family members.
5. Dining Discounts: After a satisfying workout, enjoy a 10% discount on food and beverages at the hotel's dining options, including the international Maisan Restaurant and Bar, which offers a range of healthy choices, or The Hub Coffee House, perfect for those on the go.
Delta Hotels by Marriott Dubai Investment Park is committed to making fitness and well-being accessible to everyone. Whether you aim to maintain an active lifestyle or simply unwind and relax, this new gym membership program offers the perfect solution.
For more details on the gym membership, visit the hotel's website or call +971 4 8018888.
Don't miss this opportunity to prioritize your health and well-being without breaking the bank. Join Delta Hotels by Marriott Dubai Investment Park's gym membership program today and embark on your journey to a healthier you.
Advertisement