The United Arab Emirates (UAE) offers a unique opportunity for Golden Visa holders to change jobs while retaining the benefits of long-term residency. Whether you're considering a new career opportunity or seeking to explore different horizons, understanding the formalities and procedures involved is key to a successful transition.
Golden Visa Holders: Navigating Job Changes in the UAE
In this article, we'll walk you through seven essential steps to make the process as smooth as possible. From the legal framework to document requirements and family members' residency status, you'll find all the information you need to navigate this important change in your career journey as a Golden Visa holder in the UAE.
1. Know the Legal Framework
Understanding the legal regulations is crucial when changing jobs as a Golden Visa holder in the UAE. The Federal Decree Law No. 33 of 2021, Cabinet Resolution No. 1 of 2022, and Administrative Resolution No. 38 of 2022 provide the guidelines you need.
2. Recognize Your Right to Switch Jobs
As a Golden Visa holder, you have the right to switch employment in the UAE. Article 7 of the Employment Law and Article 6(1)(j) of Cabinet Resolution No. 1 of 2022 set the stage for this.
3. Cancel Your Existing Work Permit
Before moving to a new job, you must cancel your existing work permit with your current employer. This is in line with Article 7(3) of Cabinet Resolution No. 1 of 2022.
Also read: New Travel Regulations For India-UAE Flights: What Not To Carry In Your Check-In Luggage!
Advertisement

4. Follow the Cancellation Procedure
The procedure for canceling work permits includes submitting an application through designated channels, providing the required data and documents, settling any fines, and ensuring acknowledgment from your current employer that you've received all your entitlements.
5. Obtain Your New Work Permit
After canceling your old work permit, you can proceed to sign an employment contract with your prospective employer and obtain a new work permit. Administrative Resolution No. 38 of 2022 outlines the requirements for this process.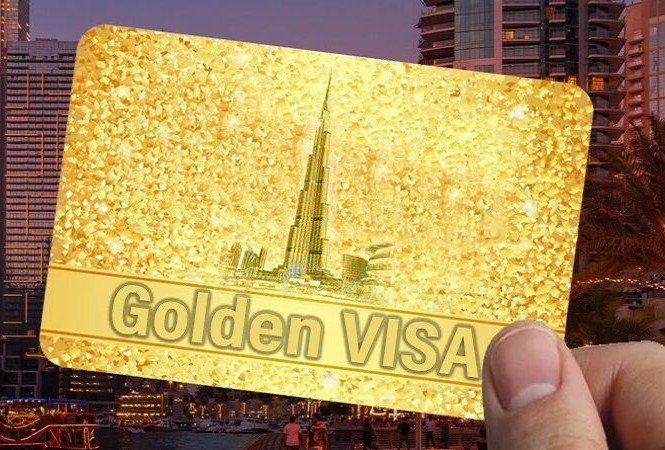 Also read: New Dubai Metro Blue Line Announced: 14 Stations In The Pipeline
6. Gather the Necessary Documents
To obtain a work permit through the Ministry of Human Resources and Emiritisation (MoHRE), you'll need:
A clear color photo with a white background.
A copy of a valid passport, with a copy of a valid Golden Residency Visa.
An approved employment contract issued by the Ministry, signed by both you and your new employer.
Academic certificates, duly attested based on your skill level.
Professional licenses if your profession requires one.
7. Family Member Residency Status
If you're a self-sponsored Golden Visa holder, changing the residency visa status of your family members may not be necessary. Focus on canceling your existing work permit and obtaining a new one for your prospective job.
Changing jobs as a Golden Visa holder in the UAE involves a structured process. By following these essential steps, you can seamlessly transition to a new employment opportunity while enjoying the privileges of your Golden Visa.
Advertisement